Blog Articles
Filter your results
Top Posts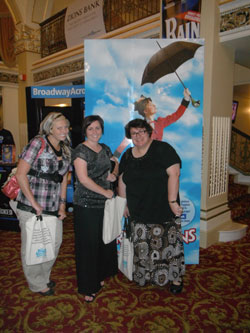 posted by Kimberly Fidler
Get Away Today sends thousands and thousands of families to the
Disneyland
® Resort and the
Walt Disney World
® Resort each year. What you may not know, is that we also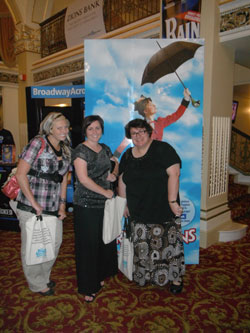 send students and groups to these fun-filled destinations as well. Heidi, Christian, and Hunter from Disney Group Sales and Disney Theatrical were kind enough to treat our Group Department (Amber, Kimberly, & Sherry - pictured right) to a showing of Mary Poppins, the Hit Broadway Musical while it was on tour in Salt Lake City last night. It was supercalifragilisticexpialidocious!
Then they came to our office today to update us on what's new and exciting for groups traveling to the Disney Parks (and New York).
The
Walt Disney World
® Resort and the
Disneyland
® Resort host thousands of all types of youth groups - including performance groups, educational groups, competition groups, and so many more 365 days a year. New York is another incredibly popular destination that greets thousands of students annually. New York is a performer's dream and with Disney Theatrical, you'll experience the behind-the-scenes magic of Disney and what it really takes to be a Disney performer in the Big Apple.
At Get Away Today, we want your group vacation to be "practically perfect in every way,"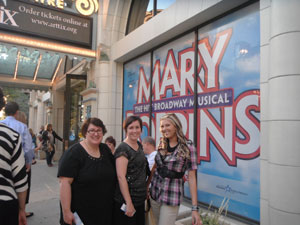 which is why we work closely with Disney Groups. We help all types of groups (student groups, independent performer groups, dance companies, family reunions, etc.) with every detail including group hotel rates, group ticket deals, air and ground transportation (including private charter buses), meals, workshops, performance opportunities, and so much more! We make sure your vacation planning goes down "like a spoonful of sugar," by coordinating all of the details of your trip. We even help your performance group through the application process for performances and workshops to make sure you get the best experience possible.
Disney offers truly one-of-a-kind experiences that you can ONLY get through Disney - like Festival Disney at
Walt Disney World
® Resort, the Disney Jazz Festival that will be held at the
Disneyland
® Resort for the first time in 2012, and exclusive workshops with Broadway performers before or after watching Mary Poppins or Lion King live on Broadway! Let Get Away Today help your group plan the practically perfect group vacation - just call 800.523.6116 and ask for our Groups Department!