Blog Articles
Filter your results
Top Posts
Recent Posts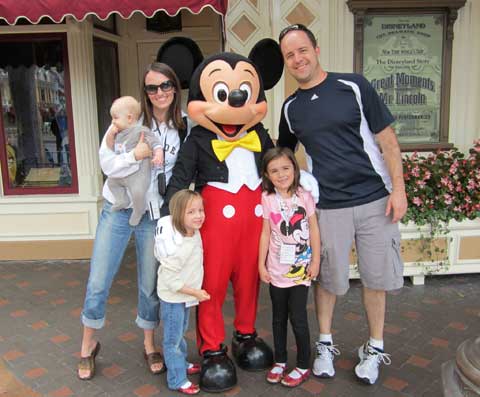 posted by Kimberly Fidler
"We loved our Disneyland experience and recommend your company to people all of the time. We used you for
our 1st Disneyland trip
two years ago. We thought we would be a family that went once and then crossed it off the "to-do" list, but we had such a fabulous time and wanted to go again while it's so magical for our children. There is just something about the Disney touch!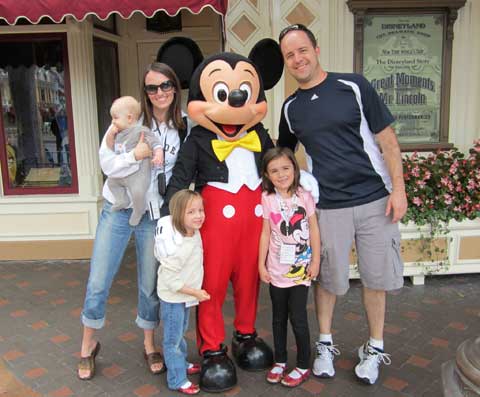 This time we took our 4 month old (nursing) baby. It went much better than we anticipated, he was such a trooper about being taken through the parks and it helped that Disneyland is so family friendly!
He could go on almost every ride, which doesn't matter to him at this age of course, but it was super nice for me. I think Pirates was his favorite ride since it was long enough (and dark enough) to get a quick nursing snack ;) We also took advantage of the baby care center near Main Street.
We splurged and took our little ladies to Ariel's Grotto, which was a lot of fun. Our baby even got loved on by the Disney princesses. Belle let him "kiss" her (cover her chin with baby slobber) and she was so sweet and said, "Maybe I'll be his favorite princess."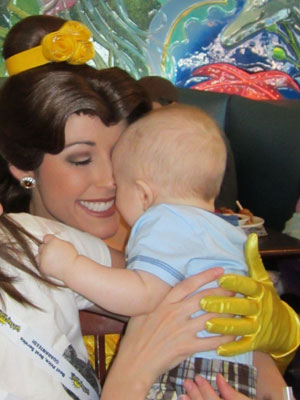 Meeting the Mouse was also memorable. There are so many people waiting... I always have the camera ready and try to make the visits quick as a courtesy to others waiting in line. But Mickey was NOT going to allow us a fast visit! He took his time rubbing our baby's face and touching his nose. Owen even 'tasted' Mickey's nose for awhile. My husband took a picture of me and the kids with the MM and then Mickey insisted that someone else take a picture, so that my husband could be in the picture too. We got more than our fair share of time with the Mouse!!
We rode Thunder Mountain Railroad eight times (got to love the rider switch card) and had a fabulous time! We are already thinking about the next trip. On the way home we wrote down all of our favorite tips or things we wish we would've done differently. Now I feel like I have fresh info I can share with others who are making the trip!
Thanks Getawaytoday.com! We had a fabulous time and the memories will last a lifetime.
~The Shosted Family"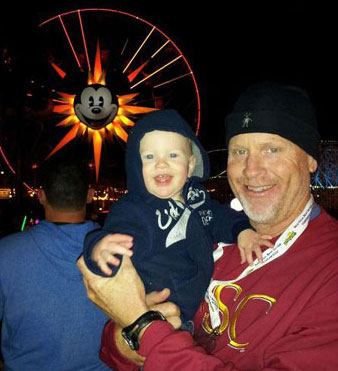 "Thanks for helping us plan our Family trip to California and Disneyland.
Your agent Caitlyn was so helpful in making the arrangements.
While there we celebrated my baby boy's 1st birthday!!!
My kids enjoyed every minute of the trip. The weather was wonderful and the lines at Disney were short which is always GREAT!!!!!
Thanks again,
Amberlee B."
"I would like to thank you for helping my family with our trip to Disneyland. We were not sure if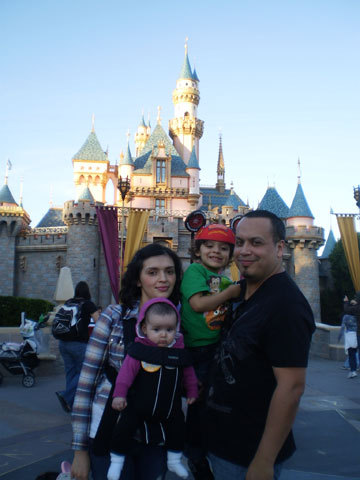 we would be able to go this year. We had our second baby in July and being a one income family we were not sure if we would be able to take our son this year for his 4th Birthday.
My husband had been saving his change and working over time when ever he could to save for the trip and had not told me about the savings(he was even selling bottles when ever he could to save for the trip).
We started looking for deals and we remembered about you guys and we got a great deal for 3 days through you. My son was so happy the whole trip and it was great to be able to share the trip with our little princess with her first trip. we want to say thank you for help us out. (My husband has already started saving up so we could hopefully do this again next year!)
Thanks,
Melanie P."
Disneyland really is the perfect vacation for every age
!
Read more about a first Disneyland visit by clicking here
. Plus, w
e have tons of helpful tips on vacationing at the Disneyland Resort with a baby on our blog (just click here.)
After all, we want your
Disneyland vacation
to be just as magical as you do!