Blog Articles
Filter your results
Top Posts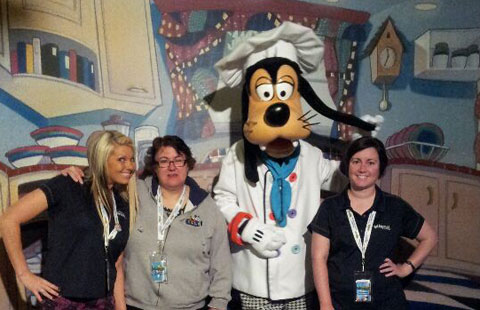 posted by Kimberly Fidler
Disney Character Dining
is the best way to get one-on-one time with Disney Characters, plus enjoy a delicious meal
. Goofy's Kitchen, located inside the
Disneyland Hotel
, is the most popular of the five
Disney Character Dining options
at the Disneyland Resort. With a wide array of options, whimsical touches, and special interactive Character experiences, it's easy to see why. Instead of telling you all about it, I thought I'd show you! Here are photos taken from my latest breakfast at Goofy's Kitchen so you can get a "taste" of what it's all about. Enjoy!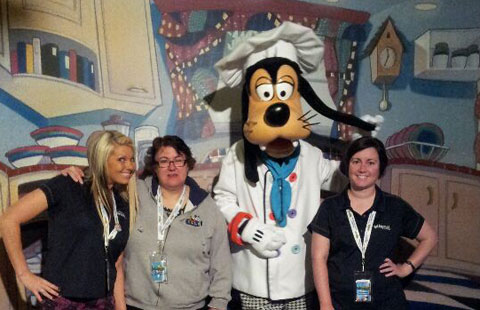 Everyone gets a special greeting and photo op from Chef Goofy as he welcomes you to his restaurant.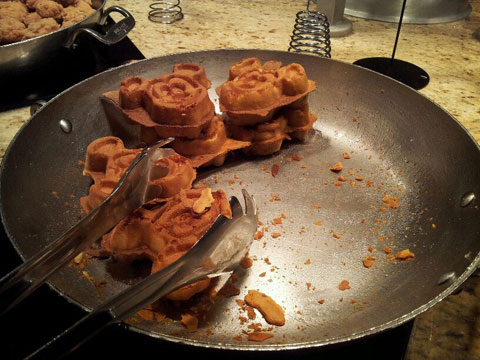 Mickey waffles are a must for any breakfast at the Disneyland Hotel!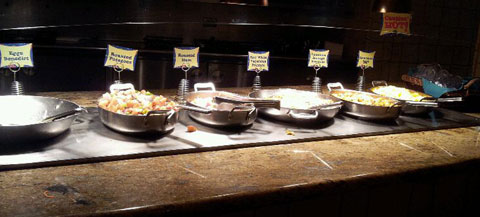 Here is a spread of hot breakfast items (adjacent to the cook-to-order omelet station) including eggs Benedict, roasted potatoes, egg whites, ham, and more.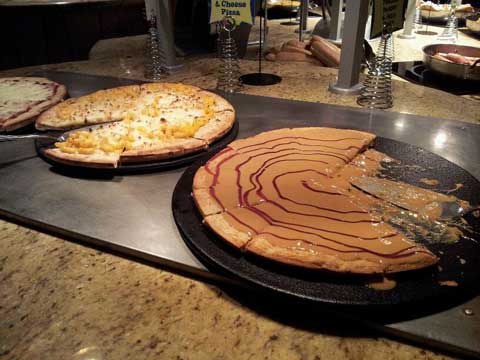 You can't have Goofy's Kitchen without some "goofy" creations. Check out the PB&J Pizza and the Mac-n-Cheese Pizza. Both are surprisingly scrumptious!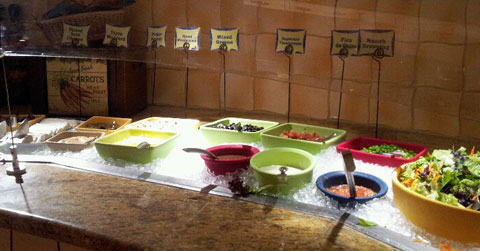 A beautiful salad bar awaits those with a more sophisticated palate. Brie, lox, capers, caprese salad, and more are all available.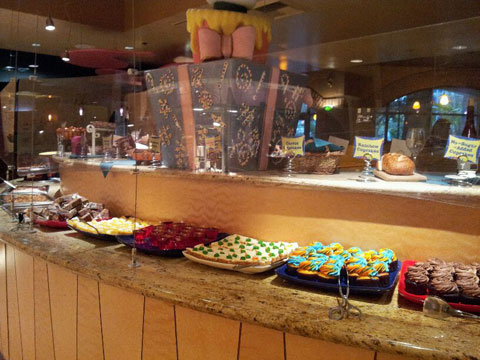 What good is breakfast without dessert? Goofy's Kitchen knows how to create a sugar high!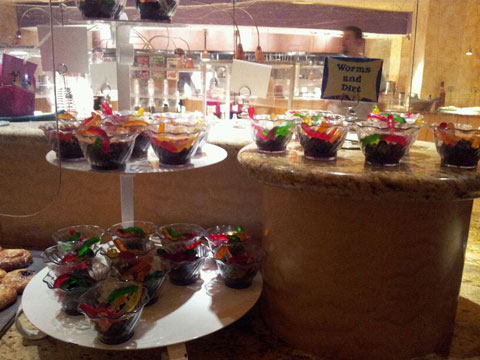 They say the early bird gets the worm... Kids love these Worms and Dirt!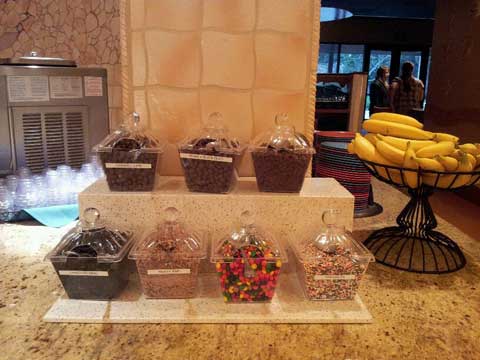 Just in case you don't have enough sugar, there are plenty of toppings at the ice cream sundae bar!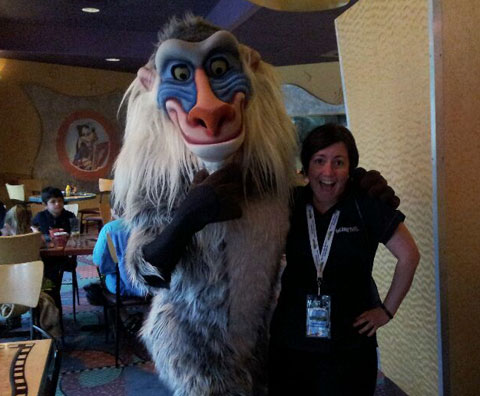 While we were feasting, we were mixing and mingling with our favorite Disney Characters. I thought a breakfast this crazy deserved a photo with Rafiki, the Crazy Monkey!
Disney Character Dining
is the perfect way to get that personal interaction with the Disney Characters while enjoying a magical meal that only Disney can provide!
For the ultimate Disney vacation experience, we recommend staying at the
Disneyland Hotel
, but no matter where you stay, be sure to
book Disney Character Dining!

Check out these other great blog articles:
Top 10 Reasons to Stay at the Disneyland Hotel
Disney Character Dining Overview
Disneyland Hotel Room Tour