Blog Articles
Filter your results
Top Posts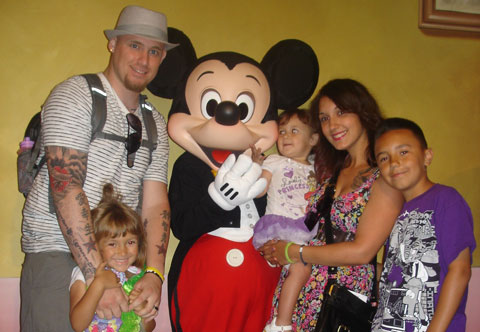 posted by Kimberly Fidler
"Well, I have to tell you that our Get Away Today vacation was fabulous. Accommodations were amazing (complete with full breakfast everyday!), wonderful rooms and quick access to Disneyland.
Our vacation was everything and more than we expected!
Thank you Get Away Today – we will definitely be using you for as many vacations as possible!!!!!"
-Kathie D. and Families
"Thank you for providing such a great service. The information about the hotels and packages is invaluable.
Each time I've been to Disneyland I've booked through your company. Each time it has been a great experience.
Everything is taken care of for you in one easy transaction...Hotel, Park tickets, shuttle services and even dining with the characters. (although we did not do that this time around)
We went for my granddaughter's birthday. We were on a budget so we went for one of the lower cost hotels about a mile away. I knew it wasn't a 5 star hotel, but it was comfortable, clean and they had breakfast every morning (for a party of 7, that saved us a bunch). Also, there was a heated pool along with hot tub opened until 11pm.
The shuttle was reliable, every 20 minutes and got you fairly close to the gates. The "early morning entry" was included in the package...NICE!!
It was a fantastic trip..the only thing I would change is next time...stay longer. I would have liked a day in between to relax because for 3 days it was just ---go---go---go!!
Thanks again!"
-Ronda J. (family pictured below)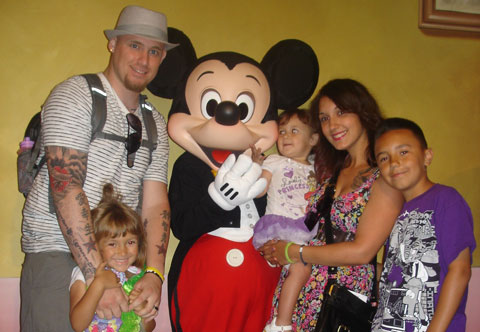 "As usual we had a wonderful vacation.
We have used Get Away Today several times now and never disappointed.
The hotels have been great and never any problems with tickets or service. We will continue to use Get Away in our future plans. Thanks for the memories!"
-Genee T. Salinas, CA
"Our family had a great time. We all enjoyed a
magical Disneyland Trip
. At the prices you gave us, we all went nine people...All our family went myself, wife, daughter, her daughter ,son wife, and three kids with a fabulous price on hotel. Everything was great: the arrangements from breakfast every morning, transportation to Disneyland and back from Disneyland. We got early passes too. Wonderful, everything was wonderful. No complaints...
.Thank you again for your wonderful prices and accommodations.....
We have used Disneyland Get Away Today vacations and it was great, so this trip is just as great...Thank you again!"
-The Munoz Family (pictured below)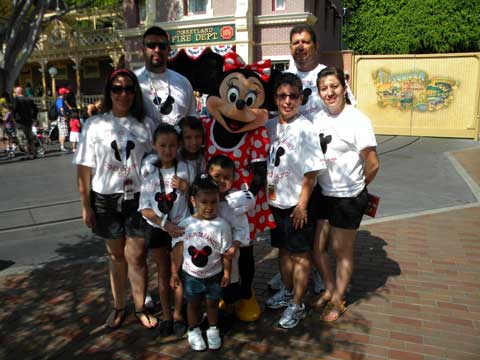 "I recently returned from a vacation I booked with GetAwayToday.
I LOVE the company and will use them for all future vacations. The discounts are awesome and the staff is the BEST!
They called while on my vacation to make sure everything was going well and every time I called in to ask questions or make changes, they were very helpful and courteous.
Thank you GETAWAYTODAY, you made our vacation AWESOME!!!"
-Sam T.
At Get Away Today, we love being your past, present, and future vacation planning experts! We make an effort to bring all of our families to most savings and best service on their hotels, transportation, and attractions, and we LOVE when we hear that everything went smoothly! Send us your vacation memories to getaway@getawaytoday.com and you could be the next family featured on our blog!

Check out these other great blog articles:
More Get Away Today Guest Experiences
Disneyland vacations starting at $73 per Person per Day
20 Things to do at Disneyland When It's Crowded
Disney's Halloween Time and Mickey's Halloween Party Dates for 2012