Muppet Courtyard in Disney's Hollywood Studios features some of the best jokes and best pizza in the park.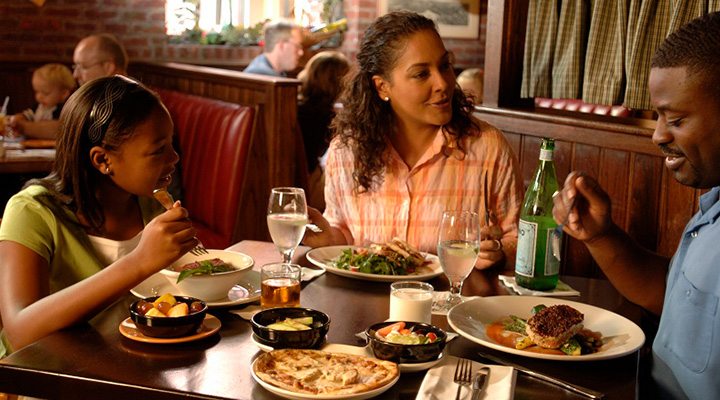 Muppet Courtyard at
Disney's Hollywood Studios

®

Experience magic and hilarious entertainment at the Muppet Courtyard in Disney's Hollywood Studios. Whether you're there to grab a bite or laugh your head off, you won't be disappointed. The Muppet Courtyard offers all of the following:
Muppet Courtyard Attractions & Shopping:
It's A Wonderful Shop, Muppet*Vision 3D, Stage 1 Company Store
Muppet Courtyard Dining:
Fantasmic! Dining Package, Mama Melrose's Ristorante Italiano, PizzeRizzo, The Music of Pixar Live! Dining Package
The Muppet Courtyard can be found towards the back of Disney's Hollywood Studios, themed as if you're walking along the streets of New York yourself. It's the perfect place to take a break, especially if you enjoy laughing and Italian food.
The Muppet*Vision 3D attraction features your favorite Muppets as they attempt to show you around the Muppet Labs. Things get a little out of hand and you'll soon be on a hysterical and wacky adventure unlike any other. You'll get to experience the zany world of the Muppets, enhanced with audio-animatronic characters and 4D special effects. We wouldn't be surprised if you left with sore cheeks from all the laughing!
Looking for the best Italian food in Disney's Hollywood Studios? You'll find it at the Muppet Courtyard from either Mama Melrose's Ristorante Italiano or PizzeRizzo. PizzeRizzo is ideal for a quick bite to eat, with options like pizza, meatball subs or antipasto salad. The pizza joint is run by Rizzo the Muppet, so you know you'll hear a wise-crack or two while you're there.
For sit-down service, choose Mama Melrose's Ristorante. The restaurant features home-style Italian fare with vivacious flavors. Whether you decide on the four-cheese baked macaroni or chocolate and cherry tort, you won't regret it. Reservations are recommended and can be made up to 180 days in advance.
If you're looking for delicious food and hilarious fun, make sure to stop by the Muppet Courtyard at Disney's Hollywood Studios.
Please note, the above information about the Muppet Courtyard may be incomplete, seasonal, and/or subject to change at any time.