UPDATED: March 24, 2021 Whether you're planning your first or hundredth Walt Disney World vacation, 2021 brings new changes to the Resort you'll need to know about. We have compiled everything you need to know about booking a 2021 Walt Disney World vacation package.
2021 Walt Disney World Vacation Packages
2021 Walt Disney World vacation packages were released for families to start booking in June 2020, and since that time, we've loved helping our guests plan magical vacation memories! Walt Disney World Resort vacation packages include a Disney hotel and theme parks tickets, plus extra options you can add-on to your package. While there are some changes to traveling to Walt Disney World Resort in 2021 you'll need to be aware of, by booking with Get Away Today, we'll make sure you have everything you need to know. And of course, we'll be with you every step of the way. So let's get started!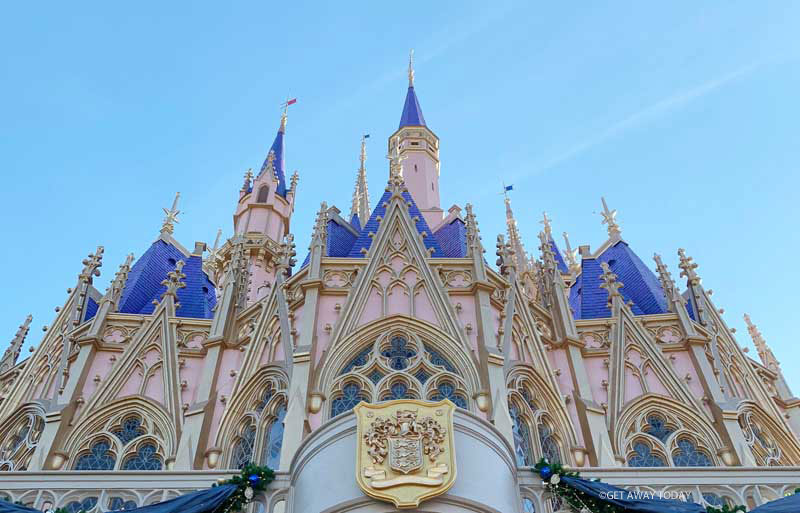 2021 Walt Disney World Resort Theme Park News
There are a number of news items that you may or may not have heard about for Walt Disney World. When Walt Disney World Resort reopened in July, they implemented a number of changes. Some of those changes were valid for 2020 travel only, and some will extend into 2021. We've taken a look at those below:
Walt Disney World Resort Theme Park Reservations
One of the first things you'll need to know is when the Walt Disney World Resort reopened in July 2020, they implemented the Disney Parks Pass Reservation System. This system requires guests to have both a Park reservation as well as a valid theme park ticket to enter any of the four Walt Disney World Resort theme parks. At this point, Disney Parks Pass Reservation System will be used in 2021 as well. Reservations are made online through the My Disney Experience app and availability can be checked before buying tickets or booking a vacation package. And of course, Get Away Today is happy to help with that process.
Masks and Safety Measures at Walt Disney World 2021
Walt Disney World Resort has implemented a number of health and safety measures and many will continue into 2021. For everyone's protection, all guests age two and older are required to wear a mask when visiting any of the four theme parks, Disney Springs, public spaces at the Disney Resort Hotels and any other public area on property at the Walt Disney World Resort. Face masks are not required when eating or drinking, but you must be stationary when eating or drinking. There are also rest areas where guests are able to go if you'd like to take a break from wearing a mask. Face shields, neck gaiters or bandanas are not permitted. You can find out more information about Disney's health updates here. While we expect that masks will be required for most of 2021, we will keep you updated with any changes.
In addition to masks, Walt Disney World Resort is implementing extra cleaning and disinfecting of attractions and other high traffic areas. They are enforcing physical distancing and have increased options for contactless payments. There are hand sanitizer dispensers and hand washing stations throughout the Resort.
Character Greetings and Entertainment at Walt Disney World 2021
Walt Disney World Resort has created new ways of sharing and spreading magic. Although some entertainment is not currently available, there is still so much to see and do. In shows, such as the Frozen Sing-Along Celebration, Country Bear Jamboree, Mickey's PhilharMagic and It's Tough to be a Bug, every other row is blocked off. Additionally, there are a minimum of six feet spaces kept between parties sitting in the same row.
Traditional Character meet and greets are not available, but instead they've been replaced by pop-up calvacades. These mini-parades are frequent and fun! You can also often spot Characters waving to guests from socially distanced locations throughout the parks. Character Dining has even returned with some revisions included socially distanced photo opportunities.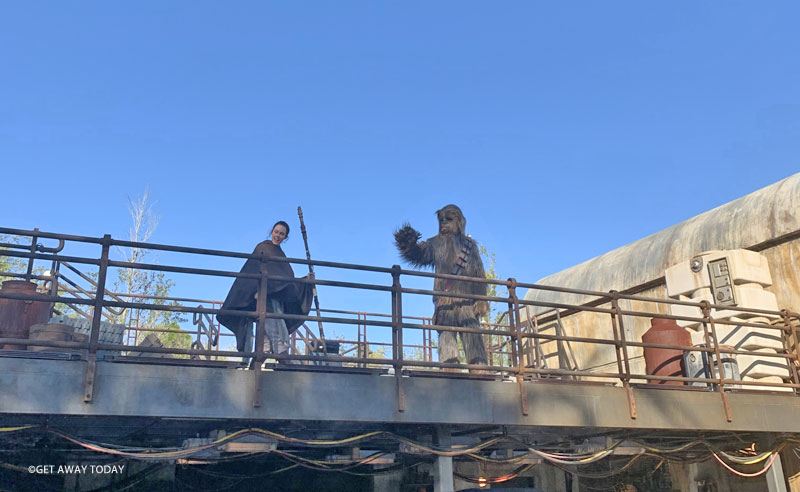 FastPass+ at Walt Disney World Resort 2021
Some other changes you'll want to be aware of at the theme parks for 2021 include the suspension of the FastPass+ System and limiting park capacity. In the past, Disney's FastPass+ System allowed guests to make up to three FastPass reservations in advance for select attractions each day. For 2021, all attractions are using stand-by lines only. This change has allowed for more schedule flexibility because guests don't have to be back to a certain attraction at a specified time. Additionally, it has made the stand-by times seem to be lower than normal. If the suspension of FastPass+ changes, we'll be in touch with you with updates.
Park Capacity at Walt Disney World 2021
Another update that could potentially change is limited park capacity. Right now the Walt Disney World Resort is limiting park attendance to 35% capacity to allow for physical distancing. Although that number may gradually increase, we expect that they will continue to cap park attendance for the foreseeable future.
Extra Magic Hours at Walt Disney World 2021
Extra Magic Hours, which previously included allowing Disney Hotel guests to have access to additional early morning or late-night hours at select parks on select days, are not available. Extra Magic Hours were temporarily discontinued during 2020, however, Disney recently announced that this change will be permanent. Instead, Extra Magic Hours will be replaced with a new program. This new program will include Early Theme Park Entry every day to each of the four Walt Disney World Resort theme parks. Disney Hotel guests will be able to enter their choice of Walt Disney World Resort theme park 30 minutes prior to the park's opening to the general public. An exact date for this new offering has not yet been announced, but we know it will come "later in 2021" to coincide with Walt Disney World Resort's 50th Anniversary.
Water Parks at Walt Disney World 2021
And finally, one major update for Walt Disney World Resort is the return of Disney's Blizzard Beach, which reopened on March 7, 2021. The return of this beloved water park also brings the return of the Water Park and More tickets, which can be included as part of your Walt Disney World vacation package. Theme park reservations are not required at this time for Disney's Blizzard Beach.
2021 Walt Disney World Resort Package Changes
Park Hopping at Walt Disney World 2021
One of the most exciting changes to come to Walt Disney World tickets and packages is the return of Park Hopping! Park Hopping allows you to visit more than one of the four theme parks on any given day. On January 1, 2021 Park Hopping resumed between Magic Kingdom, Disney's Animal Kingdom, EPCOT and Disney's Hollywood Studios. But like all things this year, there are some changes to be aware of. Guests will still need to make a reservation for the first theme park they'll be visiting the day. Then, guests who have a Park Hopper ticket will be able to visit a second theme park beginning at 2pm. There's no need (or even an option) to make a reservation for your second theme park. In the rare case that a Theme Park reaches capacity in the afternoon, you will get a push alert on the My Disney Experience to let you know that Park Hopping has closed for a certain Park. In that case, you can stay in the Park you started in, or pick another Park.
Magic Bands at Walt Disney World 2021
Additionally, it's of worth to note that 2021 packages will not include complimentary Magic Bands which are typically synced to the My Disney Experience app. The app is used to store all theme park tickets, theme park and restaurant reservations, payment information and more. For 2021, guests can simply use their smartphones to utilize the My Disney Experience app. Guests staying on-property can also get a complimentary Key to the World card at the front desk of their hotel to use as their theme park tickets, room key and form of payment. Guests not staying at a Walt Disney World Resort Hotel will have to use physical tickets (no additional charge), or purchase a Magic Band to use as their tickets.
If guests would like to use Magic Bands for the convenience, which we recommend, they can purchase bands. Guests can also use bands from previous vacations if you still have one. If you'd like to buy a new Magic Band, you can do so on Disney's site for anywhere from $15 - $25 for most styles. Disney Hotel guests can add them on at deeply discounted prices starting at $5 per Magic Band.
2021 Walt Disney World Specials
2021 has brought so many new specials that are saving guests hundreds of dollars. Here is a quick rundown of each special:
Save up to 30% on Select Disney Resort Hotels
You can save up to 30% on select Disney Resort Hotels for travel most dates April 18 - July 10, 2021. Disney Deluxe and most Deluxe Villa Resorts can save up to 30%, Disney Moderate Resorts save up to 20% and Disney Value Resorts, as well as select Deluxe Villa Resorts can save up to 15% on most dates. This is a huge savings for most guests - and particularly exciting because it covers the summer travel season. This offer must be booked by May 27, 2021, but like the other Walt Disney World offers, availability could sell out at select hotels over certain dates at any time. We always recommend booking a special as soon as possible to avoid it selling out.
Get 2 Extra Days Free at Walt Disney World Resort
2021 brings an all-new special for Walt Disney World Resort visitors. You can get two extra days of theme park admission added to your tickets! You must purchase at least a 4-night Disney hotel stay at select hotels with at least 3-Day Walt Disney World Resort park tickets and your free extra days must be used on the same trip. One thing we especially love about this offer is that this package is available for travel through September 25, 2021. This offer will most likely offer the most savings for your family if you are staying at a value resort, or if you are visiting Walt Disney World Resort July 11 - September 25, 2021.
If you need help deciding which offer is best for you, we'd love to help. We can compare all available Disney offers and find out which will save you the most money. Just be aware that specials do sell out, especially over peak travel times. Many Spring Break dates have already sold out of one or more specials. If you have your eye on something, we recommend getting it booked ASAP!
2021 Walt Disney World Vacation Package Inclusions
When you book a 2-night or longer Walt Disney World Resort Hotel stay with theme park tickets, your Walt Disney World Vacation package includes the following:
60-day access to dining reservations
Complimentary transportation to and from Orlando International Airport aboard Disney's Magical Express bus system
Complimentary transportation to Disney's theme parks and water parks via the Walt Disney World Resort bus system, Monorail, boats and Skyliner
Option to add Memory Maker (Disney's Photopass service including on-ride photos with unlimited downloads)
Early Theme Park Entry (coming later in 2021 date TBD)
Get Away Today's Walt Disney World Concierge Service
When you book your 2021 Walt Disney World vacation package with Get Away Today, you'll also receive our complimentary concierge service. Our complimentary concierge service includes the following services all included at no cost to you. In fact, our services will help you save both time and money:
Detailed Planning Assistance - We can help you as much or as little as you wish! Many of our guests use our services to help make their theme park reservations and dining reservations. If you would like to make your own dining reservations, our concierge team will simply send you a reminder when your reservations will become available. We can also watch for hard-to-get restaurant reservations and book them for you should they become available. When FastPass+ reservations are available, many guests like us to help them secure those as well. If not, we can simply answer any questions you may have and walk you through some itinerary ideas for your perfect vacation.
Complimentary Price Monitoring - This is probably the most popular of our services. If Disney releases a new special or discount that can be applied to your reservation after you book, we will do so automatically! Sometimes a guest will book one special, and then a different special will come out. You don't have to wonder which one is better, because we automatically compare them. Sometimes the original one is better, so we leave it as is. Sometimes the new special is better, so we make that change. Either way, we are in it for YOU. We love sending our guests notifications that they've just saved even more on their vacations.
Walt Disney World Vacation Add-ons
Although not necessary, there are some trip add-ons that can make a big difference on your Walt Disney World vacation.
Memory Maker - One of our top recommendations is to add Memory Maker to your vacation package. Memory Maker includes unlimited downloads of all PhotoPass photos taken during your vacation. PhotoPass photographers are located throughout the parks in some of the most beautiful and iconic photo spots. It's a great way to get everyone in your family in the picture. PhotoPass photographers will also occasionally add "Magic Shots" that superimpose some of your favorite Disney Characters to your pictures. You never know who may make an appearance and it's always a fun surprise when the "Magic Shots" show up on your My Disney Experience. Memory Maker also includes downloads of all on-ride photos, which are sometimes the best memories. You can add Memory Maker when you book your package for just $169 for 2021. If you wait to add it, you can do so, but the price goes up to $199 if you wait until three days before your vacation begins.
Magic Bands - Although magic bands are not included with Walt Disney World packages for 2021, they can easily be added to your package should you choose to use them. Magic Bands can be added for roughly $15-$25 per band, or less for those staying at a Disney Resort Hotel. For guests staying on property, the magic band can work as a room key, form of payment, park tickets, and more. Kids may like having their own tickets and the ability to open your hotel room with a flick of their wrist.
Dining Plans - At this point in time Disney dining plans are not available for 2021 packages. We will update this if any information comes out about Disney's dining plans for 2021.
Walt Disney World Resort 2021 Events and Festivals
Walt Disney World Resort is known for its many festivals. We're thrilled to say that 2021 will be no exception, and you may want to plan your Walt Disney World vacation around one of these events. Although it's still early to know too many details, the first two Walt Disney World festivals of 2021 have been announced with dates.
Taste of Epcot International Festival of the Arts
Visit Epcot January 8 - February 22, 2021 to experience this popular festival. You'll find culinary arts around the World Showcase, galleries and art activities that are fun for the whole family.
Taste of Epcot International Flower & Garden Festival
The longest ever Flower & Garden Festival will take place at Epcot March 3 - July 5, 2021. Whimsical topiary displays, outdoor kitchens and a variety of family activities will all be found at this festival.
Epcot International Food & Wine Festival
This popular event that involves eating and drinking tasty bites and sips around the world typically takes place August through early November. Official dates have not been released yet, but we'll keep you updated.
Halloween Time and Holidays
Although specific dates or plans, including potential parties, have not yet been released, we will keep this page updated as information is announced. In 2020, Magic Kingdom celebrated Halloween Time, and the holidays were celebrated in all four theme parks from November 6 - December 30, 2020. We expect expanded offerings for 2021 and will be sure to provide information as soon as we have it.
Walt Disney World Resort 50th Anniversary Celebration
2021 is a milestone year for Walt Disney World. Their official 50th Anniversary is October 1, 2021 and big celebration plans are in the works. The celebration will officially kick off on that date and will last for 18 months! Celebration plans include turning each of the four theme park icons into "Beacons of Magic" each night with stunning projections and special effects. Mickey and Minnie will be donning new party outfits for the occasion and many other surprises remain in store.
2021 Walt Disney World Resort Hotels
The Walt Disney World Resort currently has opened reservations for travel through December 31, 2021 at the majority of the Walt Disney World Resort Hotels. Other properties may become available at a later date. In the meantime, below are the current hotels available to book for next year: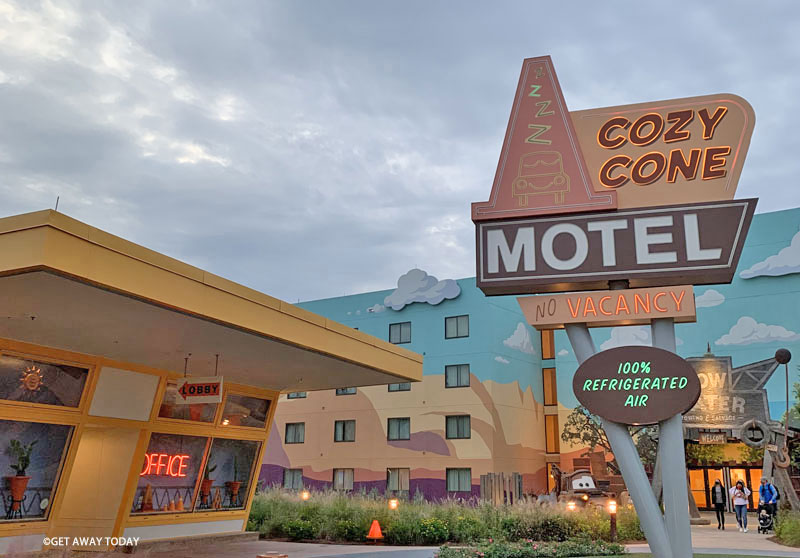 Bay Lake Tower at Disney's Contemporary Resort
Boulder Ridge Villas at Disney's Wilderness Lodge
Copper Creek Villas & Cabins at Disney's Wilderness Lodge
Disney's All-Star Movies Resort
Disney's Animal Kingdom Villas – Jambo House
Disney's Animal Kingdom Villas – Kidani Village
Disney's Art of Animation Resort
Disney's Beach Club Resort - Opens May 30, 2021
Disney's Beach Club Villas
Disney's BoardWalk Inn
Disney's BoardWalk Villas
Disney's Caribbean Beach Resort
Disney's Contemporary Resort
Disney's Coronado Springs Resort
Disney's Fort Wilderness Resort & Campground
Disney's Grand Floridian Resort & Spa
Disney's Old Key West Resort
Disney's Polynesian Village Resort - Opens Summer 2021 (no official date)
Disney's Polynesian Villas & Bungalows
Disney's Pop Century Resort
Disney's Riviera Resort
Disney's Saratoga Springs Resort & Spa
Disney's Wilderness Lodge - Opens June 6, 2021
Disney's Yacht & Beach Club Resorts
The Villas at Disney's Grand Floridian Resort & Spa
Booking Your 2021 Walt Disney World Vacation
You can confidently book your Walt Disney World vacation with Get Away Today knowing you are getting the best service possible. We'd love to help you start planning and give you something to look forward to. Walt Disney World Resort vacations can be held for just $200 down with final payment due 30 days prior to travel. You can make any changes necessary before final payment is due with no penalties, so it's no risk to start planning.
Getting started is easy! You can call our agents at 855-GET-AWAY for the quickest response from our agents. Or, you can click here to make an appointment with an agent for a time that works for you. As another option, you can fill out our form for a free Walt Disney World quote to get a response back via email within 1 - 3 business days. No matter how you book your Walt Disney World vacation, we can't wait to help!