Brushing the dust off my flip flops is my idea of Spring Cleaning. Get your feet ready to hit the sand with bright sparkly Glitter Toes. Furry boots, cold snow, and snugly slippers will be a thing of the past as you give your toenails a glitter makeover. Are you ready to add a little sparkle to your step?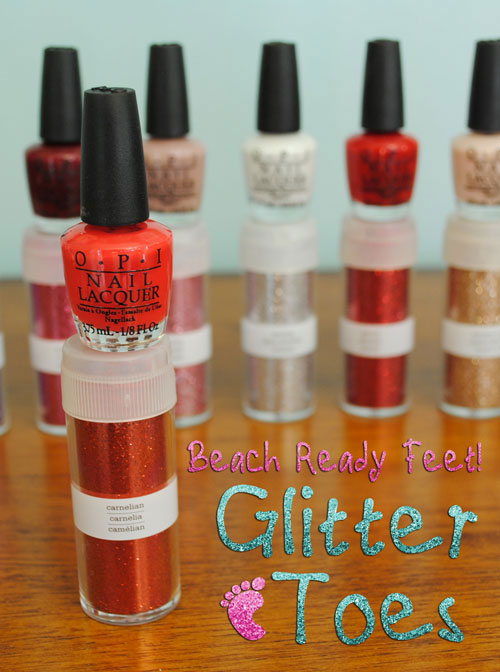 This is all you need:
Coordinating Nail Polish and Fine Glitter
Clear Top Coat Polish

Start by prepping your feet. If you need to freshen them up a bit after a long winter in socks and slippers, add a dash of Epsom Salt to a warm foot bath and let your feet take a dip. Include a few drops of your favorite essential oils, if you want. Try peppermint and lavender. Your toes and your nose will thank you.

Once your foot soak is over, trim your nails and file the ends so they are smooth and even.
Paint your nails one or two at a time with the base color polish. I love the OPI brand of nail polish. It dries quickly and doesn't flake.




Sprinkle a layer of fine glitter to the top of the wet paint. Make sure you get good coverage. Don't worry about making a mess. The glitter only sticks to the painted areas. It will easily brush off your skin. I use the Martha Stuart fine glitter that can be found at almost any craft store.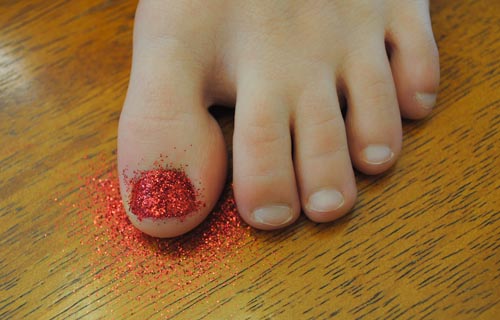 Once all of your toes have been painted and covered with glitter, take a moment to let them dry. You can brush off some of the excess glitter from your skin if you want. After about 5 minutes, seal the glitter with a good layer of Top Coat polish.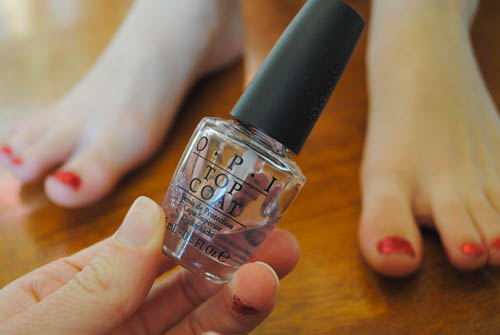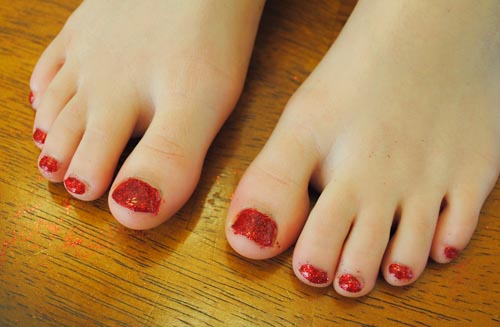 Don't worry if there is still a bit of glitter around your toes. It will wash off in the shower or slowly fall away over time. As you let the top coat dry, take a few minutes to kick up your feet, relax, and dream of the ocean.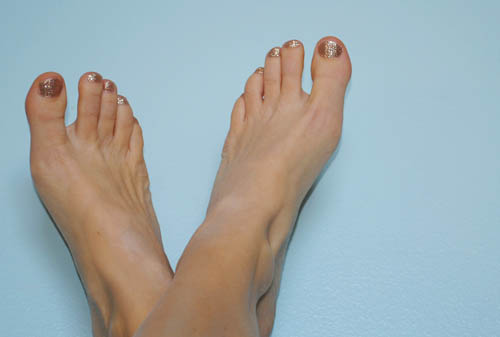 Nothing says Spring like bold bright toes. When you are prepping to hit the beach this season, add some glitter to your pedicure and make your flip flops happy!

If you still need help planning that beach or cruise vacation, we'd love to help! We have the best cruise and vacation deals. Whether you're headed somewhere tropical and exotic or staying close to home, we will help you book your perfect beach vacation.


Check out these other ideas to make your beach vacation better:

How to Make a Beach Towel Better
Beach Inspired Cupcakes and Pina Colada Recipes
Our Best Beach Tips for Families