In the day and age of electronic everything, we're used to getting e-mails, Facebook messages, online reviews and so much more. And we LOVE hearing from our guests. But every once in a while, we get surprised with a personalized, hand written note. There's something about receiving mail the old fashioned way that feels so special. We imagine it's much like the fun of our guests opening their vacation packages when their travel documents arrive in the mail!
As mentioned before, we love hearing from our guests. We get so excited to hear about all of the memories they made with their family and friends. We are so grateful to be just a part of that vacation magic. Today we wanted to share just some of the special notes and cards that our agents have received from our guests:
"Thank you so much for helping me and my family plan an amazing vacation! We all had so much fun. The hotel we stayed at was amazing and exactly what we needed. The whole process of planning this vacation was worry and stress free thank to your help!
Thanks, Earl and Nicole K."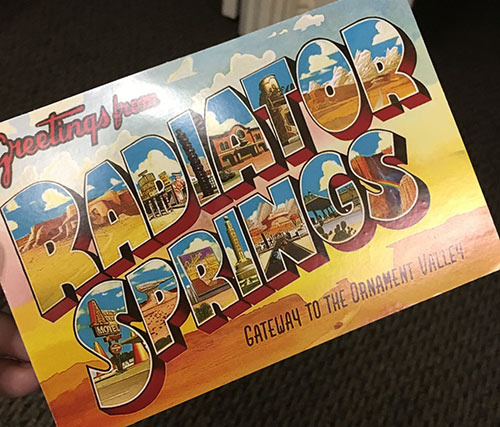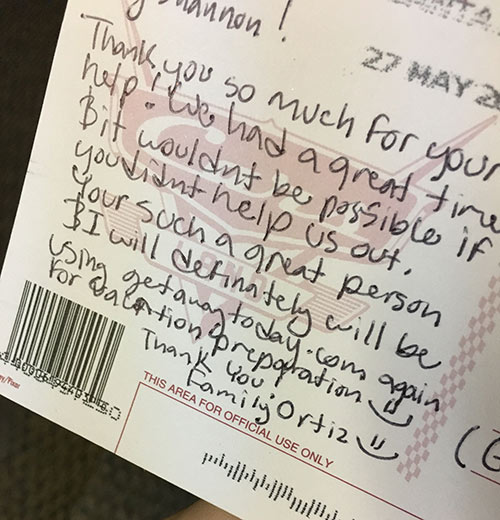 "Thank you so much for your help! We had a great time and it wouldn't be possible if you didn't help us out. Your such a great person and I will definitely will be using Get Away Today again for vacation preparation.
Thank you!
Family Ortiz"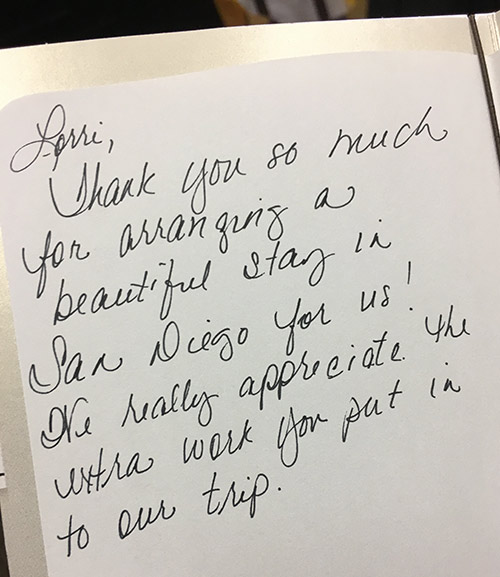 "Lorri,
Thank you so much for arranging a beautiful stay in San Diego for us! We really appreciate the extra work you put in to our trip.
Louise C."
We want every guest to have the best vacation possible! And nothing makes us happier than hearing about the fun times you and your family had. At Get Away Today, we are so grateful to work with such wonderful guests and honored to be a small part of their vacation experience.
Try Get Away Today for yourself to see our best customer service in action. We are here to do all of the work for you. All of our travel agents visit all of our hotels and theme parks to provide you with the best and most up to date information to personalize your trip to your vacation needs. We have got you covered. Book any of our
Disneyland packages
online or call our travel agents at 855-GET-AWAY.

Check out these other great articles: