At Get Away Today we are your travel experts. Recently I had the opportunity to go to Chicago and visit the windy city with a couple of my co-workers. We are all sports enthusiasts and were excited to see the "sports" side of Chicago. One of the best things about Chicago for a sports fan is that there is almost always some type of professional event taking place year round. With two professional baseball teams, a professional hockey team, the Chicago Bears, and the Bulls, there are a lot of opportunities to catch a game. Chicago is a big city, but you can experience a lot of it in a few days with proper planning.
Here are some of our highlights from our trip:
Day 1:
We flew in from Salt Lake City and went straight to our hotel, the Hyatt Place River North. It was a couple blocks from incredible shopping, restaurants and a train station. That night we went to the Chicago Blackhawks NHL game. I had never been to an NHL game and it was a wonderful experience to see such a historical team.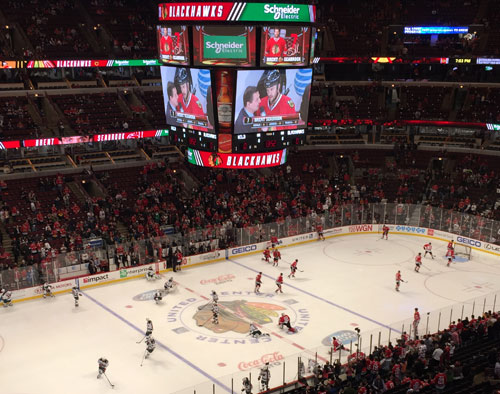 Day 2:
On the second day of our sports trip we went to the classic Wrigley Field to see the Chicago Cubs. One thing that I have to say about Wrigley is that everyone there was so nice and the hospitality was through the roof! We felt so welcomed at the game. That night we tried the original deep dish pizza at Lou Malnati's Pizzeria. It's a Chicago staple and it lived up to its reputation for being the best.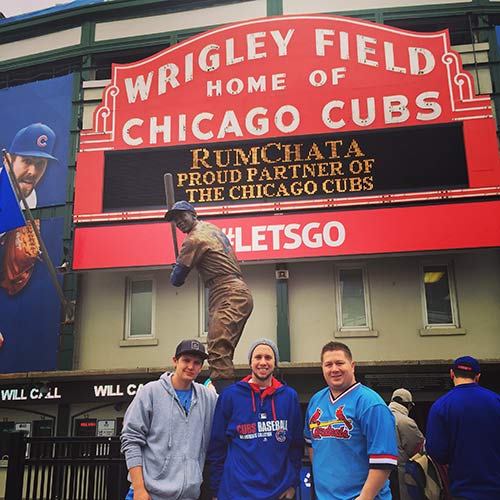 Day 3:
We roamed around the city on our third day in Chicago. We had some rain, but it didn't slow us down. We went to some amazing shops on Michigan Ave and ended up walking around eight miles that day. The skies cleared later in the afternoon, so we went to the Sky Deck at the Willis Tower (formally Sears Tower). This is a must-see when in Chicago. The views from 110 stories high are to die for.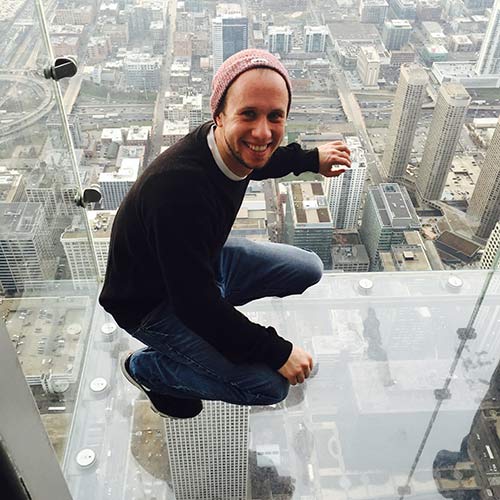 Day 4:
We took a tour of Soldier Field where the Chicago Bears play. We learned all about the field and the incredible history behind the stadium. Then, we headed to U.S. Cellular to watch the Chicago White Sox play. While there you have to get the bacon on a stick. It's the best bacon you will ever have!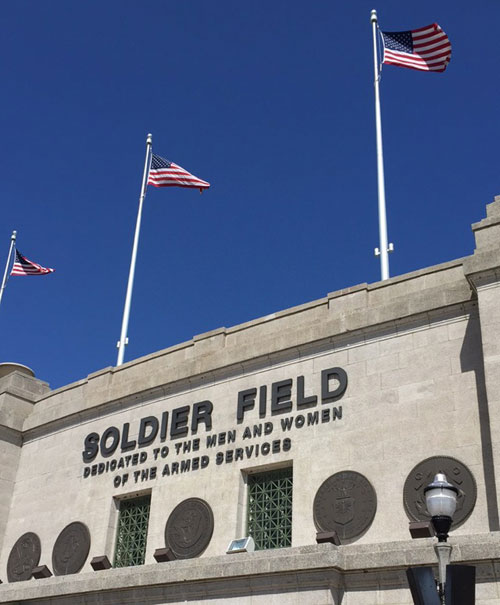 Day 5:
We spent our last full day in Chicago by taking a river and lake tour. It is an absolute must when in Chicago. This 90 minute tour took us up the river through the city and then out to Lake Michigan. We visited a few Chicago landmarks, like the Cloud Gate (aka the bean) and Navy Pier. That night we went to the Chicago Bulls game, which was such a great way to end our sports trip.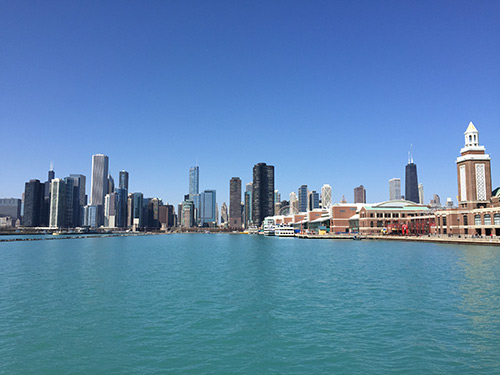 Overall, it was a trip that I'll remember forever and one that I'd like to do again! Get Away Today recently teamed up with Epic Sport Trips to bring you the best deal on all sporting events. You'll get the best price on all of your tickets, whether it's MLB, NFL, NHL, NBA, or even a college game.
Of course we'll also help you get the best deal on your hotel as well. Book your Chicago trip online or call our vacation experts at 855-GET-AWAY.
Check out these other great articles: