One of the things we value at Get Away Today is positive thinking coupled with hard work. It's what's taken us from a small family owned company started in 1990 to the award-winning top travel provider that we are today. Being named Best of State for travel agencies is a huge honor and one that has inspired us to continue our quest for greatness. We love to surround ourselves with positive, hard-working individuals who inspire us. One of these people is Brad Barton, motivational speaker, writer, magician, bee keeper, and most recently, world record breaker!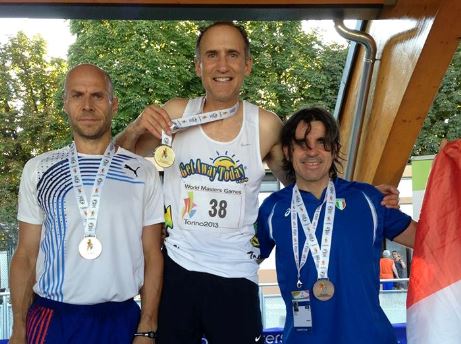 Get Away Today was Brad's corporate sponsor during his journey to becoming the world champion at the World Masters Games held in Turin, Italy. Brad's story is so impressive in part because though once a competitive collegiate athlete, Brad had given up competitive running for years. Feeling himself start to stagnate, he realized how much he missed the thrill of the race. At 45 years of age he decided to get back in the game. You've heard the expression, "Go big or go home." Brad went BIG. He went on to win race after race, first in the country, and then competed with the best athletes from around the globe in August where he won both the steeplechase and 1500 meter race.
Brad regularly updates his blog
http://bradbartonspeaks.wordpress.com/
with motivational stories (like his own) and inspirational quotes. One of his mantras is that some barriers only seem real. Inspire yourself and learn how to break your own barriers by following
his blog
or
Facebook page
! We know we will.
Check out these other inspiring articles:
Brad Barton's Update from the World Masters Games 2013
Get Away Today Honored at Best of State Awards Gala
Flawless Vacations for All Families
Each Vacation is a Family Experience to Remember