"Just wanted to send a quick note to let you know that as always you always come through and make our vacation plans spectacular. This past Christmas, I purchased Southern Cali CityPasses for my entire family, and just a week ago we were able to utilize those passes. There was no question when thinking of booking hotels for our trip, we always book with GetAwayToday. We visited San Diego Zoo, Disneyland, Universal Studios and Sea World. This is our 4th or 5th time booking with GetAwayToday and our next trip we will be booking with them again! Their customer service is top notch. I got a call just before our trip just to review our plans, a call during our trip to make sure everything was going good, as well as an email welcoming me back home from our trip. You don't get this kind of service everywhere and that is the reason we book with GetAwayToday. We know we will be taken care of and know that if we need help, they are just a phone call away.
-Trevor L."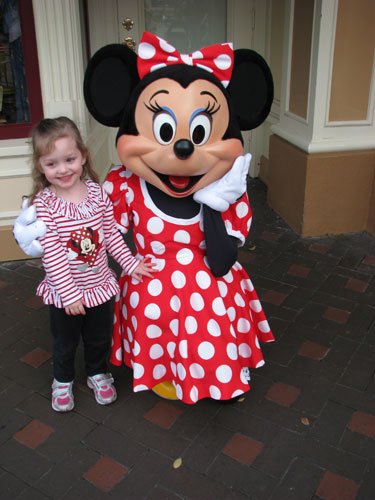 "This was the first time we used Get Away Today, and we'll definitely be back next year! Since this was also our first trip to Disneyland, I was a little apprehensive and had some (in retrospect, silly) questions before we left. I called Get Away Today, and was assured by a friendly representative that our tickets would be waiting and that we'd get our Magic Morning, as promised, during our stay. True to the representative's word, picking up our tickets went without a hitch, and our Magic Morning was just that... NO LINES! MAGIC! The hotel was right across the street from the entrance to Disneyland, which was especially convenient when our little ones needed a break in the middle of the day. We also appreciated the free Disney backpacks. Our kids carried their own water in the backpacks, and ended up with an extra souvenir that we didn't have to pay for! Thanks for the great trip!
-Connie N."
"We had a fantastic vacation and the 3 for 5 days was a great deal. The two room suite is perfect for a family of six and Cars Land that is a must see, especially in the night with all the lights. I have a little vacation tip - we purchased gift cards before we went on the trip like McDonald's, Denny's, Disney, Build a Bear and other cards that we knew we would use and that was great because you were spending cash actually out of pocket it was already paid for.!!Thanks again for all your help and letting us us the prepayment plan.
-Donna C."
"My family just returned from our magical
Disneyland vacation
. We loved every minute of it! The new Cars Land was awesome and I was lucky enough to spend my birthday checking it out! We have booked 4 Disneyland trips through getawaytoday.com and we will definitely use you again in the future. Everything was perfect, thanks!!
Emily Nate (and family)"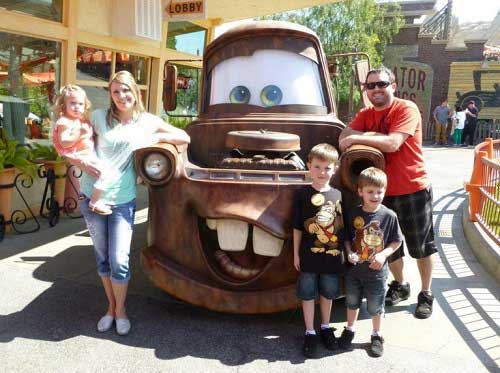 At Get Away Today we know that each vacation is as unique as the family that takes it - which is why we do our very best to make sure each and every vacation is as magical and memorable as possible. Whether it's your first, fourth, fifth, or hundredth vacation, we want to make it the best yet. We love being your
Disneyland vacation
experts!

Check out these other guest experiences:
A Picture Paints a Thousand Words
Priceless Vacation Memories - at a Great Price
Smooth, Affordable Family Vacations
Fantastic Vacation Experiences