"This hotel [
Anaheim Springhill Suites Maingate
] is very nice. The bed was really comfortable. The room was extremely clean. The hotel is a 10 minute walk from the free Disneyland Tram or you can catch a bus in front of the hotel for $5.50 (Save your money take the tram). The hotel breakfast had a lot of options (I don't eat breakfast so I did not try it but everyone else seem to enjoy it. The staff was very friendly. I would highly recommend this hotel. Excellent value and location."
-Angelique P.
"You all are awesome! You follow up, keep us up to date, make sure we have ALL the information we need and take care of all the paperwork. You're patient, super friendly and very helpful and knowledgeable. Thank you!"
-Maurita J.
"This hotel [Hyatt House at Anaheim Convention Center] was amazing!! We were early in checking in and because they didn't have our booked room ready, they upgraded us for free to a room with view of the fireworks. The room was clean and comfy. The free breakfast was top notch and we enjoyed it every morning. It was a breakfast with waffles, eggs, bacon, cereal, oatmeal, toast, pretty much every choice of drink, and fruit. Couldn't have asked for a better motel. It was about a 13 minute walk to Disneyland but since we bought the ART transit tickets it was a breeze getting to and from the resort. Will definitely stay here again when we go back to the Disneyland resort :)"
-Crystal F.
"I have booked all of our favorite vacations through Get Away Today! You guys make everything so simple!"
-Jennifer P.
"Get Away Today is the best at what they do. They are awesome to work with. Don't even hesitate booking with them. You won't be disappointed."
-Mindy A.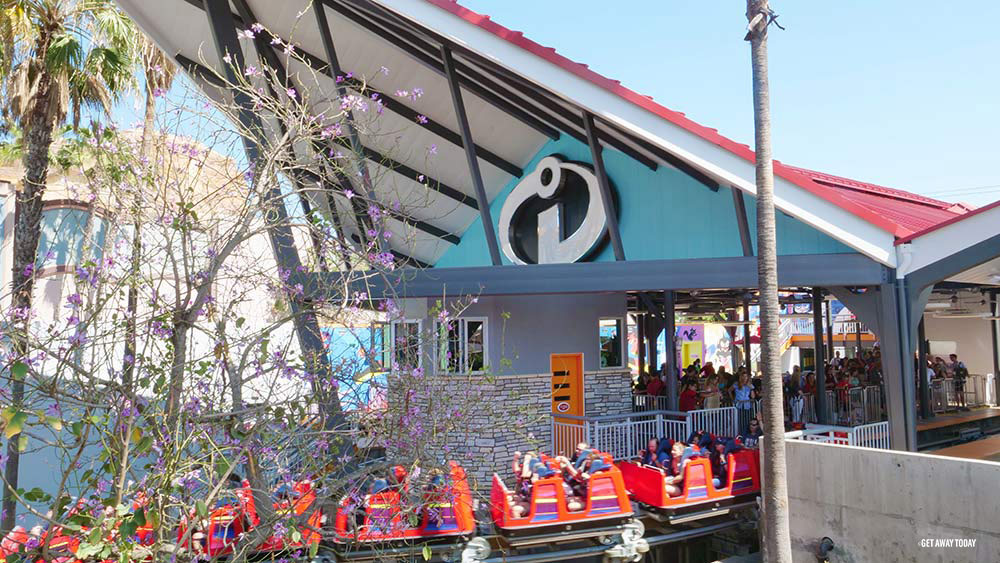 "I love how sweet you guys are!! When I went to talk to you a few months back I felt so welcomed and kinda star struck that I got to talk to you!! You have helped my parents and siblings go so many times and now it's my little family's time to go!!"
-Holly G.
"I just wanted to let you know I've been using your company since...1995 or 1996. My 29 year-old son was in kindergarten and we went to Disneyland!!!! We had issues with our tickets our very first trip - back before the Internet and instant messaging! Called the 1-800 number and your company took care of everything!!!! Not only that, someone called us a few days after returning home to ensure our trip was successful and we had fun!!!! Still using your company to this day."
-Marcie D.
"I booked this hotel [Clarion] to go to Disneyland with my family of 4. I had no problems during my stay. I highly recommend this place for the convenience and location. If you book with Get Away Today you get free parking which is usually about 20 bucks a NIGHT, and free breakfast for your family which is near 12 bucks a person. Pancakes were awesome with Chorizo and Egg. Once you park your car leave it there, just walk across the street to Toy Story Parking Lot and jump on the Shuttles. No questions asked, it takes you straight to Disneyland. This Shuttle is FREE and runs early in the morning and ends by 1 a.m. I really do recommend this package, it was so stress free and fun to just enjoy myself with my family."
-David R.

We would love to help you make your vacation dreams a reality like we did for these guests! See all our vacation packages online, or call one of our reservation agents at 855-GET-AWAY. There are absolutely no hidden fees, and we'll be with you every step of the vacation planning process!