UPDATED JANUARY 2019 We hope you're having a fabulous holiday season! We've been having our own Get Away Today merriment this year with our annual Christmas cookie contest, ugly Christmas sweater day at the office, and Christmas party at Javier's Mexican Restaurant. It's the most magical time of the year. As always, we need your help to pick our winner for the Christmas cookie contest. This year is a tough one with so many fun entries from Star Wars cookies, Disney themed cookies, classic holiday cookies and even a VW van cookie! Here is just a quick overview of the creative cookies you can choose from: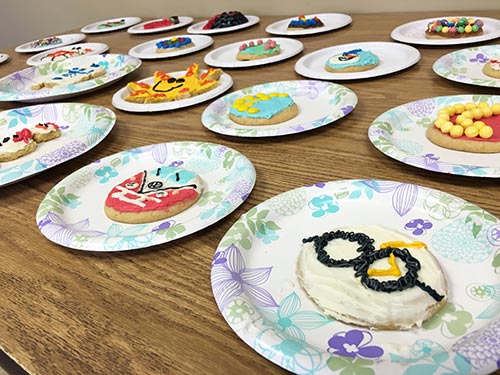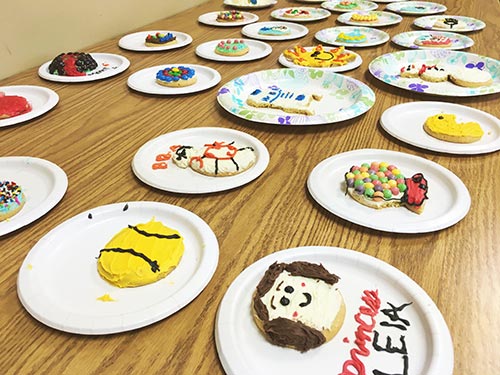 Cookies of every shape and size - Our staff is so creative!
Disney and Pixar are always a fan favorite!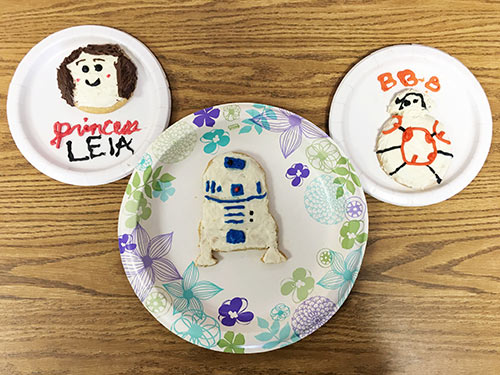 May the Force be with these cookies.
Head over to our Facebook page
and to help us vote for the best cookie of 2015!
And what better way to spread Christmas cheer than wearing a fun holiday themed ugly sweater? Here is some of our amazing staff being super festive: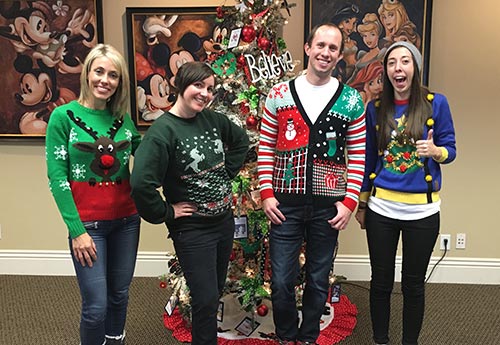 The Christmas spirit is alive and well with festive reindeer, unicorns and so much more!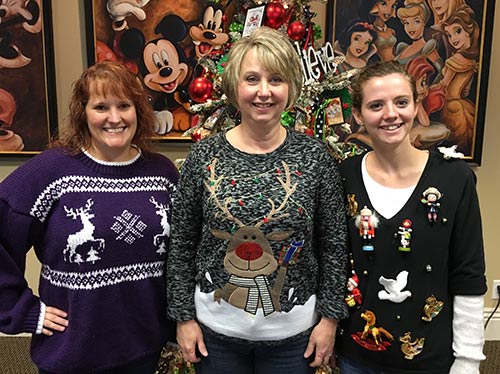 Oh deer, we're making old things new again with homemade and classic Christmas sweaters!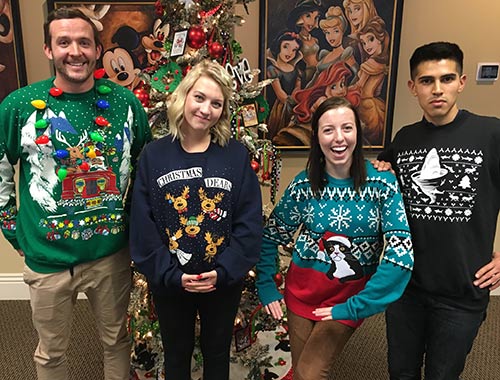 Cats, sharks, reindeer and Santa driving a Jeep sum up the holiday season quite well.
It is safe to say we have the greatest staff in the world and we all get together it is so much fun! This year we have even more to celebrate by bringing an end to the 25th anniversary of Get Away Today. We were lucky enough to hear toasts from our management team in honor of the owners and founders of Get Away Today, Chuck and Julie Smith. We can not say enough amazing things about Chuck and Julie, and how lucky we all are to work for the incredible company they built. We all love Get Away Today and our product and that is all in thanks to them. Our Get Away Today Christmas Party is something we look forward to every year, and this year was even more special.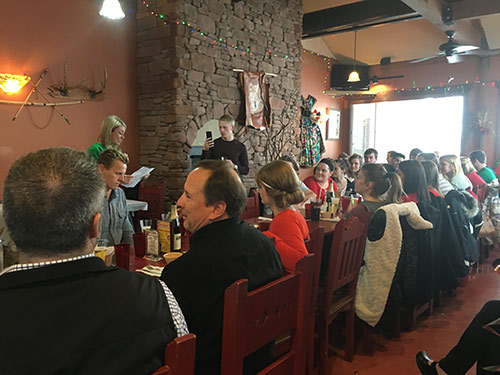 Get Away Today loves celebrating this time of year! We are so grateful to be a part of your holiday travel and helping you give your family the best gift ever! And it is not too late to give your family a Disneyland vacation this Christmas! With our $175 layaway plan, extra night free hotel specials and discount Disneyland tickets, you can lock in your savings now and pay later! There is nothing better than being surprised with the gift of travel. Book your Disneyland package online or call our agents at 855-GET-AWAY. And most of all, have a very merry Christmas!
Check out our surprise vacation gift giving articles: