It's no question that Get Away Today is full of true Southern California vacation experts. In addition to visiting the area's attractions as a company annually, most of us vacation there at least once a year too! With that said, it's always amazing to me that no matter how many times I visit California, there is always something new to do and see. When we visited
Universal Studios Hollywood
as a group last November, we were in for a special treat. Normally when we visit Universal Studios, it's a day trip. We hit the park's main attractions (I LOVE the Studio Tour), see a few shows (I'm a sucker for Universal's Animal Actors), maybe do some shopping at Universal CityWalk (you can't leave without some Popcornopolis), then head back to Anaheim. This year, we made Hollywood a major part of our experience.
We started the morning at Universal Studios and once again, visited our favorite shows and attractions. That night, we had a fun-filled and delicious meal at Bubba Gump's. If you haven't been to a Bubba Gump's, Universal CityWalk is a great place to try it.
We were lucky enough to get to stay overnight at the Sheraton Universal. It is a fantastic hotel within walking distance to Universal Studios and CityWalk. We found out that a lot of times crews filming on Universal's Back Lot will stay here, so that was pretty fun! Basically, you always want to keep your eyes open when you're in the area.
The next morning we spent some time in Hollywood and that included a visit to Madame Tussauds Hollywood. It was so much fun. But, instead of telling you how much fun it was, I'll just show you: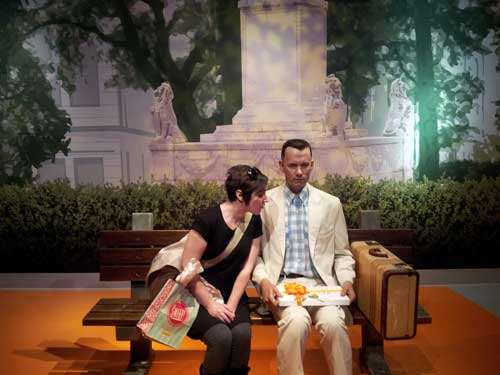 Forrest Gump told me, "Life is like a box of chocolates."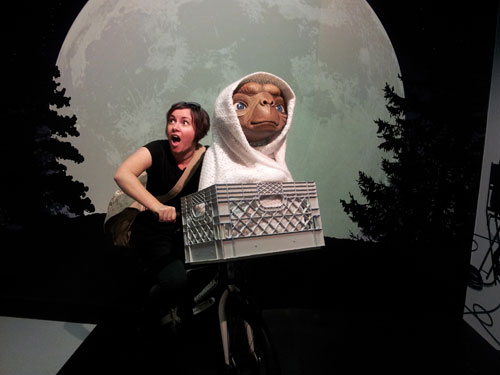 I helped E.T. phone home.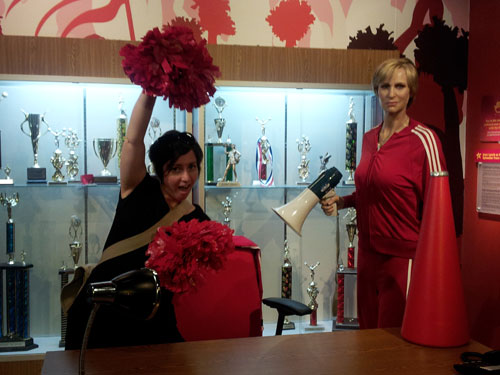 I got yelled at by Coach Sue Silvester.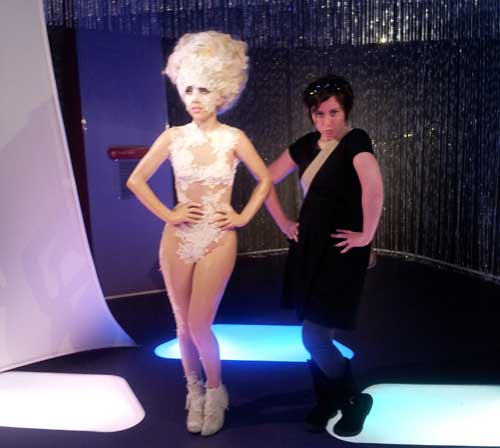 I hung out with Lady Gaga... oh la la!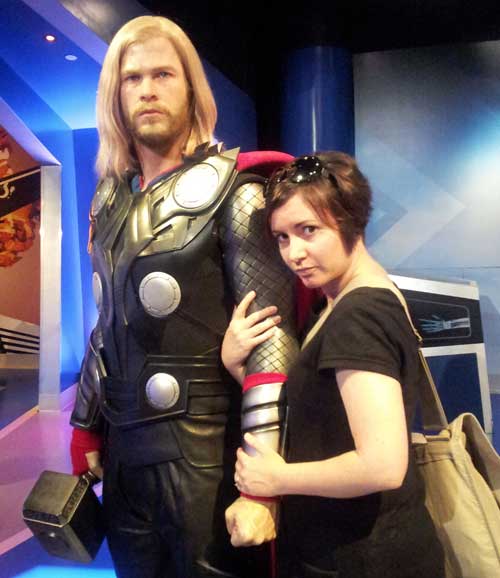 I saw Thor throw down the hammer.
And most importantly, I got asked to pose with Iron Man.
OK, so not really, but it sure was fun pretending! The wax figures at Madame Tussauds are so realistic and detailed, that there's no better way to feel like you are completely immersed in Hollywood. The Museum even shows you how they make the true-to-life statues. Here you can see some of the steps they took to create Beyonce: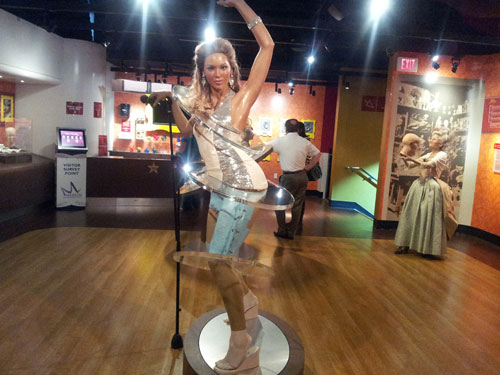 I can't say enough about how much fun it was to make Hollywood a part of our Southern California experience. I highly recommend making it a part of your trip. Our vacation packages make it so affordable. Choose from our many Universal Studios Hollywood ticket options, including the exclusive VIP Tour, or purchase a Southern California CityPass and it's like getting Universal Studios tickets free! Be sure to add our discount Madame Tusseuds Hollywood tickets to complete your L.A. experience.

Check out these other great blog articles:
Get Away Today Visits Universal Studios Hollywood
Universal Studios Hollywood - With Kids!
Southern California: The Best of 2012