Huntington Beach is the perfect location for a wedding, honeymoon, or just a relaxing family vacation. Also known as Surf City, USA, Huntington Beach is an 8.5 mile long sandy beach located in Orange County, California with excellent surfing conditions year round. One of the great things about this location is that the city will not allow ANY buildings to be built directly on the beach, which is one of the reasons this beach is so beautiful!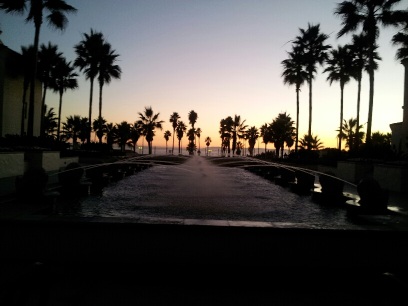 If you are thinking about taking a vacation to this gorgeous beach town, you are going to want to stay in a hotel that is equally as gorgeous. My top recommendation would be to stay at the
Hyatt Regency Huntington Beach Resort & Spa.
Not only is it the only hotel in the area with a private pedestrian bridge directly to the beach, this hotel is only 18 miles from Anaheim so you and your family can experience Disneyland as well! With a 4.5 star rating on Trip Advisor, this is a large Spanish- inspired resort that you may not ever want to leave.
When I first came to visit this hotel, I felt like I was in Hawaii, except, since it's on the mainland I didn't have to pay the expensive airfare. I was in awe the entire time looking at the pool areas, the beach from the property, the rooms, and just the overall feel and look of the hotel in general. Anyone who chooses to go to Huntington Beach, or even Disneyland, is going to want to take a serious look at staying at the
Hyatt Regency Huntington Beach Resort & Spa.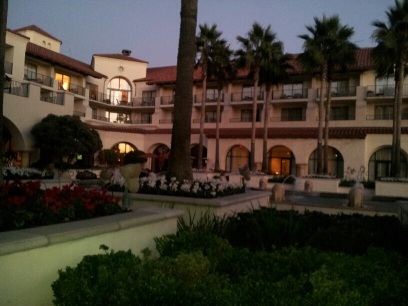 In addition to visiting the resort just a few months ago for some firsthand experience, I was able to visit with our contact Stefanie from the
Hyatt Regency Huntington Beach,
when she stopped by our office to share what's new at the hotel. One thing that I was excited about is that at the end of this month the Hyatt Regency will begin offering beach service at Huntington Beach for hotel guests. This new service will be featured year-round (weather permitting) and include towels, umbrellas, and chairs - all included in your daily resort fee.
There are so many great amenities at this hotel. Each room at the Hyatt offers free WiFi, a refrigerator, 24 hour room service, and a balcony or patio. The main pool area is incredible. They have multiple pools with 3 waterslides, a Jacuzzi grotto that has 3 oversized hot tubs, and cabanas for rent. With a bar and grill at each of the pools, this is definitely a place you are going to want to spend some time. There are even fire pits on property with s'mores kits available so you can sit by the fire and cook some tasty treats. If you are in the mood for a real meal, American Cuisine and Pete's Sunset Grill are the two restaurants located on site. During the day, you can even rent bikes, paddle boards, surf boards and more.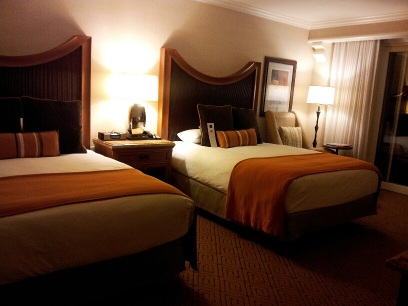 If you are taking your kids, you may be interested in Camp Hyatt. Camp Hyatt is an exciting and active program designed specifically for guests ages three to 12. The activities are supervised and teach kids about Southern California's local animals, plant life, and geography. They will spend time on the beach, the pool, and all around the large resort. There are specific times and prices for this, but it may give you some much needed grown up time.
You may also want to head over to Pacific Waters Spa located on property. Pacific Waters Spa is a 20,000 square foot spa that offers spa treatments, a sauna, a salon, and a fitness center. Access to the spa is included in your daily resort fee and the Hyatt Huntington Beach is the only hotel in Huntington Beach that has a spa on-property.
For more information on this beautiful resort hotel or to make a reservation, check out our website, or call our wonderful reservation specialists at 855-GET-AWAY.

Check out these other great blogs:
Get Away Today Visits the Hyatt Regency Huntington Beach
(and more)
Most Romantic Vacation Destinations
(as seen on Or So She Says)
What's New at Disneyland in 2013