Knott's Berry Farm
is America's 1st Theme Park and is home to quite a few incredible rollercoasters. From the Xcelerator that goes as fast as 82 mph in 2.3 seconds to Charlie Brown's Speedway for the little ones, Knott's Berry Farm has something for everyone and in 2013, Knott's is going to have even more you won't want to miss out on.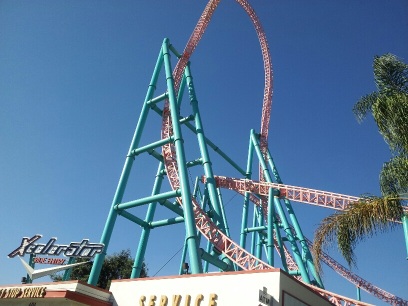 In January, Knott's began a multi-million dollar refurbishment and restoration project on one of the oldest log flume rides in the country. Timber Mountain Log ride opened at Knott's Berry Farm in 1969 and continues to be one of the most elaborate log flume rides in the United States. Guests float in log boats through an 85-foot-high by 330-foot-long mountain range in the theme of a nineteenth-century lumber camp. The ride includes a variety of mechanical figures and houses 24,000 gallons of water ending in a forty-two-foot free fall - so you are sure to get wet when it reopens on Memorial Day!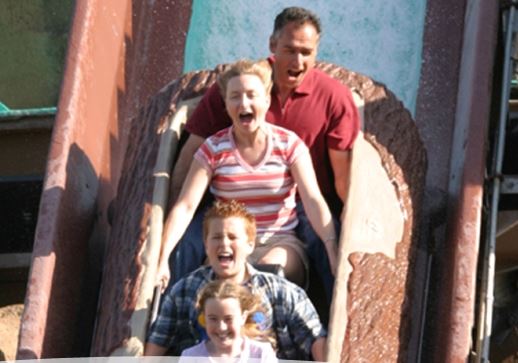 Photo credit: Knott's Berry Farm
Along with this incredible renovation, this summer, Knott's Berry Farm is opening three new exciting rides. The one I am most excited about is the Coast Rider. After a 52 foot climb to the top you begin the thrilling ride down the 1,339 feet of track filled with quick turns, twists, and spins. It's the ultimate roller coaster experience for daring families.
The second and third new rides are going to be just as incredible. Surfside Gliders allows guests to become a pilot and steer their own Surfside Glider. These two-man aircrafts go as high as 28 feet up and zip through the air giving an incredible view of the Boardwalk while guests fly over Boardwalk Bay. Lastly, the Pacific Scrambler will put you through a spin as you twist and twirl on this exciting new attraction.
Experience all the new excitement at Knott's Berry Farm this year! Purchase your discount Knott's tickets online, or call our wonderful reservation staff at 855-GET-AWAY.

Check out these other great articles:
Anaheim Resort Transit Now Visits Knott's Berry Farm
Get Away Today Visits Knott's Berry Farm
Southern California's Best Kept Secret: Knott's Berry Farm