03/17/2020 | By Livia Taylor
Blog Results (2)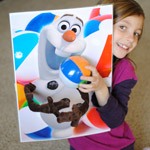 Tue Mar 18 2014 | Adelle Belnap
We love all of the frosty cold wintery Frozen party games and activities that are floating around the Internet. But, for our party, we thought it would be fun to change things up a bit and grant Olaf's wish to bring bac...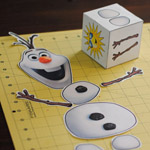 Thu Mar 06 2014 | Adelle Belnap
Have you seen the cute Olaf printable on Disney's Frozen website? It is adorable! The instructions suggest cutting out all of Olaf's pieces and building the friendly snowman. It is fun, but we decided to make it even bet...