03/17/2020 | By Livia Taylor
Blog Results (2)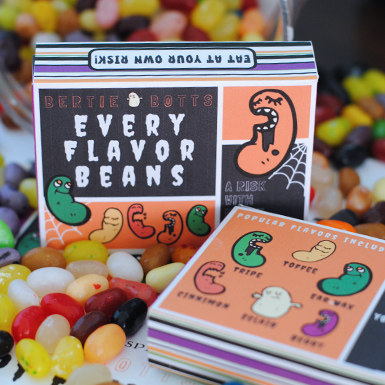 Thu Oct 03 2019 | Adelle Belnap
Fold your own Harry Potter Bertie Botts Every Flavor Beans Box. Use the simple template to create a Harry Potter treat that is perfect for a movie marathon or a Halloween bash. Harry Potter Treat - Bertie Botts Every Fl...
Thu Sep 26 2019 | Adelle Belnap
Harry Potter party treats are so fun to make. These Bertie Botts Every Flavor Beans Cauldrons are a perfect addition to any Harry Potter event! The free printable makes it easy to transform regular jelly beans into a ma...