Blog Results (2)
Wed Jun 29 2016 | Jordan Ulibarri
With the 4th of July right around the corner, it's a great reminder of what a beautiful country we live in! There is no better way to see amber waves of grain and purple mountain majesties than by traveling around the U...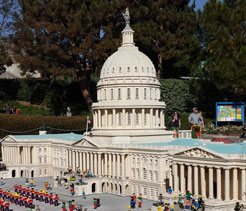 Wed Jul 01 2015 | Kimberly Fidler
If you were asked which city in the US is the most patriotic, you might be surprised to find out that it's sunny San Diego. But, once you realize its home to the three Naval Bases (Point Loma, Coronado and San Diego), a...