Blog Results (2)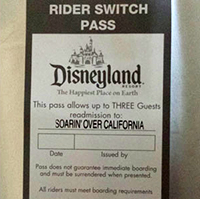 Tue Mar 15 2016 | Kimberly Fidler
UPDATED SEPTEMBER 2017. The Disneyland Resort is the perfect family vacation destination with so much incredible entertainment and a huge list of attractions that everyone can enjoy together. However, there are some att...

Mon Aug 26 2013 | Kimberly Fidler
Going to Disneyland is one of the most exciting and memorable things you can do with your family. But, before you go, here are the top 7 things ALL parents should know when taking a Disneyland vacation – no matter the a...