03/17/2020 | By Livia Taylor
Blog Results (2)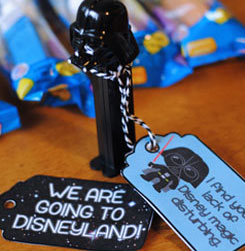 Tue Dec 15 2015 | Adelle Belnap
UPDATED MARCH 2019 One of the best and most memorable gifts you can give your family is a vacation! One of my favorite places to travel with my family is to California, and more specifically, Disneyland! It is so magica...
Mon Dec 14 2015 | Kimberly Fidler
UPDATED JANUARY 2019 An all-new show has been added to Tomorrowland at Disneyland and it is a must see for all Star Wars fans. In addition to new characters (think Star Wars Rebels from Disney XD) and a new story line, ...