"Thank you Get Away Today! Our family vacation at Disneyland was 3 days in both parks and my children, wife, and I had the time of our lives. Get Away Today made it very easy for us to find the best deal on park hoppers and with enough left over that we took grandma with us. We stayed at the Best Western Plus Anaheim Inn good neighbor motel across the street from the Disneyland Resort entrance and it was fantastic. Thank you again!
-Gary R."
"Thank you for arranging this trip for us. I looked all around for better prices and deals and you guys offer the best packages hands down. We are so glad we used your services and it made all the difference in our trip. We appreciate you immensely.
Sincerely,
Susan G."
"Just wanted to say thank you, we had a great time on our vacation. You guys made it so easy for us. We got the hotel, tickets to Disneyland and dining with the Disney Characters all in one package.
Thank you so much from my family to you.
-Lisette C."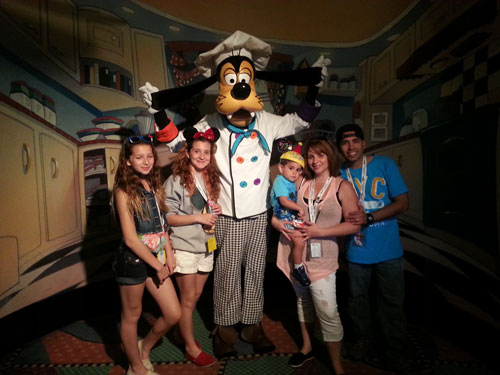 "This was our first experience using Get Away Today and we definitely will be using it again. Customer service was wonderful. We received a phone call days before our trip to confirm reservations which put our minds at ease. Emails with hotel confirmation and theme park tickets worked great. Vacation was amazing! We are planning on booking our next Disney vacation through Get Away Today. Thank you for making planning our vacation easy.
-David M."
At Get Away Today we think creating the perfect vacation is quite simple. It just takes the best prices and the best service to the best destinations. That's why we work so hard with our partners to make sure that we're always bringing you the very best. We love hearing from our guests and finding out that their vacations were the best. Let Get Away Today make your family's vacation the best yet - just book online or call any of our Reservation Specialists!

Check out these other great blog articles:
Disneyland Vacations: It's the Little Things That Count
A Great Disneyland Vacation Every Step of the Way
Praise for Get Away Today's Payment Plans
Flawless Vacations for All Families