There are so many ways to bring Disney magic into your home. One easy way families can get a little bit of Disney in their homes is by watching the Disney Channel on TV. Many kids grow up with their favorite Disney Channel stars. Each generation has a new set of shows and stars. In case you are wondering "What's on Disney now?" we thought it would be fun to find out what is currently popular on the Disney Channel and share it here.
You can get a whole list of shows and times on the Disney website with cast biographies and clips from episodes. Here is the recent lineup of what's playing now: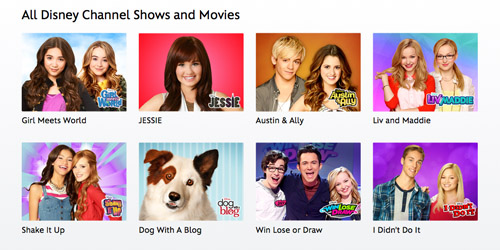 I wanted to get the scoop on what shows are the most popular. What characters are causing the most talk? Who makes us laugh? Who is the cutest and most loveable? And for that information, I turned to Twitter and interviewed my neighborhood teens. Here is the official scoop on what's popular on Disney: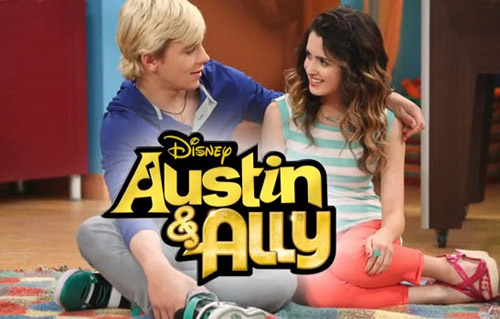 photo credit: Disney Channel
One of the most 'tweeted' about shows is
Austin and Ally
. I think it is because everyone is on the edge of their seat wondering if Austin and Ally are going to start dating. Who doesn't love a little bit of love? Austin is a music star and Ally writes his songs. They have kept a professional relationship so far, but things are starting to heat up...in a very teenage Disney way! They really are both so cute, even I felt compelled to root for them!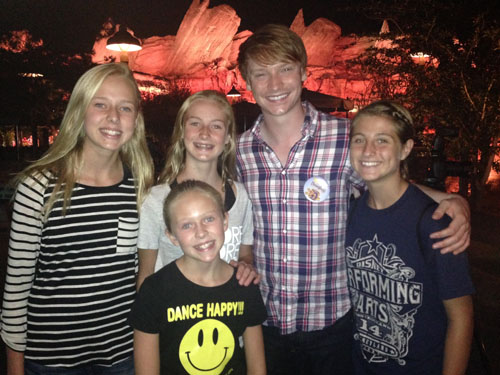 Another fun element of Austin and Ally is the adorable and funny Calum Worthy. He plays the character Dez, Austin's best friend. He adds the silly comic relief to the show and is always pulling random items out of his backpack. Calum is most popular for his own mini show called The Copper Top Flop Show. Calum has free reign to be himself in this reality show about anything that pops into his mind. It is funny and entertaining. He has a load of fans that can't get enough of his great personality.
We had the opportunity to run into him during our time at Disneyland! He was so friendly and nice to my cute nieces. It was fun to meet a real Disney star. And with that being said, you ALWAYS want to keep your eyes open when you're at the Disneyland Resort, because you never know who you could run into! The stars of the Disney Channel seem to be spotted at the parks quite often. In fact, be sure to check the Disneyland Resort's calendar online before you go, because occasionally they'll have meet-n-greets with Disney Channel stars in Downtown Disney. It's always worth checking!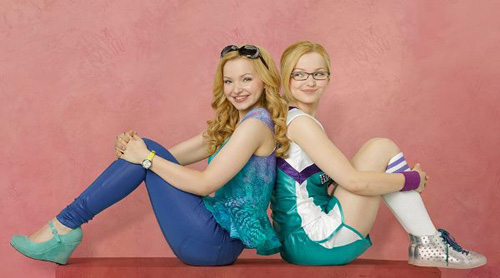 photo credit: Disney Channel
A show to watch for is
Liv and Maddie
. This show is about twin sisters who are as different as sisters can be. One is a girlie girl and the other, a sports maniac. The fun thing about this show is that both girls are played by the same actress, Dove Cameron. Dove has been nominated for the Teen Choice Awards for best breakout actress. She is funny, can sing and is very beautiful. It is fun to watch her play the two roles. Just figuring out how they make it work makes this show a fun one to see!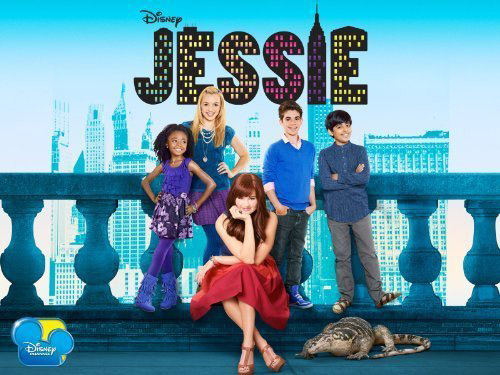 photo credit: Disney Channel
Jessie
has been a fan favorite since its debut in 2012. Jessie is a nanny for a rich family in New York City. Fans have watched Jessie grow up through her adventures in the Big City. This fall, Jessie is rumored to be getting engaged. This will be the first time a Disney star has gotten engaged on a show! Everyone loves Jessie and her adorable smile and optimistic attitude.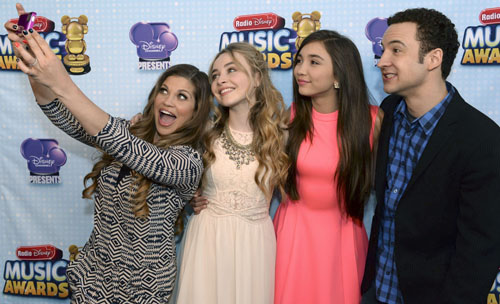 photo credit: J-14 Teen Celeb Magazine
If you remember the sitcom Boy Meets World, you will want to check out the follow-up series
Girl Meets World
that premiered this summer. Cory and Topanga Matthews from the Boy Meets World series play the parents of a young girl growing up in New York City. Many of us watched Cory and Topanga grow up during the 90s! It will be fun to see the next chapter of their life unfold.
There are a lot of fun shows on Disney right now! If you get a minute, sit down, relax, and spend an afternoon with your kids and the Disney Channel. Your children will probably think you are crazy, but they'll secretly enjoy watching their favorite shows with you. Plus, think how cool you will sound when you ask about what Stan the Dog was blogging about today (Dog with a Blog) or when you can rock out with some awesome dance moves from Shake It Up!
When you're ready to search out some Disney magic at the Disneyland Resort, we'd love to help! Book your Disneyland vacation online or call our Disney Vacation Experts at 855-GET-AWAY.

Check out these other great articles:
Everyday Disney Magic at Home
The Inside Scoop on All Things Frozen at Disneyland
8 Things You Didn't Know You Can Do at Disneyland