Next year Get Away Today is celebrating our 25th anniversary and we're kicking it off now in a BIG way! Our staff is currently in Southern California for our annual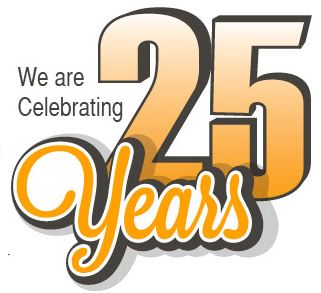 familiarization (FAM) trip. We're busy touring our most popular hotel partners and experiencing our attractions like the Disneyland Resort, Universal Studios Hollywood, Knott's Berry Farm, LEGOLAND and more, so we can give you first-hand recommendations for your vacation. But that's not all we want to give you...

From now until November 8, 2014, we'll be posting vacation giveaways daily on our Facebook page for a total of 25 vacation giveaways! Enter as many of the giveaways as you'd like between now and November 10, 2014. We'll be selecting and announcing winners on November 12, 2014.

To make it a little easier to keep track of all of the giveaways you can win, we've put together a complete list - and we're updating it as the FAM trip continues. Also, be sure to check out the daily updates which have more details on what we did, awesome pictures that we took during the trip and even more prize details.

Our first day of the FAM trip was spent at Universal Studios Hollywood and we had a blast! Read all about it by clicking here.


Universal Studios

Day two of the FAM trip took us to Anaheim and Buena Park, including Knott's Berry Farm! If you haven't already entered these giveaways, be sure to do so below:

Castle
Fairfield Anaheim Inn
Knott's

Day three of our FAM trip was extra special. We got to experience what many would consider to be the perfect day at the Disneyland Resort. Click here to read all about it and be sure to have your perfect day at the Disneyland Resort when you enter the below giveaways.

dining
anabella
Disney Resort tickets

Day four of the annual FAM Trip was full of fun surprises, new adventures, and of course, more giveaways! Click here to read about the fun we had and be sure to enter the giveaways below:

clarion
wyndham


Our fifth day of the FAM trip was our final full day in Anaheim and it was a whirlwind of hotel visits, fun surprises and the perfect way to end our stay at the Disneyland Resort - a private dessert party and a viewing of World of Color. Read about our day and get an insider's view at all of the hotels we toured. It was also our biggest giveaway day, so don't miss out on entering these Anaheim area hotel giveaways:
Ayres Inn
Ayres Hotel
Best Western Raffles
Tropicana
Camelot
Desert Palms
Springhill Suites
Hotel Menage
Anaheim Residence
Holiday Inn Anaheim
Staybridge
Day six of our annual FAM brought our agents to Carlsbad - including the LEGOLAND Resort where everything is awesome, Escondido and San Diego. Be sure to read about our day here and check our great giveaways:
Legoland
Homewood
Safari Park
The final two days of our annual FAM had our agents visiting many hotels and attractions in San Diego. Click here to read all about it and check out these giveaways:
Hyatt Regency
San Diego Bayside
Bahia
Sea World
Day Hotel Circle
a Rafflecopter giveaway
Don't miss any of our adventures or giveaways:
What's New at Universal Studios, Knott's Berry Farm and More!
Get Away Today's Perfect Day at the Disneyland Resort
Anaheim Hotels, the Packing House, Saddleback Ranch and More
Anaheim Area Hotels and Our Last Night at the Disneyland Resort
Everything is Awesome at LEGOLAND, the Safari Park and San Diego
A Great Weekend in San Diego