Blog Articles
Filter your results
Featured Posts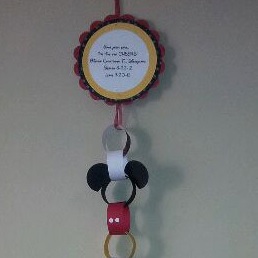 posted by Kimberly Fidler

At Get Away Today we LOVE helping families book their
Disneyland packages
.  A huge part of the fun of a vacation is in the planning and anticipation. We loved this idea that parents can put together for each of their kids to get them excited for their
family Disneyland trip
so much that we decided to share it with you! 
This creative
Disneyland vacation
countdown paper chain started with a little poem at the top, then alternated Mickey Mouse themed rings.  The mom who made this particular paper chain added Mickey ears to the black rings and white buttons to the red rings to look like Mickey's pants.  She then rotated plain yellow rings and white rings.  The white rings each have a fun Disney themed idea that you can do as a family that day to get the kids excited for their trip.  Here are some ideas that you can use (or adjust to fit your family's needs):
Write a letter to your favorite Disney Character to let them know you're coming.
What is your favorite Disney treat? Let's try to make it today!
Decorate your own pair of Mickey Mouse ears for your vacation.
Pretend to be your favorite Disney Character.
Have Mickey Mouse pancakes for dinner.
Pack your bags—we leave tomorrow!
Your countdown can be any length you wish.  This paper chain countdown begins just under a month before the vacation begins.Check out the details up close to get a better idea of how you can recreate this
Disneyland vacation
countdown: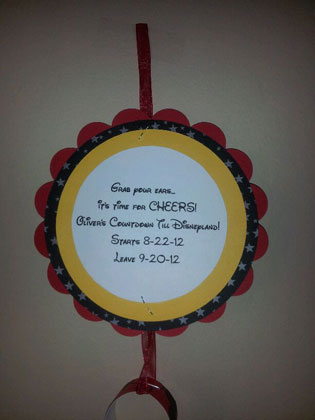 Begin with a simple poem: Grab your ears, it's time for Cheers!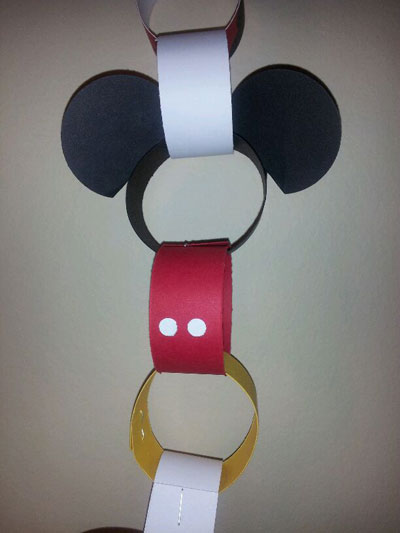 These paper strips were simply stapled together to create the links.
Here you can see the "assignment" inside the white paper chain links.
No matter how you get your family enthused about your vacation, a
Disneyland vacation
is an exciting and special opportunity!  We hope you make the most of it - and remember, when you book with Get Away Today, we have Customer Service available 365 days a year to make sure that your vacation goes as seamlessly as possible.  If you haven't set up one of our
Disneyland packages
yet, book today and let your Disneyland vacation countdown begin!

Check out these other great blog articles:
Happy, Smooth Disneyland Vacation Experiences from Get Away Today Guests
Detailed Photos of Goofy's Kitchen inside the Disneyland Hotel
Top 10 Reasons to Stay at the Disneyland Hotel
Disneyland Vacations Starting at $73 per Person per Day!
Disney's Halloween Time and Mickey's Halloween Party Dates Released for 2012