Best of State 2019
For the seventh consecutive year, Get Away Today was named "Best of State Travel Agency" in Utah in 2019. Thanks to our loyal guests, we are proud to have been awarded this title yet again, and we know this recognition wouldn't be possible without your continued patronage. In case you're unfamiliar with Best of State, here's a look at what the program entails.
Best of State has a number of categories in business which it recognizes. They include Arts and Entertainment, Community Development, Science and Technology, Production and Manufacturing, Sports and Recreation, Merchandising and Consumer Services, Education, Business Services, Dining Establishments and Hospitality, Travel and Tourism. A Legacy Counsel reviews all businesses who submit themselves for consideration and determines who stands out against the rest. Businesses are judged by their community involvement, innovation and performance. The Legacy Counsel is a collection of individuals who are dedicated to the community and want to recognize businesses with the same commitment.
In an industry that is competitive and continuously evolving, Get Away Today is proud to stand out in the Hospitality, Travel and Tourism category. Chuck and Julie Smith founded Get Away Today nearly 29 years ago with the goal of making Disney vacation dreams a reality for more families. Following their example of hard work, community involvement and service, our office continually strives to offer the best customer service and travel options to our guests. With over 1,900 destinations, we offer something for everyone.
Here's a look at what our biggest fans had to say about our latest Best of State win:
"Y'all deserve it! Best travel company we've ever used! I love how much y'all are involved and care about your customers. Congratulations!"
-Megan F.
"Congratulations! This award is well deserved. Get Away Today is the best partner around and has the most amazing staff!! I love working with you!"
-Tisha R.
"You all are the BEST there is!!!! Thank you for your continued support through the last 18 years and many more to come!!!"
-Carrie A.
"Well done! And it's not hard to see why you've won 7 in a row! Keep up the good work!"
-Tim R.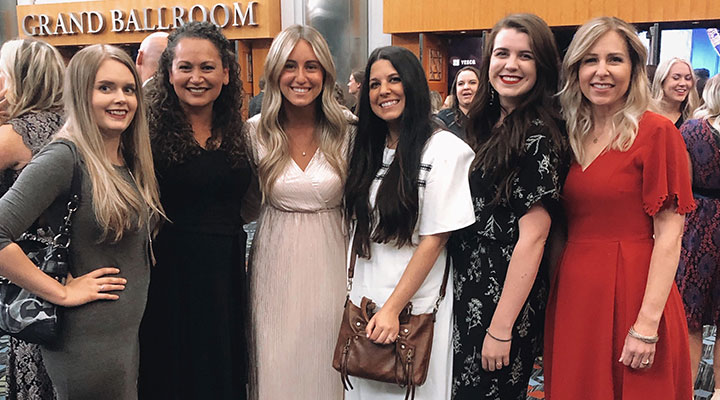 Thank you, Utah, for your recognition of Get Away Today in this industry. And thank YOU, our guests, who make it all possible. We love hearing your feedback, which you can leave on our social media channels: Facebook, Instagram and YouTube.