Guided Tours
Request Quote
Let us do the work for you! Whether you are looking for a romantic getaway, a family reunion or something in between, we take all of the hassle out of planning. Our Tour Experts know how to find the best deals to the guided tours. Call 855-GET-AWAY and we'll find the perfect trip for you!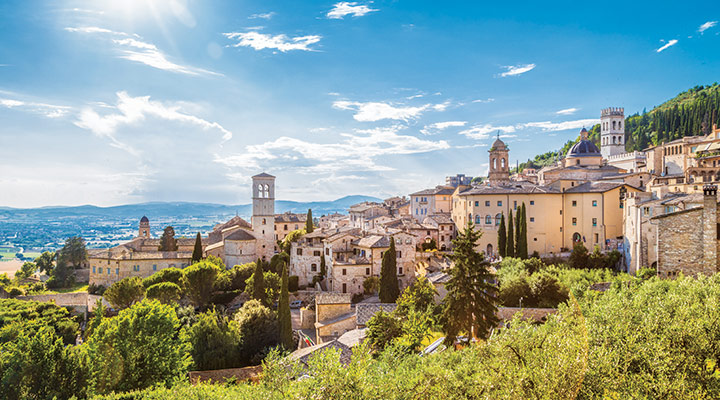 Italian Vistas Vacation
Say "Ciao" to the ultimate Italian vacation where you'll be swept away in history, culture, food and more. Explore Rome's Colosseum, Pantheon and Piazza Navona. Visit Vatican City and make a stop at St. Peter's Basilica. Travel back in time to Bay of Naples and explore the ruins of Pompeii before spending time at the Isle of Capri and and the Sorrento Coast. You'll also experience the artistry of Florence and romance of Venice's beautiful islands, canals and bridges. Your 12-day Italian tour concludes in Italy's stunning lake region including a visit to Switzerland's lakeside resort Locarno.
Adventures by Disney
There's a whole world out there just waiting to be explored and Adventures by Disney guided group vacations are the best way for your family to see it. Adventures by Disney provides immersive and magical vacations to destinations worldwide. Adventures by Disney provides hassle-free vacation planning and travel, VIP experiences, and small group sizes with personalized attention every step of the way. With so many Adventures by Disney destinations, finding a place where everyone would like to go is easy, the hard part is deciding which Adventures by Disney itinerary to try first.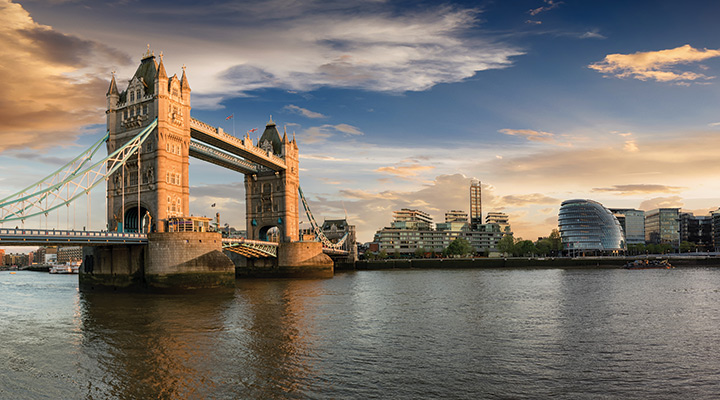 Explore the British Isles
Visit the best of England, Ireland, Scotland and Wales in 15 days. You'll visit London's famed Buckingham Palace, the Tower of London, Big Ben, Westminster Abbey and so much more. You'll also journey to Stonehenge, Bath, Blarney Castle, Edinburgh Castle and Stratford-upon-Avon, to name a few of the highlights. This once-upon-a-time vacation includes deluxe hotel accommodations, entrance fees to included attractions and tours, transportation between destinations, and 22 meals. Your family will be enchanted each day of your journey!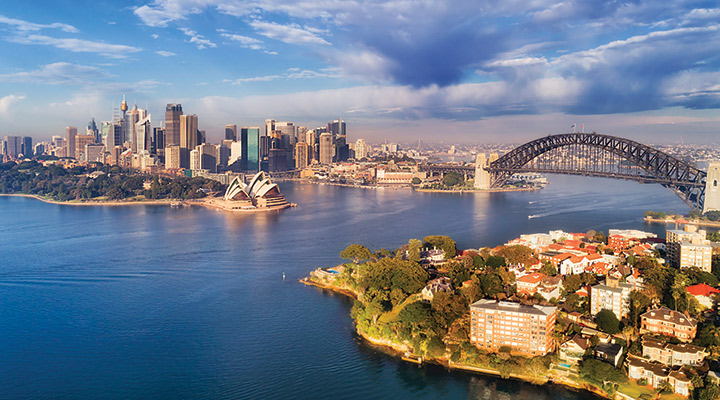 Australia—From the Outback to the Glaciers
Journey down under with 21 unforgettable days in Australia and New Zealand. Your adventure begins in Cairns, Australia where you'll explore the Great Barrier Reef and rainforests before heading to the heart of the Outback. Here you'll see the iconic Ayers Rock and be immersed in Aboriginal culture. From there you'll visit Melbourne before making a trip to Christchurch and Queenstown in New Zealand. New Zealand offers charming villages, surreal scenery (including Lord of the Rings filming locations), glaciers and more. Your final stop brings you back to Australia to explore Sydney's famed Opera House, Harbour and Koala Park.
London and Paris Escape
Explore Europe's most iconic attractions with eight days in London and Paris. Your tour begins in London where you'll visit the Tower of London, Buckingham Palace, Westminster Abbey and Trafalgar Square to name a few highlights. You'll also have free time to explore and get to experience a live theatre performance before taking the Eurostar Train to Paris. Your first night in Paris includes dinner atop the Eiffel Tower followed by a cruise along the Seine River. The next few days include visits to the Arc de Triomphe, Notre Dame Cathedral and Champs-Elysees with plenty of free time to explore Versailles, the Louvre, or Paris's many sidewalk cafes.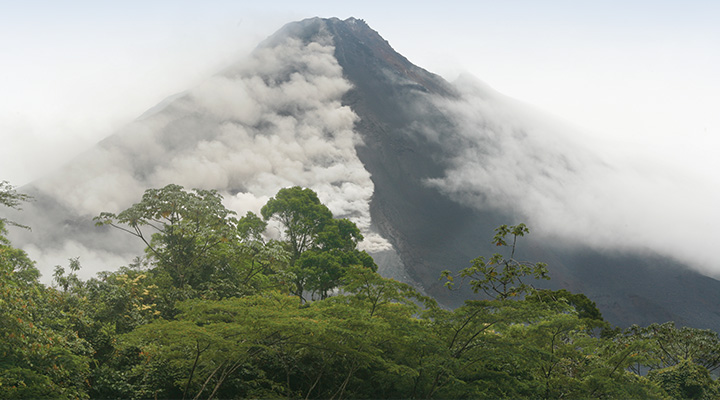 Tropical Costa Rica Adventure
Get ready for the adventure of a lifetime with nine days in Costa Rica. Your journeys will take you to San Jose, Tamarindo Beach, Monteverde and Arenal where you'll encounter rainforests rich with waterfalls and wildlife, a cloud forest, pristine beaches, winding rivers and a volcano! Your package includes a tour of a working coffee plantation, a guided river boat trip, a guided tour of the "Hanging Bridges" and much more. The colors, flavors and sounds of Costa Rica will leave you refreshed and rejuvenated.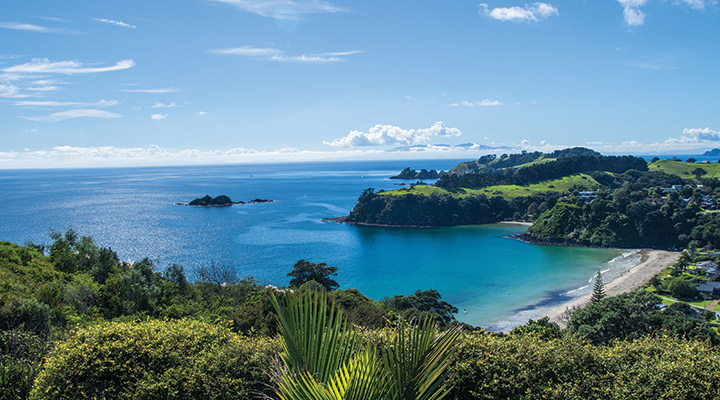 South Pacific Wonders
Your life will never be the same after spending two weeks exploring the wonders of the South Pacific. You'll experience the Great Barrier Reef and spend time at the Tjapukai Aboriginal Cultural Center where you can throw a boomerang or play a didgeridoo. You'll also enjoy Sydney including stops at the famed Sydney Harbour and Opera House before flying to New Zealand. Once there you'll see quaint villages, the majesty of the countryside and grandeur of the glaciers that create New Zealand's unique and breathtaking landscapes.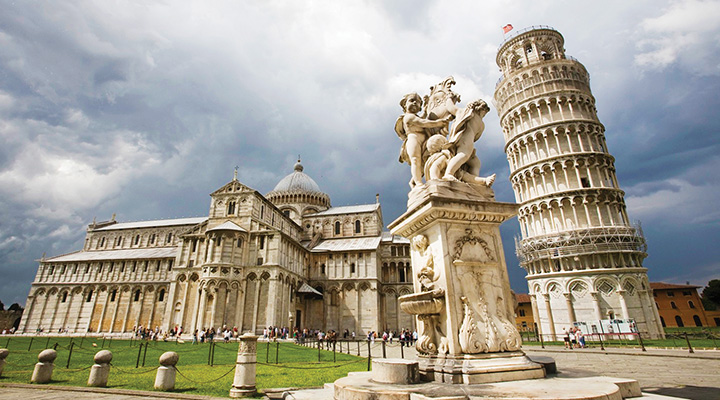 Reflections of Italy
See the best of Italy in this 10 day tour of the country's best cities. Your Italian vacation begins in Rome with visits to the Colosseum, Arch of Constantine, Piazza Navona and other iconic landmarks. Then, you'll travel through Tuscany on your way to Florence where you will be in the cradle of the Renaissance. You'll then be off to gondola rides through the canals of Venice before being whisked to Italy's lake region and visiting Lugano, a lakeside resort in Switzerland. Your ultimate Italian vacation will end in Milan Malpensa, but the memories you'll make will last forever.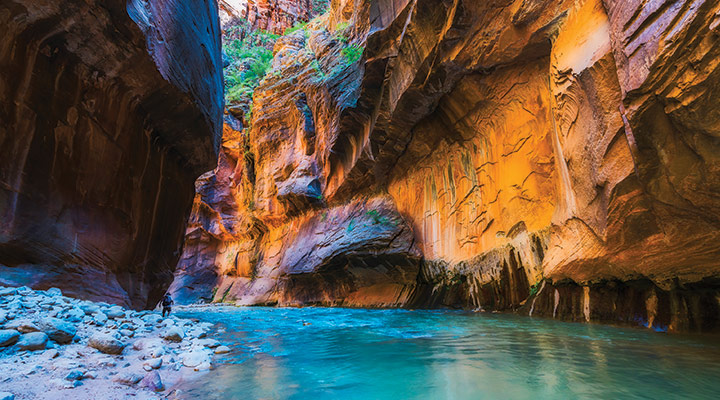 National Parks of America
The trip of a lifetime includes four states and five National Parks in 12 days and begins in Scottsdale, Arizona. Here you'll experience the Wild West before journeying to Lake Powell and then onto the Grand Canyon, one of the Seven Wonders of the World. Next you'll head to Utah to explore the red rocks of Zion and Bryce National Parks. Your adventure will then take you to Salt Lake City, Utah, Jackson Hole, Wyoming, Yellowstone, and Mount Rushmore before ending in Keystone, South Dakota.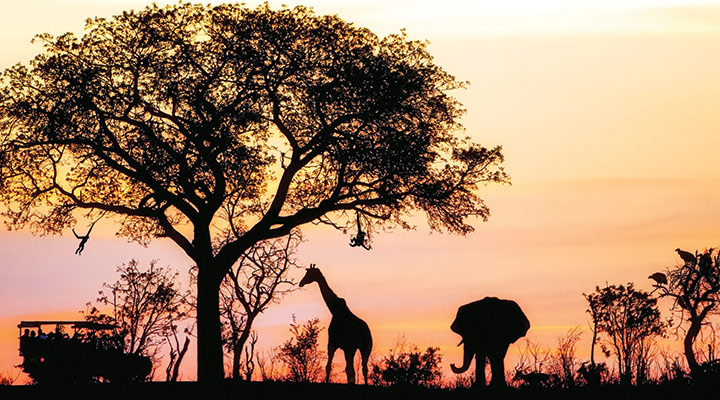 Spectacular South Africa
Turn your dream vacation into reality with 13 days exploring South Africa. This adventure includes stops in Johannesburg, Kruger National Park, Port Elizabeth, Cape Town and more. No trip to Africa would be complete without an open-air safari where you'll have the once-in-a-lifetime experience of seeing lions, elephants, rhinos, leopards, zebras, and giraffes in their natural habitat. You'll also have the unique pleasure of being immersed in South Africa's cultural diversity and awe inspiring beauty.