Every vacation is more fun when it includes a theme park! We have a wide selection of great deals on attractions, dining, and tours.
Del Sol Inn Anaheim Resort
Across from the DISNEYLAND® Resort, deluxe and kid rooms with an in-room microwave and mini-fridge.
1604 South Harbor Blvd.
Anaheim, CA 92802
Located across the street and within walking distance of the DISNEYLAND® Resort, the Del Sol Inn Anaheim Resort offers it all at a price you can afford! An in-room microwave, mini-refrigerator, and free WiFi add to the value of your family's DISNEYLAND® vacation! With its perfect location and convenient amenities, the Del Sol Inn Anaheim Resort is an incredibly popular Anaheim area hotel.
3.7 out of 5 Rating (23 Reviews)
74% of guests recommend this hotel
2 Queen, Bunk Bed Kids Room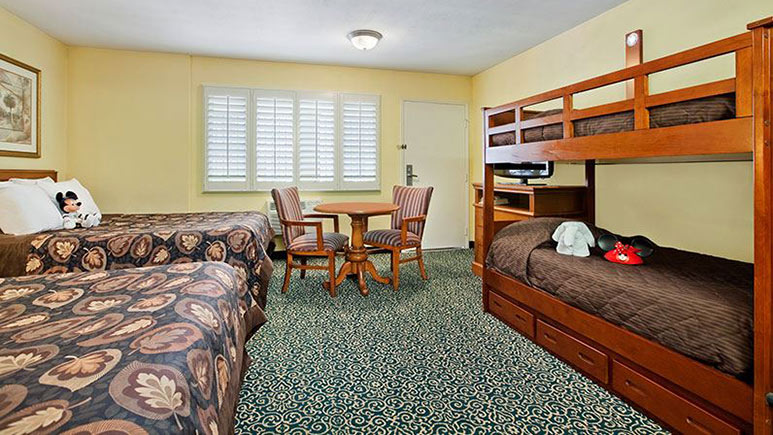 Maximum Occupancy: 6
Check-In Time: 3:00 pm
Check-Out Time: 11:00 am
Parking Fee: $18.00 per night
Coffee Maker
Microwave
Refrigerator
Outdoor Pool
Hot tub
In Room Internet Access
Cable TV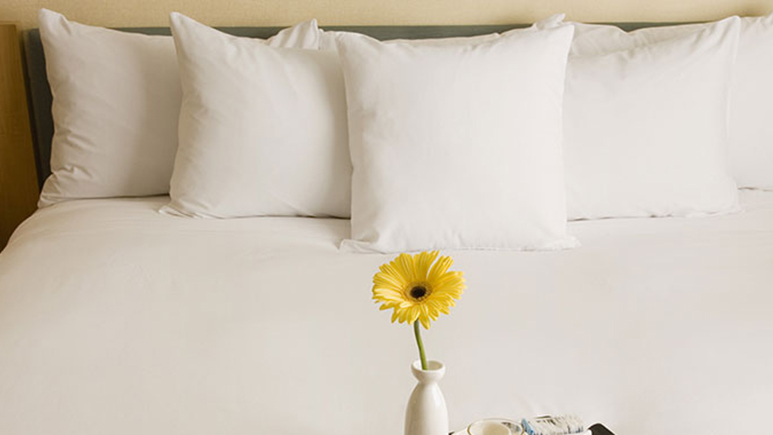 Maximum Occupancy: 4
Check-In Time: 3:00 PM
Check-Out Time: 11:00 AM
Parking Fee: $18.00 per night
Microwave
Refrigerator
Laundry
Outdoor Pool
Hot tub
In Room Internet Access
Cable TV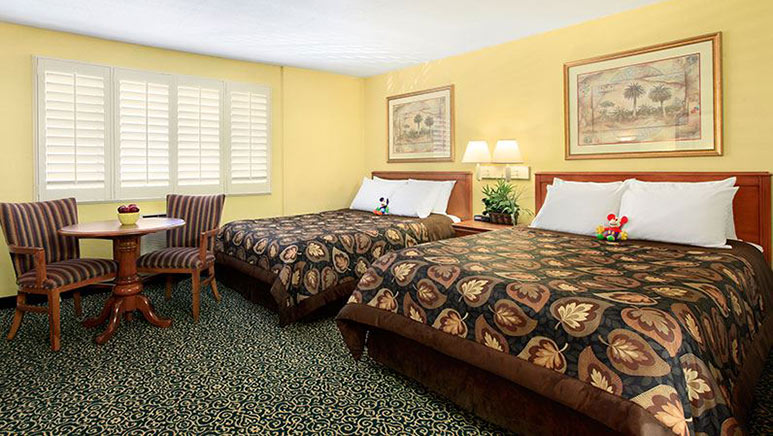 Maximum Occupancy: 4
Check-In Time: 3:00 PM
Check-Out Time: 11:00 AM
Parking Fee: $18.00 per night
Microwave
Refrigerator
Laundry
Outdoor Pool
Hot tub
In Room Internet Access
Cable TV
---
Good service and location
Great location, it really is right across the street from the main gate. The staff were friendly and helpful, and very accommodating about storing our luggage as we arrived well before check in was available. The room was very clean, beds were comfortable, but I wish they would at least put one more chair in the room, there is a desk chair and that's it. The room is not large but since we spend very little time in it, we were comfortable. This was our second time staying at The Del Sol Inn and will book it again on our next trip to Disneyland.
Danielle K. on 10/13/2019
This hotel was close to Disneyland. Almost right across the street! The breakfast was not great but the hotel was right behind Denny's. The room was comfortable and had plenty of room. The bunk beds were small but worked ok.
Good value. Close to Disneyland.
Great room quiet great location to food and parks breakfast lacking but ok
Accommodating and Friendly
The whole experience was wonderful. The staff was very accommodating and friendly. The rooms were clean and spacious. We also liked how there was a Denny's so close. We have nothing bad to say about it.
We really enjoyed the outdoor hot tub and swimming pool. The distance to Disney made the hotel totally worth it! Breakfast was included every morning which was also fantastic.
The room with 2 queens was roomy. This is a good hotel for someone who is intending to spend their time out and about. The breakfast was below average but is a good added benefit for those wanting to grab a quick bite instead of paying for food at Disney.
Beautiful Hotel, Great Location!
The hotel room that we got was a lot cleaner than the picture shown online. The best part about it was the location! It was right across the street from Disneyland and it's surrounded by restaurants and ice cream shops. It was perfect for us!
We loved the small motel feel that this hotel offered. It was nice to get away from the crowds and to come to a quiet place to sleep and relax. The rooms and amenities were just what we needed, nothing too fancy.
We stayed for 5 days. The room was nice, great location. The breakfast is lacking, parking is cramped. The breakfast room is so small you can barely fit. I you aren't there quick enough you might not get anything. Plan on bringing your own food or get some elsewhere. The best value to this hotel is that its proximity to the park. You can self park if there is open spaces but its so cramped. You either have to back out of the lot in reverse or take like a 50 point turn. Rooms were really nice and maid service always did a great job.
Close to Park, and Good for Large Family
The kids/family room has 2 queen beds and a bunk bed that is great for a family of 6. The hotel is also very very close to the park entrance helping keep the walk time short. The breakfast is pretty lame, basically toast and donuts, but I guess better than nothing.
Overall a great experience!
We stayed 5 nights here and had a great experience overall. The parking fee was well advertised and I felt was reasonable for the valet service provided and convenience. The rooms were clean, the staff friendly, and the hot tub was wonderful (especially after a long day at Disneyland). My only complaint is the breakfast. It was very minimal and crowded. We ended up going to the Denny's next door or the McDonald's down the street. I would definitely stay here again.
Horrible experience beds were uncomfortable, children broke out with bite marks , breakfast was basically cereal and stale donuts and customer service was bad except for one of the ladies in the front desk.
Proximity to the park was great
Very short walk to the park. Room was comfortable, but nothing extravagant. We stayed in the kid's room with bunk beds, my kids loved it! The only thing I hated about this hotel, is that the pool is right in the center of the rooms, so while we (and our 4 kids) were trying to sleep, it was very difficult because all we could hear were the other guests screaming and playing in the pool.
Close to Disney and thats about it!
Its clise to Disney and that was great, we stayed for 6 nights and every single night we had to call because the top floor would be making so much noise it was hard to get a hood nights rest. We had kids i always make sure my kids are not running and jumping when we get a top floor room at a hotel come on people it courtesy and common sense. It wasnt until the 4 night tbat the front desk offered us a new room. The breakfast very very limited and also they were remodeling the rooms on the second floor a couple rooms down from us the cobstrunction guys kept thrown things down and were so loud. We definitely do no recommend this hotel for a long stay. Try the one next door.
Close walk and friendly service
We stayed in this hotel and loved the close walk to Disneyland. Parking cost extra but it was fully advertised in our reservation and therefore not a surprise. It is a small property, so really I was glad to have someone else park in those small spots anyways. Rooms were clean and fairly updated. Breakfast was very basic, we mostly grabbed snacks for on the go anyways. Front desk employees and valet employees were all very friendly and helpful with anything you needed. They seemed genuinely interested in helping to make a good experience. We will stay here again!
Nice rooms and Walk to Disney
The location is to awesome. We walked back and forth to Disney a few times a day. A straight walk to the gate. The rooms were very nice and updated. We had a bunk beds for our pre-teens that are at least 5 feet 7 tall. They were pretty comfortable in them. The only complaint I had was that room keeping did not replace towels and toiletries as they should have. One day they took the covers off the kids bunk beds and didn't replace them. Don't expect much from breakfast. When they say continental that what you are getting on the light side in a very tiny room. They whole place is overall small, but you got Dennys & IHop right next door. They Valet park for you. Those guys are awesome. All staff we encountered were very friendly. If you don't mind a small location, this place will work because of the location to Disneyland. You get what you pay for.
We liked the closeness to Disneyland, but that's about it. The breakfast is poor and the room is tiny. Construction disrupted our walking routes and sent particles raining down upon our car. The staff was rude upon check in and check out. We should've stayed next door!
Good value but bad breakfast
Good: Very close to Disneyland, clean room, comfortable beds Bad: Nothing but prepared sugary foods and coffee with powdered creamer for breakfast, so buying breakfast was an additional unexpected expense. Also there was an unexpected cost of $9 per night pus tax for parking. Room was VERY small for 4 full grown people to live in for a week. Won't say there again.
Location Location Location
Not a great hotel but Closer to the park than Disneyland Hotel. Room ok smelled like cigarettes, Pool ok enough to get wet, Breakfast sub standard.... but super close to the gate.
Great hotel with easy quick access to the Disneyland Parks. Loved the bunk-bed option, though if you have taller children like I do, they may not exactly fit without having their feet hand off the end! :) The only thing I would rate them low on was the amount of noise the maid service carts make when they roll along outside your window (and this seemed to happen at all hours of the day and night). Parking is tight and you might have to wait for valet to move a car so you can get yours out, but it was great for our short trip to Disneyland.
Was not very pleased with the comfort of the beds at the Del Sol Inn. My family has a hard time sleeping so to say the least, we probably won't be staying there again. But my experience with Getaway Today has always been very good. Thank you.
This is a small motel with not much to offer. They had pretty nice rooms with bunkbeds that the kids loved. The walk to Disney was close so that was nice. They had a free breakfast, but be aware that the breakfast room is VERY small. Next time I'd choose someplace with more to offer.