See Ya Later Alligator Book Readings
Chuck Smith is not only the owner of Get Away Today but also a local author of the children's books, The Make-Believe Zoo and See Ya Later Alligator.
He travels from school to school within Ogden, Davis, and Weber school districts to share these fun stories and friendly illustrations with the kids. During each school visit, he engages the children by projecting captivating images of his books' illustrations on a screen as he reads. Not only is it a fun story time for the children, but he also donates a book to each child, along with several more to the school's library to enjoy! To conclude each book reading, he brings a wooden alligator for each of the children to touch on their way out of the room, sending them off with a true, "See ya later alligator" farewell.
Chuck's first book See Ya Later Alligator, was inspired by his first granddaughter who never liked when her grandparents said good-bye. It was written to create an exciting twist on saying good-bye between grandparents and their grandchildren. The watercolor illustrations in See Ya Later Alligator were painted by the talented Utah illustrator Heather Theurer, which really bring the book to life.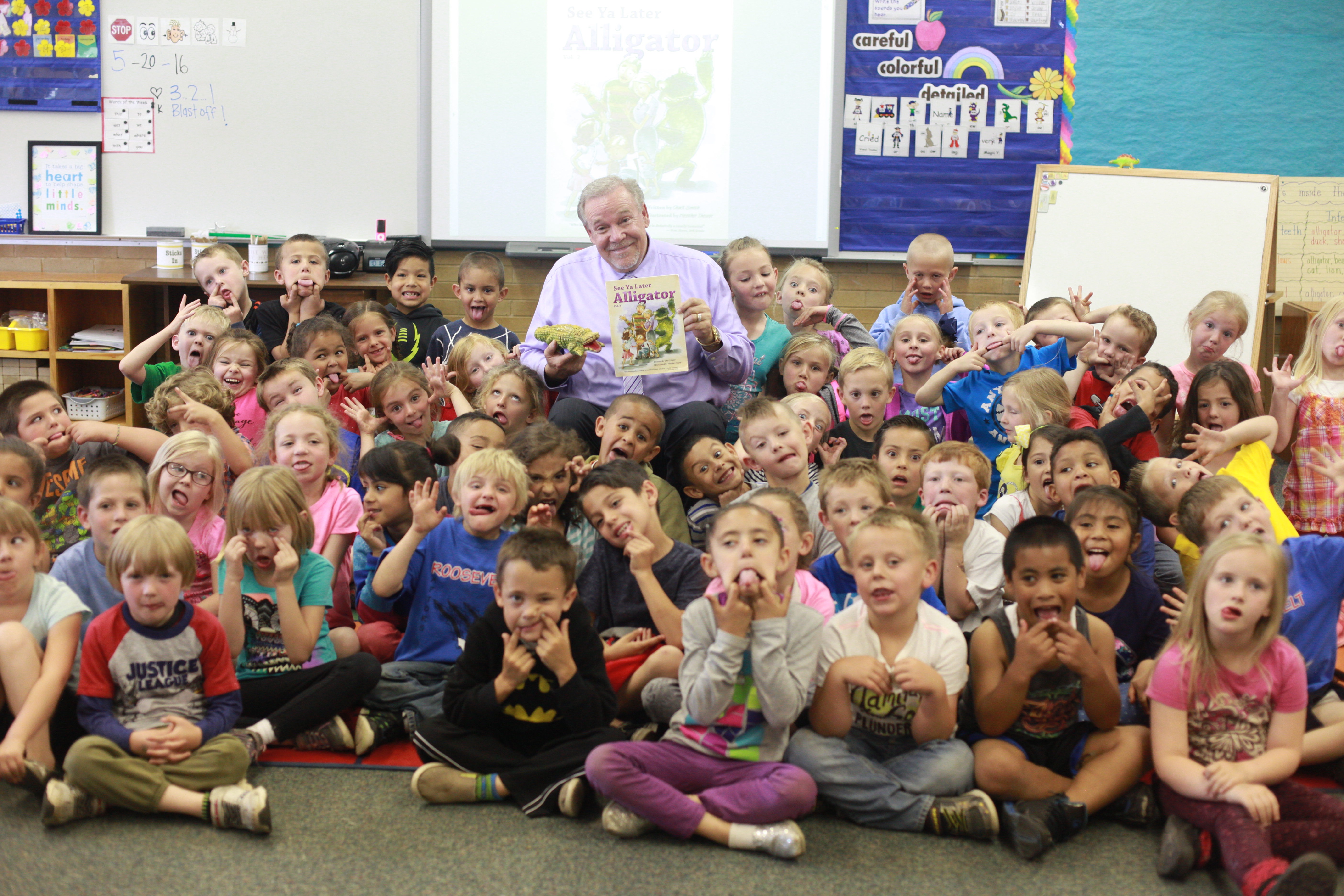 For more information, illustration previews, and to order a book, go to www.seeyalaterbooks.com or call 801-479-1313.