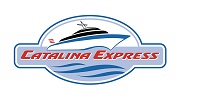 Catalina Express - Round Trip Boat Transportation from Dana Point
With our Catalina Express tickets with transportation from Dana Point, you'll be able to discover Southern California like never before. Get whisked away to Catalina Island and the beautiful city of Avalon, a Mediterranean-esque town just 22 miles off the coastline of Cal...More
With our Catalina Express tickets with transportation from Dana Point, you'll be able to discover Southern California like never before. Get whisked away to Catalina Island and the beautiful city of Avalon, a Mediterranean-esque town just 22 miles off the coastline of California.
---
There are no tickets that match your current search criteria.
Details:
Individuals 12 and older are required to purchase an Adult ticket, while children (2-11) will need to purchase a Child ticket. Children under 2 will be charged $6.50 at the time of reservation directly with Catalina Express.
Inclusions:
Our Catalina Express tickets with transportation from Dana Point include round trip transportation from the Dana Point Terminal to Catalina Island. Please note that a reservation is required and must be made by calling 310-519-7971 x4 at least 72 hours in advance. Once the reservation has been made, Catalina Express will provide you with a booking number for your reference.
Redemption Instructions:
Your Catalina Express tickets will be delieverd to your email address provided at time of booking. Once you receive your tickets via email, you will then need to print off your voucher and present it with your Photo ID at the Dana Point Terminal.
Expert Tips:
Make sure to follow and like our social media channels for the most up-to-date information and travel tips for your next vacation!