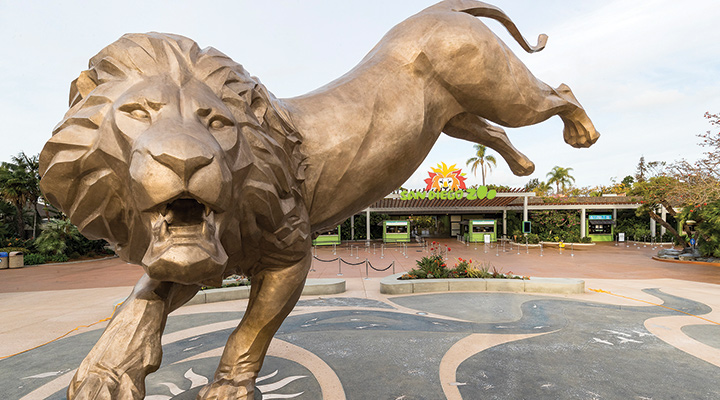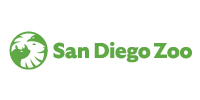 San Diego Zoo Tickets
Take your family to explore at the world-famous San Diego Zoo! Visit the Polar Bear Plunge, Elephant Mesa and the Gorilla Tropics. Monkey around at San Diego Zoo's newest and largest habitat Monkey Trails and Forest Tales, which covers more than three acres of Asian and A...More
Take your family to explore at the world-famous San Diego Zoo! Visit the Polar Bear Plunge, Elephant Mesa and the Gorilla Tropics. Monkey around at San Diego Zoo's newest and largest habitat Monkey Trails and Forest Tales, which covers more than three acres of Asian and African forests. Our 1-Day San Diego Zoo tickets will save you the most on your next San Diego vacation!
---
Details:
Adult tickets to the San Diego Zoo are required for anyone 12 years and older. Children ages 3-11 will need to purchase a Child ticket. Infants 2 and under will receive free park admission.
Inclusions:
Our 1-Day San Diego Zoo tickets include one day admission to the park, unlimited use of the Guided Bus Tour, Kangaroo Bus, Skyfari Aerial Tram, exhibits and shows. Please note that this ticket does not include access to separate ticketed events, attractions and additional add-ons. Get Away Today is not responsible for any park closures due to weather or any outside circumstance.
Redemption Instructions:
To redeem your 1-Day San Diego Zoo tickets, you will need to bring your ticket voucher and valid photo ID to any ticket booth. Your ticket voucher will be sent to the e-mail address provided at time of booking. Please verify all of your information to ensure its veracity before submitting your ticket order.
Expert Tips:
In honor of the San Diego Zoo's founding, each October (1-31) children ages 3-11 receive free park admission when accompanied by an adult! *
For even more insider tips, vacation ideas and crafts, visit our blog Packed with Fun. Plus, be sure to follow our Instagram and Facebook pages for weekly giveaways and the most up-to-date information!
Disclaimer:
*PLEASE BE AWARE THAT THE ZOO'S GUIDED BUS TOUR IS NOT INCLUDED WITH KIDS FREE ENTRANCE AND MUST BE PURCHASED SEPARATELY AT THE ZOO.