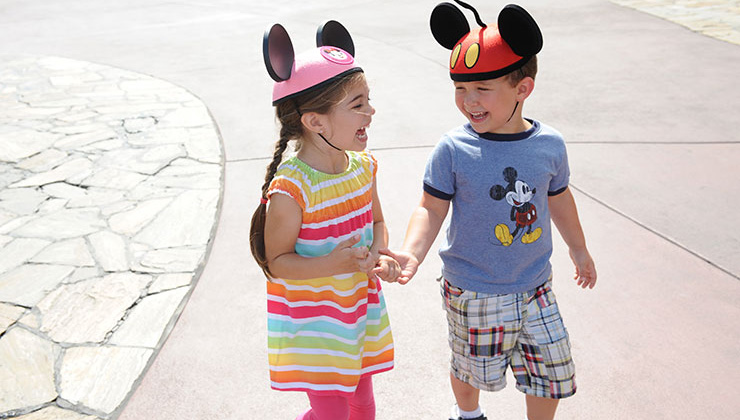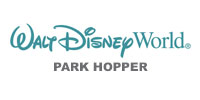 7-Day
Walt Disney World

® Resort

Park Hopper

®

Make the most of your WALT DISNEY WORLD® RESORT vacation with 7 full days of fun at the Magic Kingdom®, Epcot®, Disney's Hollywood Studios and Disney's Animal Kingdom. With so much to see and do at four major theme parks, Disney Springs®, the incredible dining, shopping ...More

Make the most of your WALT DISNEY WORLD® RESORT vacation with 7 full days of fun at the Magic Kingdom®, Epcot®, Disney's Hollywood Studios and Disney's Animal Kingdom. With so much to see and do at four major theme parks, Disney Springs®, the incredible dining, shopping and entertainment district, and so much more, you'll be glad you have enough time to explore it all
---
Reservation Required for Park Entry
To enter a theme park, you will need a park reservation and valid admission for that park—for each day you'd like to visit.
Before You Make a Purchase
Please check to see if your desired date and theme park is currently available before purchasing your ticket or vacation package. Keep your reservation date preference in mind when selecting your ticket or package.
After You Make a Purchase
Given the limited availability of park reservations, it is recommended that you make your theme park reservations immediately after purchasing your admission.
Parks with Available Reservations on Thu May 20, 2021
Disney's Hollywood Studios
Choose Your Travel Date:
Details:
Your ticket expires 10 days after the selected date when purchasing. Use your theme park days back-to-back for a full week, or spread it out over ten days for a more relaxing vacation. Adults and children 10 years and older require an adult ticket. Child tickets are available for kids ages 3-9. Children under 3 don't need a ticket.
Inclusions:
Your ticket includes regular theme park admission to the
Magic Kingdom
®,
Epcot
®, Disney's Hollywood Studios and Disney's Animal Kingdom for seven days. Your ticket includes the flexibility of visiting multiple parks on the same day without using multiple days on your ticket. Your ticket also includes access to the Fastpass+ system that allows you to make advance reservations for select attractions and entertainment. You'll also have access to all of the transportation options within the
Walt Disney World
® Resort to easily travel between the theme parks,
Disney Springs
®, hotels and beyond.
Please note that Walt Disney World Base Tickets are non-refundable and cannot be changed or altered after they have been purchased. Your 7-Day Park Hopper® Ticket is date sensitive and must be used within the redemption window. The redemption window for your 7-Day Park Hopper® Ticket is 10 days starting from the date selected and must be used in its entirety within that time frame.
If you are staying on-property at a Walt Disney World® Resort Hotel, your redemption window will extend based on how many nights you are staying on property. Please be aware that you must link your Walt Disney World Base Tickets to your hotel reservation in order for your redemption window to be extended.
Redemption Instructions:
You'll receive two emails after you've completed your purchase. You'll receive a separate voucher that you'll use to pick up your tickets once at
Walt Disney World
®. You'll also receive a ticket confirmation email which will allow you to begin using the MyMagic+ program. Vouchers and confirmation emails may take up to 48 hours from purchase to be received. Bring your photo ID to pick up your tickets at your choice of
Magic Kingdom
®,
Epcot
®, Disney's Hollywood Studios or Disney's Animal Kingdom. Tickets cannot be refunded or changed once purchase is complete.
Expert Tips:
Take some time before your trip to decide which parks you want to hit first. Plan on spending at least one full day in each park. Go ahead and make your Fastpass+ reservations for what you really want to do first. Then, realize if you decide after spending time in each park you want to change things up, do it!
Schedule in some downtime. With so much to do at the four major theme parks, you'll be glad you have seven full days to do it all. But, seven days of going non-stop is a lot. Either add on an extra day or two for relaxing, or at least schedule in some time to hang out at your hotel. This is especially important if you are traveling with kids who need naps!
In addition to using the Fastpass+ system, take advantage of other time saving queue options like the Single Rider option or the Rider Switch when appropriate. The Single Rider works well if you have older children or adults who don't mind riding in a separate row or car. Child Swap is the best way for everyone to ride if you have kids in strollers or who don't make height requirements on certain rides.
Get more of our best tips by following us on Facebook or visiting our blog, packedwithfun.com.
Disclaimer:
TICKETS ARE NON-REFUNDABLE/NON-CHANGEABLE AFTER BOOKING. TICKETS MUST BE PURCHASED A MINIMUM OF 48 HOURS IN ADVANCE FOR PROPER PROCESSING.