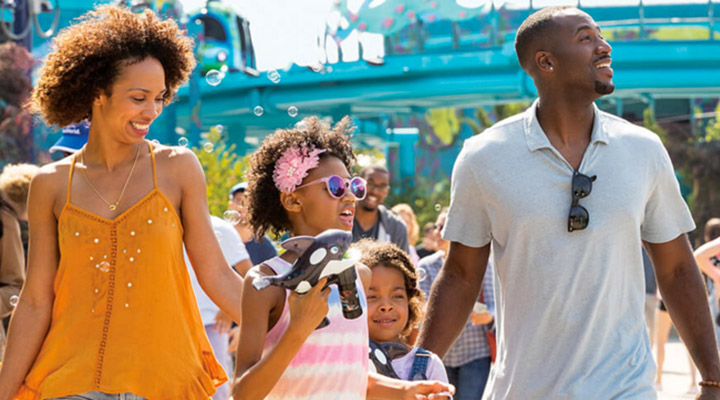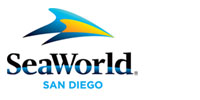 SeaWorld San Diego Single Day Ticket - Kids FREE
(Please note that the discount is applied at checkout.) One child ages 3-9 gets FREE admission to SeaWorld San Diego: for travel now - October 31, 2021 with each paid adult ticket. More
(Please note that the discount is applied at checkout.) One child ages 3-9 gets FREE admission to SeaWorld San Diego: for travel now - October 31, 2021 with each paid adult ticket.
---
Details:
Individuals 10 years and older will be required to purchase an Adult ticket, while children ages 3-9 will be required to have a Child ticket. Please note that children ages 3-9 will receive FREE admission for travel now - October 31, 2021 with each paying adult ticket. Infants 2 and younger will receive free admission into SeaWorld San Diego.
Inclusions:
Your SeaWorld San Diego Kids Free Offer ticket includes admission to SeaWorld San Diego.
Redemption Instructions:
Enjoy one visit at SeaWorld San Diego.
Expert Tips:
Be sure to visit our blog, Packed with Fun for even more tips and tricks for your next San Diego vacation.
Disclaimer:
Parking, taxes and service fees not included with price. Products, prices, hours and services are subject to change or cancellation without notice. Prices are listed are per person. Ticket may not be copied, transferred, resold or refunded and is only valid for the person listed on the ticket. Not redeemable for cash. Void if altered. Not replaceable if lost, stolen, destroyed or unused. SHARING IS PROHIBITED. Misuse will result in loss of dining privileges. Participating restaurant operating hours/menus vary and are subject to change without notice. Some food and beverage exclusions apply. Not valid for alcoholic beverages. Additional items must be purchased separately. May not be used with other food discounts. Remains the property of SeaWorld Parks & Entertainment. Will be confiscated or revoked without restitution for misuse. Your visit to SeaWorld helps support animal rescue efforts, with over 37,000 and counting.