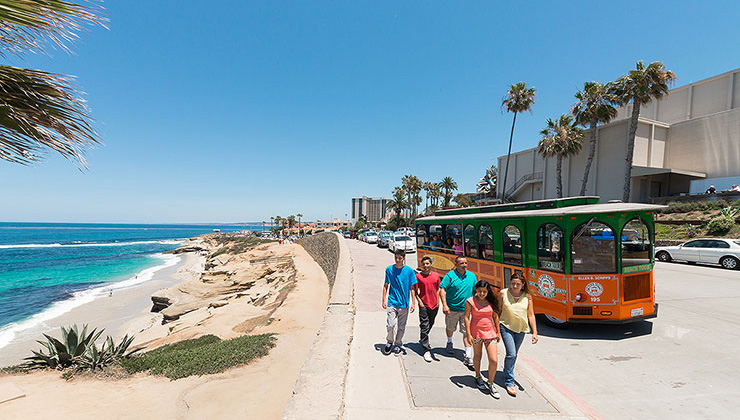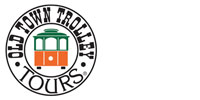 Old Town Trolley - San Diego Seals Tour
Looking for a unique way to spend your day in San Diego? Look no further! Old Town Trolley Tours presents the San Diego SEAL Tour. This tour lets guests enjoy both the land and the sea in this amphibious adventure. Here, you'll be able to drive through the beautiful stree...More
Looking for a unique way to spend your day in San Diego? Look no further! Old Town Trolley Tours presents the San Diego SEAL Tour. This tour lets guests enjoy both the land and the sea in this amphibious adventure. Here, you'll be able to drive through the beautiful streets of San Diego before making a splash in the waters of Mission Bay, home to the California Sea Lion. Explore the rich history and incredible wonders of San Diego during this unique tour.
---
Details:
Adults 13 and older will require an adult ticket and children ages 4-12 will be required to have a Child ticket for the San Diego SEAL Tour. Infants are $10 each and are payable to Old Town Trolley Tours directly. Reservations are required for all Old Town Trolley Tours. To make a reservation, call 619-684-6968 at least 72 hours in advance. Guests must arrive at least 30 minutes prior to departure or their ticket may be forfeited. Seats are based on a first come, first serve basis. San Diego SEAL Tour services are closed on Thanksgiving and Christmas Day.
Inclusions:
This 90-minute tour departs from Seaport Village and Embarcadero. The SEAL Tour spends about 30 minutes on land and 60 minutes on San Diego Bay. During the tour, you'll wind your way through the streets of San Diego before cruising into the waters of Mission Bay and the San Diego Bay in Hydra-Terras. Throughout the tour, you'll learn about the history of San Diego as you explore different destinations. Each Hydra-Terra is driven by experienced captains who are Coast Guard approved.
Redemption Instructions:
The San Diego SEAL Tour voucher will be sent to the e-mail address provided at time of booking. Please be aware that this voucher is your ticket and MUST be presented at the time of your reservation. If you need to cancel or re-schedule your Old Town Trolley reservation, please call 619-684-9698 at least 24 hours in advance.
Expert Tips:
Visit the official blog of Get Away Today, Packed with Fun, for all of your San Diego vacation needs. Plus, make sure to follow us on Instagram and Facebook for the most up-to-date information and weekly giveaways!