eaWorld San Diego is an incredible park for visitors of all ages. Between the shows, attractions and exhibits, there is no other park that combines so much education and entertainment. On our most recent visit to the SeaWorld, we took our toddler and baby. It was a whole new experience and we explored areas of the park we've never visited before. I put together this fun list of 10 things to do at SeaWorld with a toddler to help families with little tykes plan their San Diego vacation:
1. Explorer's Reef - As soon as you enter the main gates of SeaWorld, you know you're somewhere special. The tide pools are full of feeder fish, sharks, hermit crabs, and other creatures that allow your toddler to step right up and dive right into a day of fun at SeaWorld.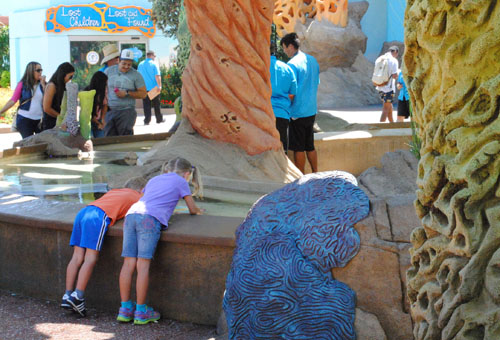 2. Bay of Play rides - The Sesame Street Bay of Play is definitely a place you'll want to stay for a while with your toddler. There are three main rides; Abby's Sea Star Spin, Elmo's Flying Fish, and Oscar's Rocking Eel. Babies in arms aren't allowed on the rides, but there aren't height requirements as long as your toddler rides with an adult. It's perfect for toddlers.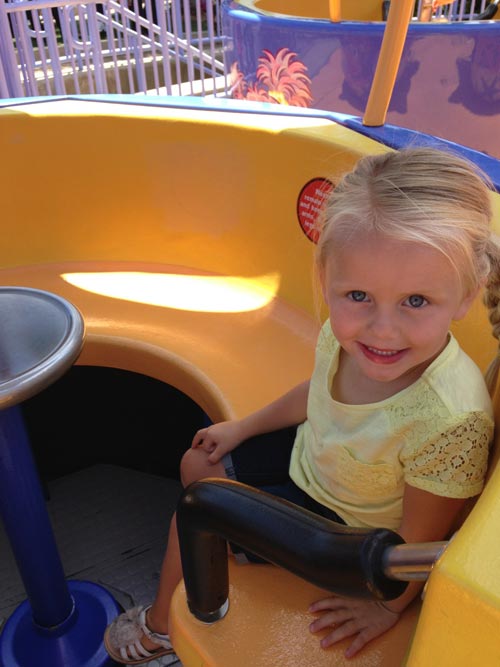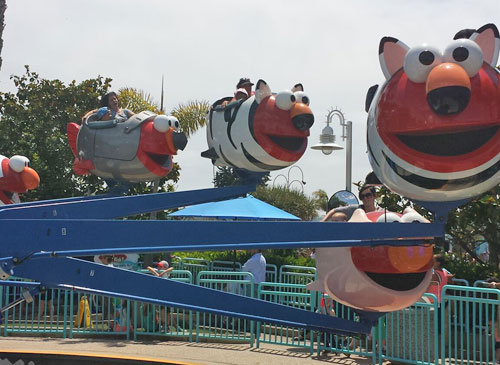 3. Bay of Play play area - In addition to the three attractions, there are play areas created just for tiny tots. The Bay of Play has a huge shaded area for smaller kids to bounce, stack and play, all while staying out of the sun. Toddlers also have a water splash area perfect to cool off in on a warm summer day.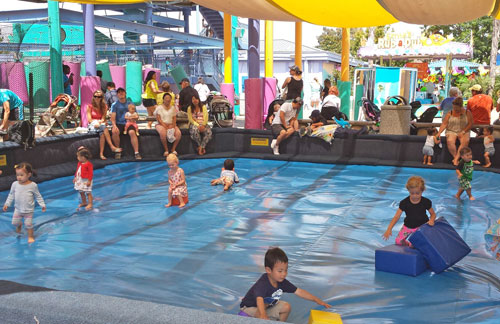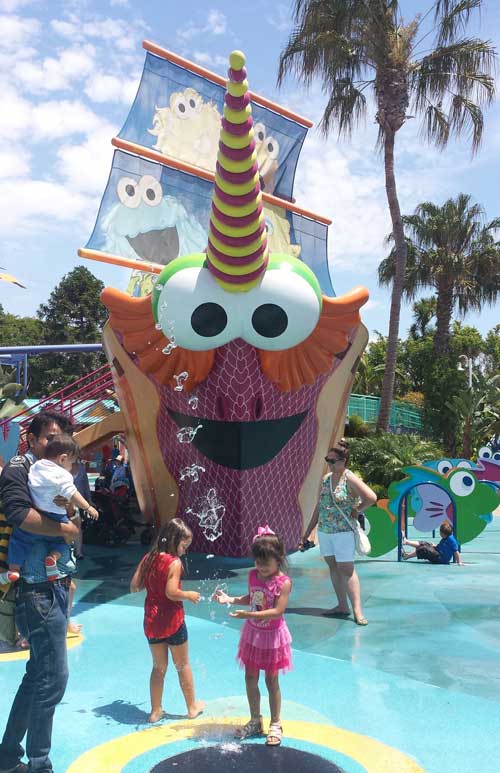 4. Meet the Sesame Street characters - This is my last recommendation located in the Bay of Play, but it is a must for any Sesame Street fan. Meeting Elmo made my toddler's trip to SeaWorld. Two characters are present most times throughout the day, and Elmo is always one of them. We also got to meet Cookie Monster and Abby Cadabby.
5. Pet's Rule - This show is one of SeaWorld's best kept secrets. It's funny, and since the stars are cats, dogs, a pig, an emu, and other animals, you never know what's really going to happen. Plus, all of the animals that are in the show are rescues, which makes it extra special.
6. Dine with Shamu - This is currently one of the best ways to get up-close-and-personal to the pod of orcas at SeaWorld. A delicious lunch buffet is served and they have a wide variety of toddler approved items like chicken nuggets, corn dogs, and mac-n-cheese. We all loved the chocolate dipped shortbread cookies. If you what to experience Dine with Shamu, you'll have to hurry. This is the last summer you'll be able to make a reservation, because it will be closing to make way for the
Blue World Project
, the giant killer whale expansion. (Read more about the
Blue World Project here
.)

7. Turtle Reef - This aquarium is a perfect place for toddlers, because there are lots of sea turtles and the glass goes all the way from floor to ceiling. There's also an interactive area where kids can track actual sea turtles in the wild.

8. Sea Lions LIVE/ Sea Lions TONITE - These two shows are clever enough for adults, and toddlers find it hilarious as well. Clyde and Seamore are SeaWorld's resident sea lions are laugh out loud funny. My two-year-old was enthralled at Sea Lions TONITE, a hysterical show only available during Summer Nights at SeaWorld. This is one show you'll want to arrive early to, because the pre-show is almost as entertaining as the show!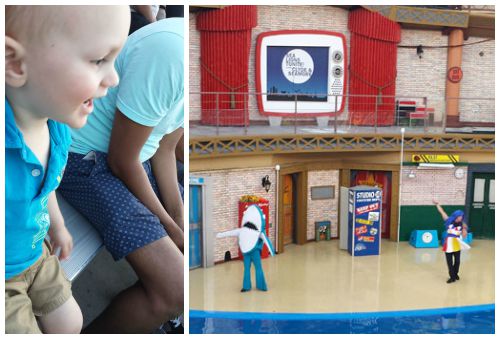 9. The Wild Arctic - The Wild Arctic exhibit houses polar bears, walruses and beluga whales. Toddlers can explore an interactive ice cave. As a word of caution, you can enter the Wild Arctic exhibit through a ride. There are two versions of the ride, and one is quite intense with a motion simulator and a 42" height requirement. The other is a non-motion version, but if you want to play it safe with younger kids, you can by-pass the attraction all together and head straight to the exhibit.
10. Killer Whales: Up Close - This is my favorite Shamu show, and since it's the first one of the day, your toddler is most likely to be fresh and really get into it. The show answers all of your questions about the killer whales at SeaWorld and in the wild.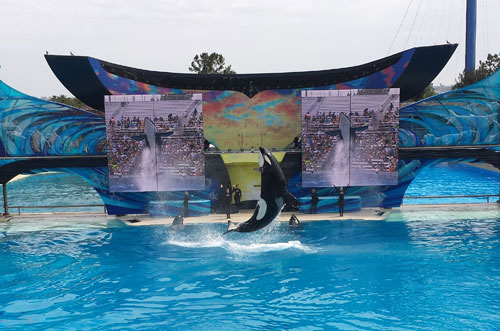 There are so many other incredible things to do and ways to enjoy SeaWorld with your toddler. SeaWorld also has a line-up of seasonal activities nearly year-round. Whether you're visiting during summer nights, Halloween time, the holidays, or any time in between, SeaWorld is the perfect addition to your San Diego vacation. Choose from our selection of SeaWorld tickets, and be sure to combine them with one of our San Diego hotels for the best value on your vacation. Book your San Diego vacation package online or call our vacation experts at 855-GET-AWAY.
Check out these other articles: