SeaWorld is one of my favorite parks. They have the perfect blend of fun and education, not to mention, they do so much good with their rescue program. You can learn more about SeaWorld and their efforts at SeaWorldCares.com. Summer is extra special with SeaWorld's Summer Nights complete withseasonal entertainment and extended hours so you can do it all. If you are headed to SeaWorld San Diego this summer (and yes, you should be), here are 10 things you don't want to miss at SeaWorld:

1. Explorer's Reef. If you haven't been to SeaWorld San Diego for a while, you are in for a treat. The entire entrance makes you feel like you've been transported under the sea. You'll walk under a coral reef and get the experience to interact with cleaner fish, crabs, sharks and other fishes. It's a fantastic way to start your day.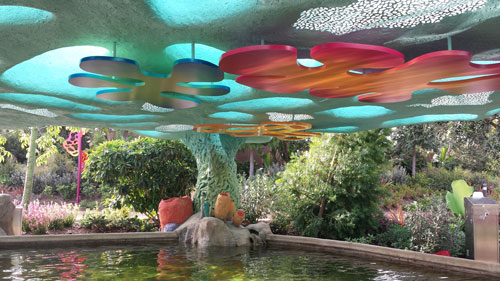 2. Journey to Atlantis. This is part roller coaster, part water ride, part aquarium, and it. is. awesome. I really love everything about this ride, including the fact that you can see it towering over the park before you even exit the freeway on the way to SeaWorld. As an added bonus, it is a great way to cool off on a summer day.

3. Shipwreck Rapids. Another great way to cool off is at Shipwreck Rapids, a giant circular tube raft ride. It is impossible to ride this and not get soaked. If you need to dry off in a hurry, there are ginormous industrial dryers that you can dry off in for a small fee.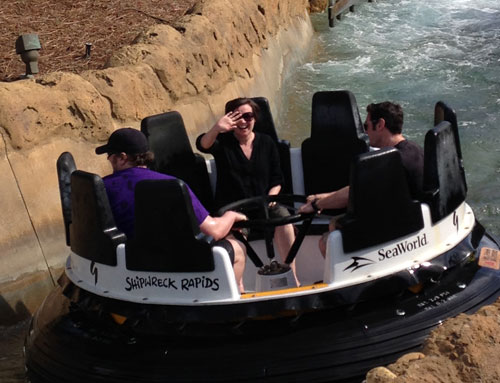 4. Forbidden Reef. If you need to escape the sun, the Forbidden Reef is a very "cool" place to do it. You can view all kinds of sharks from above before going into an underwater tube where you'll be surrounded by these foreboding sea creatures.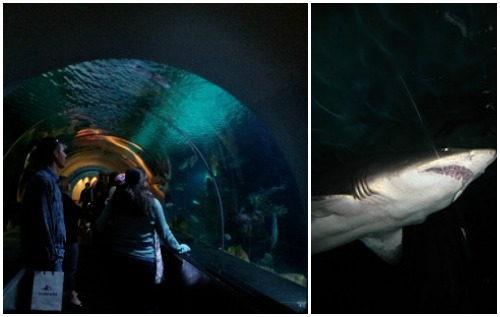 5. Aqua Del Mer. The magic and mystique of Cirque de Soliel comes to SeaWorld San Diego for the summer months only. This unique show features incredible acrobatics set against the backdrop of Mission Bay.

6. Dine with Shamu. There is no other dining experience like lunching on gourmet food just a few feet away from a pod of playful orcas. The food really is amazing, so much better than your standard buffet food, and being able to be so close to these magnificent creatures in a relaxed environment is incredible. Dine with Shamu can be purchased at SeaWorld, but it won't be around forever. Dine with Shamu will be closing to make way for Blue World Project, the new killer whale expansion coming to the park soon. This may be one of the last times you'll get to chance to Dine with Shamu and it is so worth it!



7. Sea Lions Tonite. If you like Sea Lions Live, you will love Sea Lions Tonite. I went in thinking it would be a little bit cheesy, but I was so surprised by how many times I was laughing out loud. It was zany enough that my two-year-old was enthralled and clever enough to keep adults laughing as well. This show is only available during the summer, and you'll want to get there early, because the pre-show is super entertaining.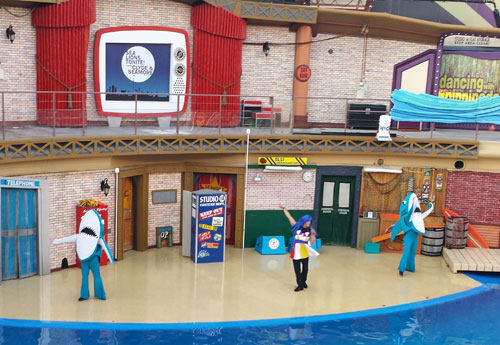 8. Wild Arctic. Another great place to cool off is the Wild Arctic which you can enter via a flight simulating adventure. Once you disembark, you'll find yourself in the cool temperatures of the arctic where you'll find cold loving polar bears, beluga whales and walruses.

9. Shamu's Celebration: Light Up the Night. The nighttime Shamu show has a completely different feel than the daytime show because it is a completely different show. It is full of glowing lights, fun music, and of course the stars of the show - SeaWorld's resident killer whales. You get a real feel for the fun that the whales have with their trainers and vice versa.

10. Watch the fireworks show over Mission Bay. I don't think there is a better way to end a summer night than with fireworks and their Celebrate the Wonder does not disappoint. The best way to see them is from Shamu Stadium, which works out especially well since they begin immediately following the nighttime Shamu show.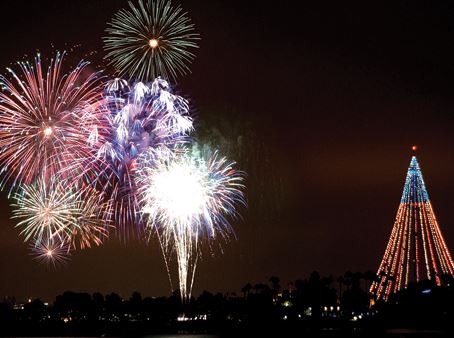 Image credit: SeaWorld

There are so many fun things to do at SeaWorld year-round, but summer is something special. This summer you can experience everything at your leisure with our 7-day length of stay ticket that comes included with our San Diego vacation packages. Check out all of our San Diego ticket specials to make the most of your vacation. Our San Diego packages can be booked online or over the phone at 855-GET-AWAY. You won't want to miss SeaWorld San Diego this summer!
Check out these other great San Diego articles: