Universal Studios Hollywood is always a blast. If you happen to visit during a hot day, don't worry. You can still have a ton of fun with our 10 ways to keep cool at Universal Studios Hollywood!
Summer is here and one of the hottest destinations in Southern California is Universal Studios Hollywood! With such incredible attractions, The Wizarding World of Harry Potter now open, and an all-new immersive Walking Dead attraction opening on July 4, you'll want to be there. With temps averaging the mid to high 80s, luckily it doesn't get unbearably hot. But, when it does get a little bit warmer, part of the summer fun is cooling off. Here are our favorite 10 ways to keep cool at Universal Studios this summer. Enjoy!
1. Frozen Butterbeer - This wasn't an option last summer, but it's definitely one you'll want to take advantage of this year. You can get Frozen Butterbeer from the cart in Hogsmeade, the Three Broomsticks restaurant or the Hog's Head pub. No matter where you get your Frozen Butterbeer, I recommend drinking it on the patio of The Three Broomsticks/Hog's Head. There are misters and of course, a breathtaking view of Hogwarts.
2. Jurassic Park - The Ride You know when you see people wearing ponchos getting on a ride, you're going to get wet. There really isn't a funner way to get soaked than when being chased by a T-Rex. Seriously. But, the ride recently finished a pretty major refurbishment, and in my opinion is better than ever.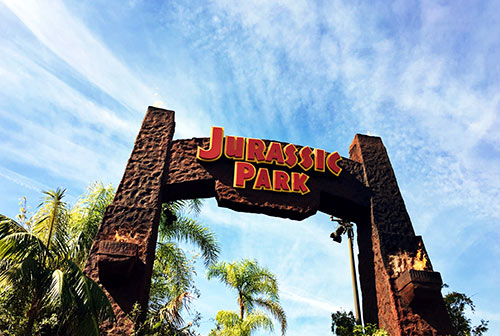 3. Super Silly Funland - This water play area is the perfect place for kids to cool off on a hot summer day. Bring swimsuits and take advantage of the change areas nearby. There are shaded non-water areas nearby too if you just want to hang in the shade.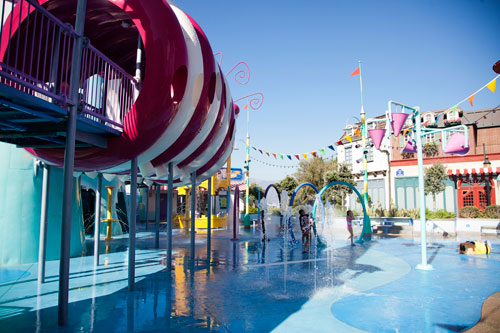 4. Transformers - The Ride - This is a great attraction for a hot summer day because the line for the attraction is indoors out of the sun, and the ride itself is so much fun and zooms you through a war zone in the middle of the city. It is definitely a rush.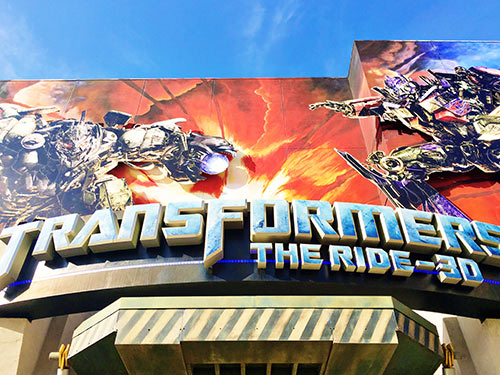 5. Studio Tour - You can't go to Universal Studios Hollywood and NOT do the Studio Tour. It's incredible to see where your favorite films and shows are actually made. Plus, during the summer the line has misters, and once you get on the tram, you're directly shaded from the sun and have a nice breeze blowing. Plus, the tour includes a few enclosed buildings that are on the cooler side.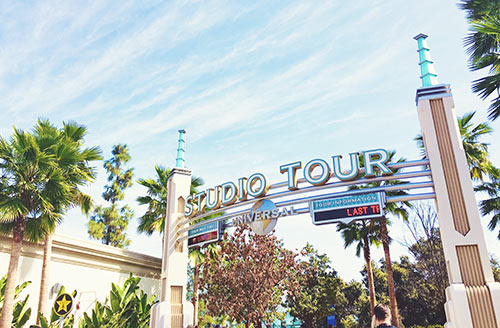 6. Despicable Me: Minion Mayhem - This attraction is perfect for a summer day because the queue is indoors and the attraction is also in a large air conditioned theater. Not to mention, the attraction itself is absolutely adorable.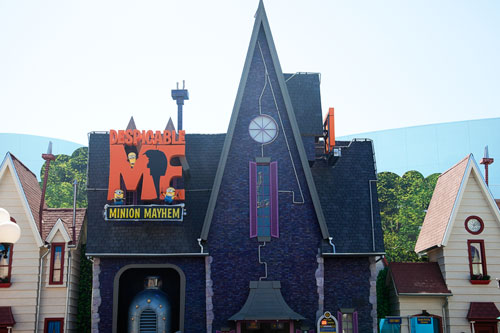 7. Revenge of the Mummy - This is another great attraction that has most of the line indoors, and maybe it's because you're stepping into an ancient tomb, but it is well air conditioned.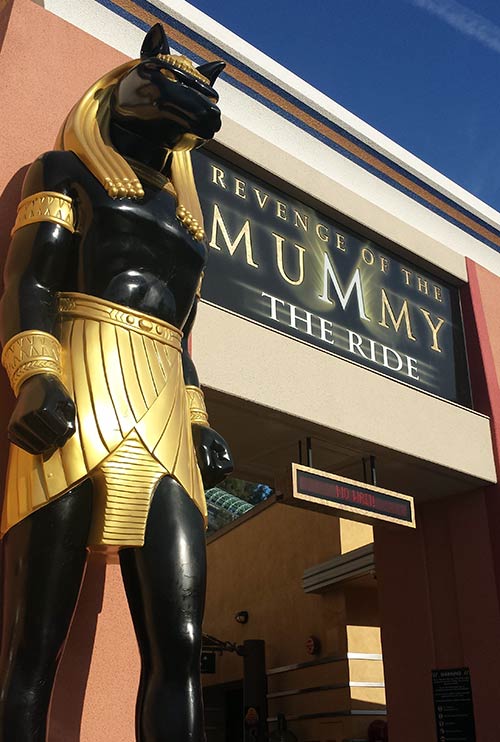 8. Freeze Ray Smoothie - If you're hanging out over by Despicable Me, I highly recommend making a stop at the Despicable Delights counter. Here you'll find all sorts of tasty treats, but one of the best values, and the most delicious is the Freeze Ray Smoothie. It is large enough to share and is kind of like a banana and mango Dole whip float. It is refreshing AND comes with a color changing straw. How cool is that?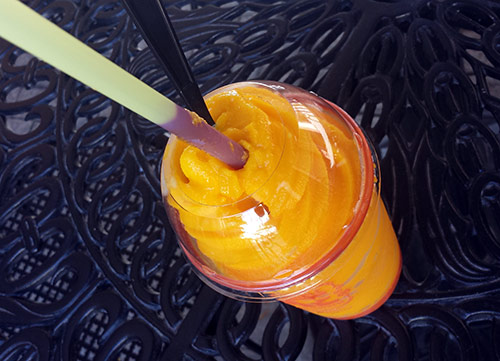 9. Buzz Cola - Springfield is the only place you can find this Simpsons inspired soft drink. It has a nice cola flavor with just the right amount of bubbles and a hint of cherry. Grab one as an afternoon pick-me-up or with your lunch.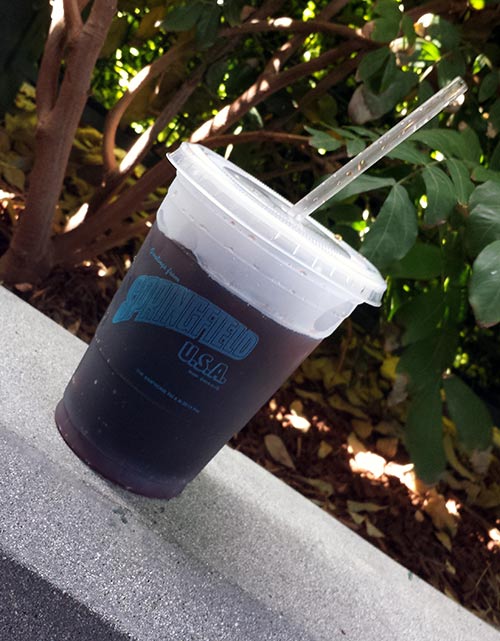 10. Shrek-4D - Cool off indoors in a comfortable air conditioned theater with your favorite ogre. Also, you may get a little splash or two. UPDATE AUG 28, 2017: The Shrek-4D theater closed on August 13, 2017. Construction has begun to transform it into the DreamWorks Animation Theatre which will reopen and feature characters from Kung Fu Panda in 2018.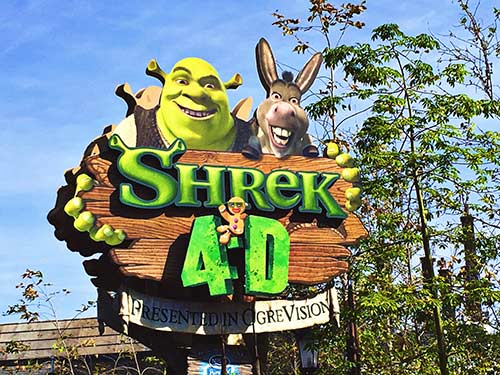 I hope this gets you excited for your trip to Universal Studios Hollywood this summer! You can save up to $20 per ticket when you purchase your tickets with Get Away Today. Plus, you can print your tickets right from home and go straight to the gate! We recommend making Anaheim your home base for your Southern California vacation where you'll have the most availability, affordable hotel choices and all just about an hour's drive to Universal Studios Hollywood. Book online or call our agents at 855-GET-AWAY.

Check out these other great articles: