There's nothing better than a vacation full of sun, sand and fun. If you're planning a San Diego 2018 vacation, check out our guide of 18 things you have to try this year!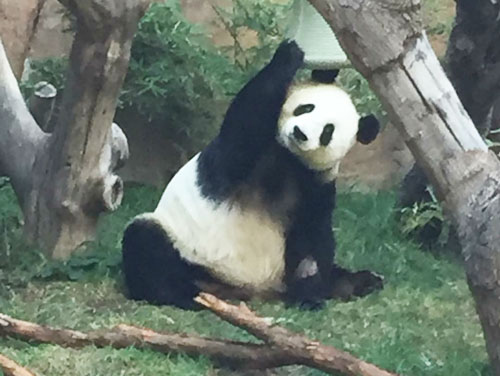 San Diego is a becoming one of the most popular vacation spot for families, couples and friends alike. Not only is it a great add-on to your Disneyland vacation, but you can plan an entire vacation around all there is to see and do in the sunny county. To make sure you don't miss any of the fun, we've put together 18 things you need to try during your San Diego 2018 vacation. Check it out below and let us know if there are any other events you'd suggest in the comments!
18 Things to Try in San Diego 2018
1. Celebrate Africa and all the wildlife at the San Diego Zoo. The San Diego Zoo's new Africa Rocks exhibit just finished construction late last year. You can see eveyrthing from a Leopard Shark and Ring-Tailed Lemur to a Honey Badger and Hamadryas Baboon in the new area. That doesn't even include all the animals and habitats that take up the 100 acres that the zoo resides on. The San Diego Zoo just welcomed a new Okapi calf, too - something that is definitely worth celebrating considering how close to extinction this animal is. Get your discount San Diego Zoo tickets here.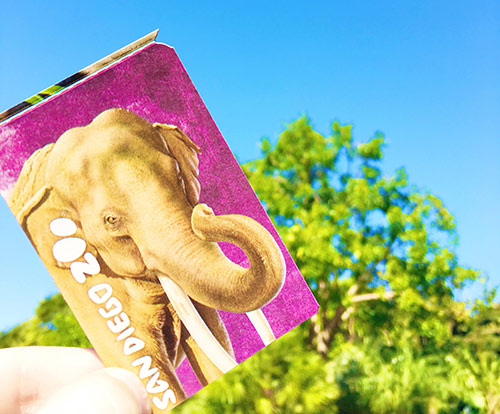 2. Set sail on the Seven Seas and enjoy cuisine from around the world during SeaWorld San Diego's Seven Seas Food Festival. The fan-favorite event begins March 17th and runs through April 15th. New for 2018, the event will focus on daring flavors and feature dishes made from some of the most exotic ingredients found in the world. It's the perfect time to visit SeaWorld San Diego and all it has to offer!
3. Stay in a castle - well, maybe not a real castle, but a LEGO castle! LEGOLAND's new Castle Hotel opens on April 27th, and it looks amazing. The entire hotel will resemble a fortress from medieval times, with themed rooms for every knight, princess and wizard. The hotel will offer many of the same amenities as the LEGOLAND Hotel, inlcuding early access to LEGOLAND. We're ready to don our armor and head to the LEGOLAND Castle Hotel!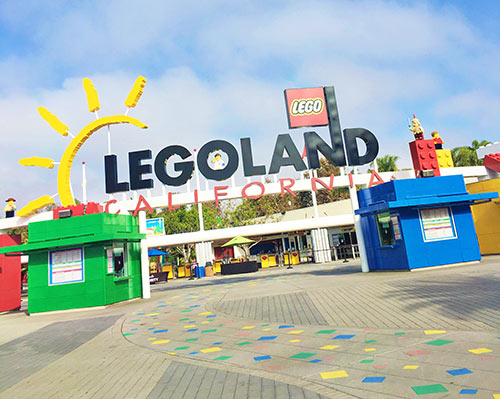 4. Sail the San Diego Bay with Flagship Cruises. There's nothing quite like feeling the wind in your hair as you sail across the ocean! Experience that in a whole new way with Flagship Cruises. You can choose to take a thrill ride on the Patriot Jet Boat or learning abot the rich history on either the one or two hour tour of the harbor. No matter which you choose to experience, we know you'll have a great time. Especially because you can save on your Flagship Cruise tickets here.
5. Get wild at San Diego Zoo Safari Park! Looking to include adventure in your San Diego 2018 vacation? You won't want to miss everything the Safari Park has to offer, from cheetah races to tram rides and more. The park is also opening an entirely new exhibit focused on the wildlife of Australia in summer 2018. Named Walkabout Australia, the new area will allow guests to walk among kangaroos, wombats and more. It's definitely an exciting stop for our San Diego 2018 trip! You can purchase discount San Diego Zoo Safari Park tickets here.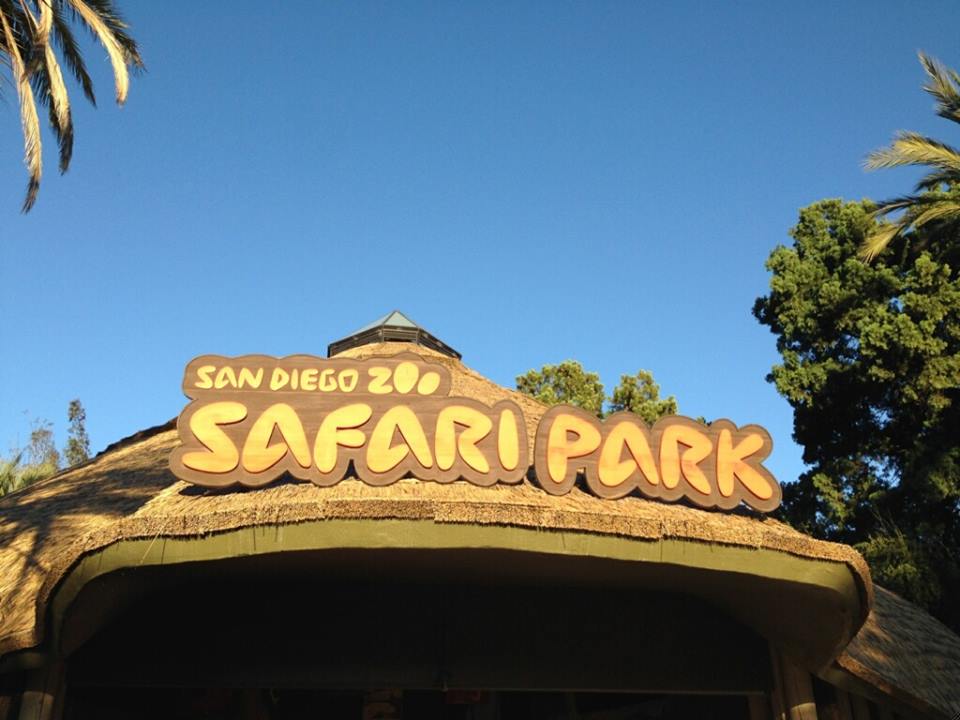 6. Looking for fun in the sun on your San Diego 2018 vacation? Visit one of over 100 beaches found in San Diego County. The destination boasts a coastline that runs from the border of Mexico all the way to Orange County. With miles and miles of warm sand, you could spend an entire week just trying out different beaches. Top picks include Mission Beach, La Jolla Shores, Blacks Beach, Pacific Beach, Ocean Beach and so many more.
7. Try out the brand-new Electric Eel roller coaster at SeaWorld San Diego. The coaster is set to open in summer of 2018 and will be the tallest and faster roller coaster found in California parks. Get ready to be EELectrified when you visit SeaWorld during your San Diego 2018 vacation! To save on the experience, check out our discount SeaWorld San Diego tickets here.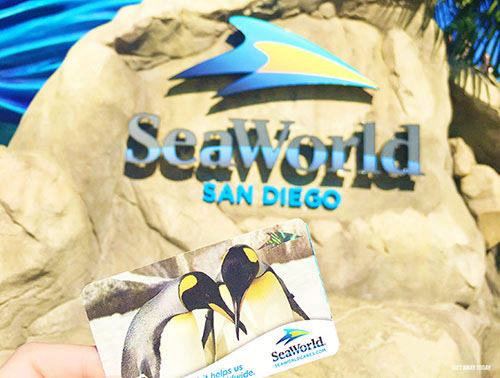 8. Submerge yourself with creatures of the deep at the brand-new LEGO City Deep Sea Adventure submarine ride. The voyage is set to open this summer nad is something any LEGO lover won't want to miss on their San Diego 2018 trip. Families will enjoy a thrilling hunt for treasure on a real submarine, including encounters with stingrays, sharks and more. Prepare yourself for the excursion by booking our discount LEGOLAND tickets now!
9. Captain your own ship when you try Speed Boat Adventures during your San Diego 2018 vacation. The San Diego Harbor Tour includes more than just a witty take on the history of the harbor. In fact, you'll be driving the speed boat for the entirety of the tour! It's an exciting adventure that's perfect for the whole family. Pro tip: if you have little ones or think you may be prone to sea sickness, take the early morning tour to avoid choppier waters. Save on your adventure with our discount Speed Boat Adventure tickets here.
10. Want to experience the excitement of being at sea without actually going out on the ocean? Try a self-guided tour of the USS Midway Museum. Guests of all ages enjoy this historical tour that includes admission on the USS Midway, an old aircraft carrier. It's the perfect mix of educational and fun, making it a don't miss attraction for your San Diego 2018 vacation.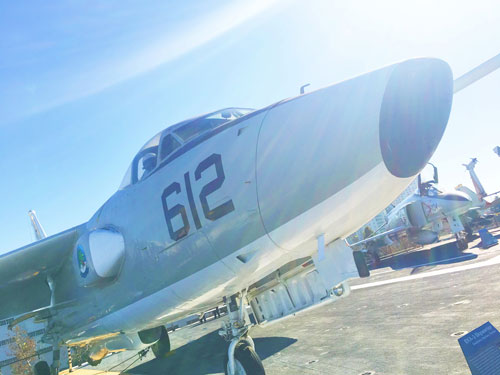 11. Explore the world at Balboa Park. The gigantic park includes lush gardens, playgrounds, museums, a few attractions, places to enjoy delicious food and more. It's the perfect educational experience that's still fun, making it a great stop for your San Diego 2018 vacation. To buy tickets and explore all the park has to offer, click here.
12. Visit a National Park. Did you know that San Diego is home to four National Parks, Reserves and Monuments? You can find Cabrillo National Monument, Joshua Tree National Park, Channel Islands National Park and Mojave National Preserve in San Diego. Whether you decide to visit just one or all four, we definitely recommend adding this stop to your San Diego 2018 itinerary.
13. Listen to some great tunes. San Diego is known for the great music festivals held throughout the county. No matter when you're visiting, there's a big chance you'll be able to find a concert or two. We suggest staying at Humphrey's Half Moon & Suites, home to Humphrey's Concerts by the Bay, if you love music. You can view their schedule online and plan your stay around who's playing. Just imagine being only steps from the music at all times!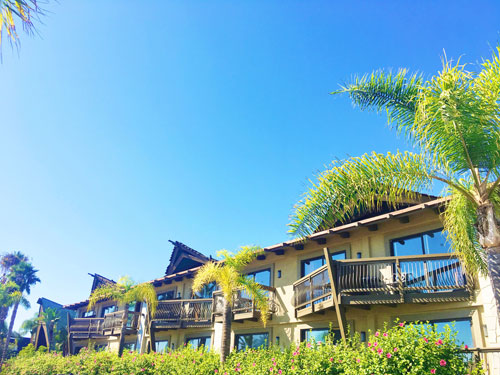 14. Take a tour of Old Town. Old Town, San Diego preserves the events of years past and offers shopping, food and more for guests. To make the most of your visit, try one of the Old Town Trolley Tours. With options for visiting Mission Beach, La Jolla, Seaport Village, Coronado and more, it's the perfect way to see as much as you can of the beautiful county. For more information and pricing, view our Old Town Trolley Tours page.
15.Looking for something unique to do on your San Diego 2018 vacation? Visit during October 18th - 21st for the chance to watch the USA Ultimate Frisbee National Championships. Not many people realize how competitive the sport is, or how much fun the championship events are! To find out more about this unique event, click here.
16. Save a bunch during Kids Free in October. Every year, San Diego celebrates their heritage by offering free admission to kids visiting their museums in the month of October. Many of the amusement parks in San Diego (including SeaWorld, San Diego Zoo, LEGOLAND and more) also offer the promotion, making October a great month for your San Diego 2018 vacation. Make sure to check back for more details as we get closer to October!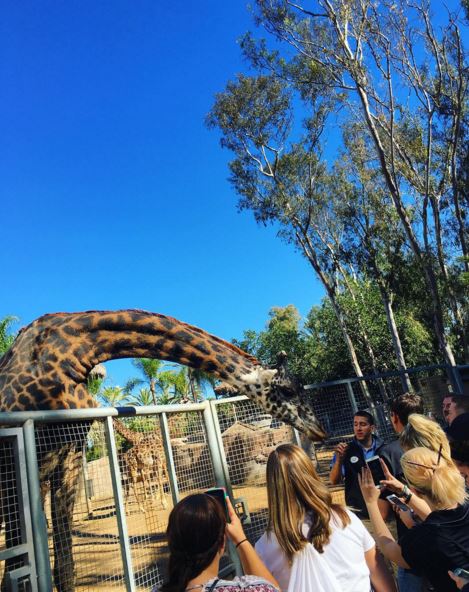 17. Eat, dance and celebrate! San Diego is full of festivals year round. Whether you're a foodie, dance enthusiast or someone just looking to have fun, you'll find a festival to attend in San Diego. Favorites include some of the food festivals held each fall as well as the dance and cultural festivals found in the summer. For a complete list of San Diego 2018 events, click here.
18. Frolic in holiday festivities. As soon as November hits, many of the museums, amusement parks and even towns in San Diego begin to prepare for the holidays. If you love all things Christmas, but can't stand the cold, November and December are perfect times to visit San Diego in 2018. You can visit SeaWorld's Christmas Celebration, party at LEGOLAND's Holiday Snowy Days and more. If getting away from the cold weather isn't enough of a reason, all the fun you can find in San Diego during the winter is!
What are you most excited to try on your San Diego 2018 vacation? Let us know in the comments below!
If you haven't planned your San Diego 2018 trip, let Get Away Today help. From discount tickets to reduced hotel rates, we help make any San Diego vacation affordable. Plus, all of our expert tips will make sure you have the best time ever! Book online now or give our travel agents a call at 855-GET-AWAY.

For more tips for your San Diego 2018 vacation, check out these articles: