The Disneyland Resort Diamond Celebration kicked off with a bang this past Memorial Day weekend. Our team was there to experience all of the magic, and of course we have the inside scoop for you. If you don't have a trip planned yet, you will want to get one scheduled for sure. It is the most magical celebration! Here are our top 25 tips so you can get the most out of your Disneyland Diamond Celebration vacation.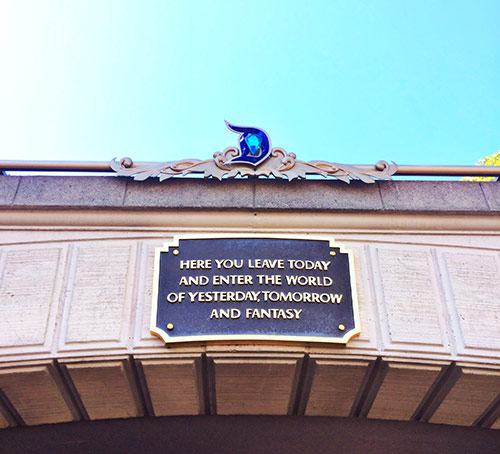 1. Stay as long as possible. The longest park hopper available is a five day ticket, and you really will want five days (and nights). Even if you don't plan on spending all day at one of the parks, you'll want to come back at night for the entertainment.

2. Get a Fastpass for World of Color - Celebrate! You can wait in line and get one each morning at the Grizzly River Run Fastpass Distribution Area. Or, you can get a free show ticket with premium viewing when you purchase a dining package. Dining packages are available at select restaurants (Ariel's Grotto, Carthay Circle Restaurant and Wine Country Trattoria) and reservations can be made up to 60 days in advance. Either way, the new World of Color - Celebrate! show will be a highlight of your vacation!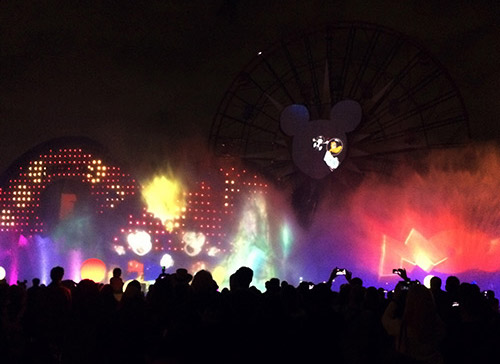 3. Get a Fastpass for Fantasmic! This classic show is a must see part of the night time lineup. You can get a Fastpass in the morning in the area between Frontierland and Fantasyland, or you can get a Fastpass with premium viewing as part of the dining package. Make sure your ticket is for the first showing of Fantasmic, then stick around for a little while and you'll be able to view the new fireworks show, Disneyland Forever, over the Rivers of America.

4. Stake out a spot on Main Street U.S.A. early to make sure you get a prime spot for Paint the Night parade, the all new version of the classic Electric Light Parade. Then, stick around and wait for Disneyland Forever, the new fireworks show. The fireworks can be seen from five different areas throughout the park. It will seem like a new experience no matter where you view it, so you want to see it at least two different nights from two different perspectives.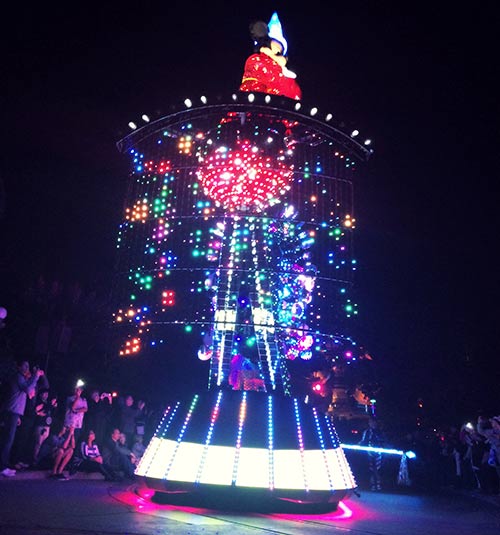 5. Win prizes! The Disneyland Resort is giving away prizes daily and weekly. The rules are available at the resort, but in the nutshell, you'll text the word of the day before 11 AM. Winners will be contacted via text and have an hour to claim their prize. You have to be at the Disneyland Resort to win, and the prizes are insane! You could win a private VIP tour guide, exclusive merchandise - like this one-of-a-kind Cinderella slipper, or even an overnight stay in the Disneyland Dream Suite.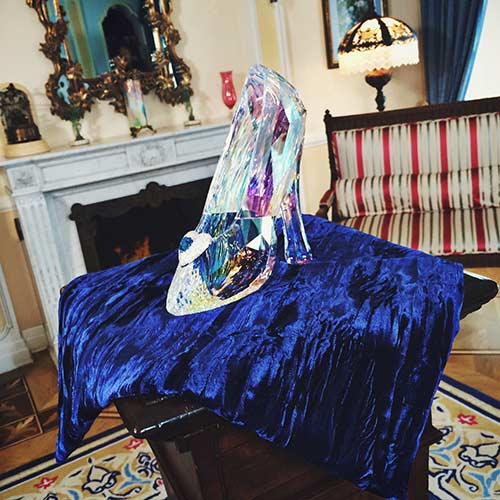 6. Get dazzled! Sleeping Beauty's Castle has been completely diamond-ized. It is such a gorgeous photo opportunity. And you'll be even more dazzling with The special 60th anniversary merchandise available. We particularly like the diamond Minnie ears!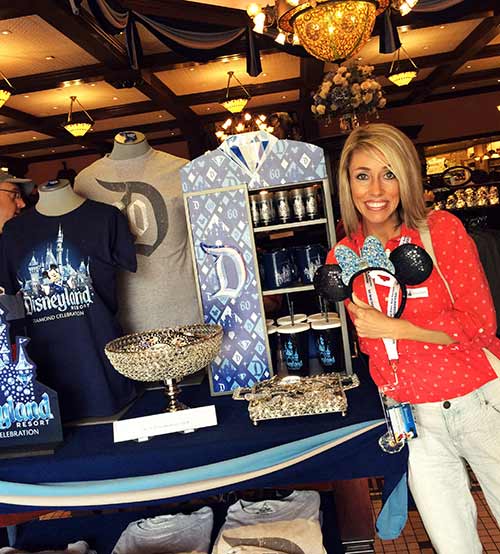 7. Likewise, the Carthay Circle Theater is dazzled for the occasion as well. For a special treat, plan on eating at least one meal at this restaurant - I recommend a World of Color - Celebrate dining package.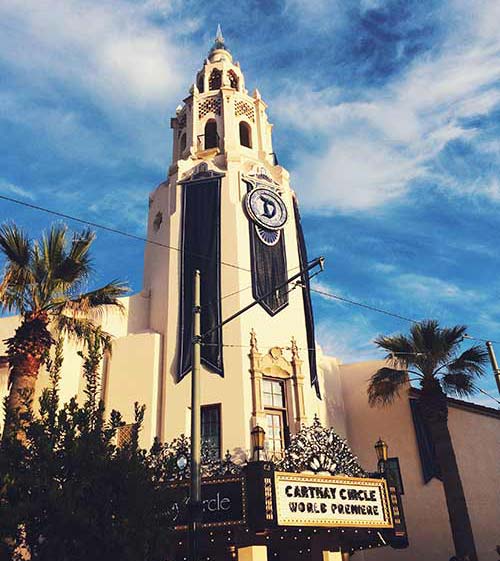 8. Use your Magic Morning early entry. The early bird really does get the worm at Disneyland! Disneyland tends to fill up a little bit later during the day, so the earlier you can get there, the better. When you use your early entry, you get into Fantasyland and Tomorrowland an hour before it opens to the general public. It's hard to get everyone up and going first thing in the morning when you're on vacation, but it is worth it!

9. Stay at one of the three Disney hotels. You'll want to be as close to the parks as possible with your early mornings and late nights. Plus, staying on site makes heading back to your room for a midday nap so easy. When you stay at one of the three Disney hotels, you get early morning entry every day of your stay, even into Disney California Adventure Park!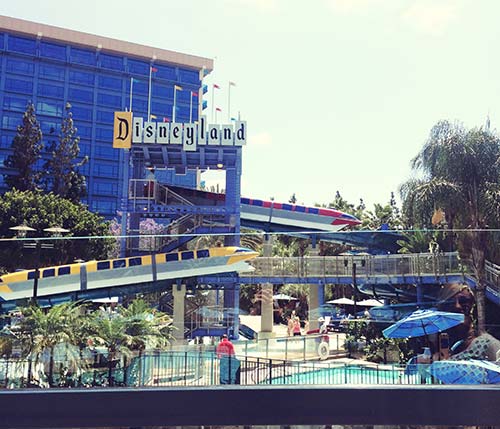 10. Use the Fastpass system and assign someone to be in charge of all of your group's Fastpass tickets. Pay special attention to the return times on your tickets and the time when your next Fastpass is available. You always want to have at least one active Fastpass to make the most of your time.

11. If you have small kids, be sure to use the Rider Switch system. If you have older kids or just adults traveling, use the single rider line when possible. You can check-in with the cast member on the outside of each attraction to find out more about these options. They will save you tons of time!

12. Book a character dining experience. Don't waste time waiting in line to meet characters, let them come to you. There are five different options, each offering a unique experience and plenty of one-on-one time with your favorite characters. Here we are at Breakfast at the Park with Minnie and Friends inside the Plaza Inn on Main Street.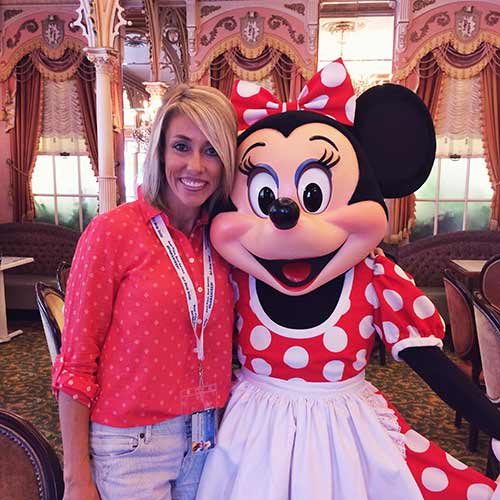 13. Transform your kids! Okay, that came out a little bit wrong, but let your kids get all dolled up at the Bibbidi Bobbidi Boo-tique in Sleeping Beauty's Castle where they'll be transformed into their favorite princess or a knight. Anna and Elsa's Boutique in Downtown Disney offers Anna, Elsa and Olaf transformations. It will be perfect for pictures, and an experience your kids will definitely remember!

14. Bring snacks. Don't waste time standing in line to buy snacks, or even finding a spot to eat them. Make snacking part of your waiting in line experience. I've always found that my kids and I are happier when we're not hungry. Some of our favorite park snacks are trail mix, granola bars and fruit snacks.

15. Plan your meals during the off times. When most people are grabbing lunch or dinner, you'll be riding attractions. And, the restaurants will be less busy too!

16. Bring glow sticks. With so much going on at night they'll look really cool. By getting them ahead of time, you'll save a lot of money. We love these glow sticks that can be used for bracelets, necklaces and even these princess glow crowns.

17. Ride the Matterhorn early. If you have a Magic Morning, head there first. There are some new surprise additions for the 60th that you won't want to miss. Since there is no Fastpass for the ride, the lines get longer as the day goes on.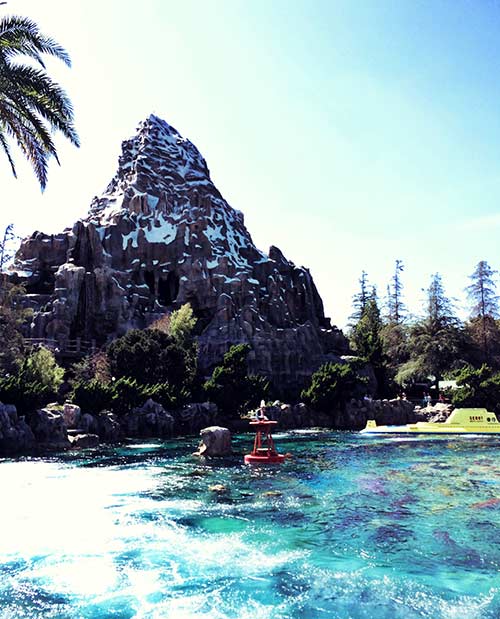 18. Another ride you want to get to first thing is Peter Pan's Flight. There are new additions for the 60th, and it is scheduled to open on July 1. Peter Pan was already one of the most popular rides in Fantasyland, and again, with no Fastpass option, the lines will grow throughout the day.

19. Get a Fastpass for Soarin' Over California. This is one of my favorite attractions ever, and it was recently reopened with new HD technology and a new look from the outside. Isn't it classy?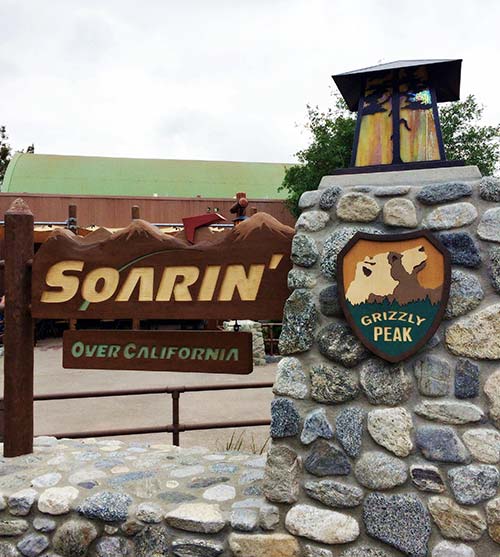 20. Cars Land still feels new and the Fastpass tickets for Radiator Springs Racers go quickly. Get one first thing at Disney California Adventure Park. Also, Cars Land has some of the tastiest food. Flo's V8 Cafe has such a cool atmosphere and serves the best brioche French toast for breakfast. Their lunches and dinners are hearty and delicious, too.

21. Experience some Frozen fun. You can meet Anna and Elsa at the sisters' Royal Welcome, sing with them at For the First Time in Forever: A Frozen Sing-Along Celebration, give Olaf a warm hug, sail by their hometown on the Storybook Land Canal Boats, watch a fast-paced version of their show in the Royal Theatre at the Fantasy Faire, and more.

22. Eat a special treat. In addition to specialized merchandise, the Disneyland Resort is celebrating with yummy treats that are only available during the Diamond Celebration. These cake pops are just as delicious as they are adorable.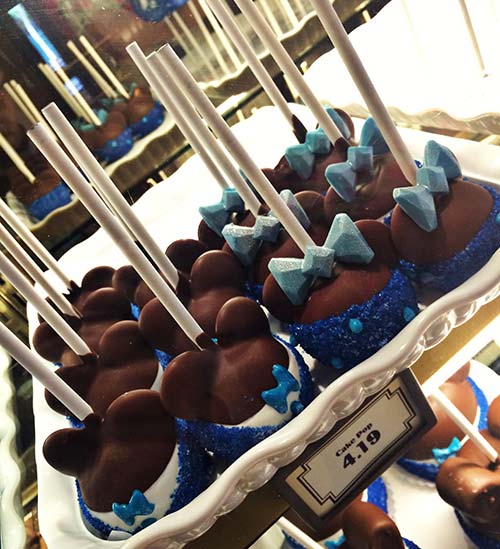 23. Don't miss the Diamond Mad T Party in Disney California Adventure. It's back by popular demand and has some sparkling surprises in store.

24. Make a plan. Check the park hours and show schedule for when you're going. Make a loose itinerary based on what is most important to your family. Then, try to stay as close to it as possible. Disneyland.com updates their calendar approximately 45 days out, so keep that in mind.

25. Remember, things are always subject to change. You'll have a much better vacation experience if you are ready to go with the flow and enjoy the ride!

Because there is so much to see and do at the Disneyland Diamond Celebration, we are offering an Extra Day Free with each 4-day Disneyland ticket purchased, so you can have five full days of fun! Combine that with our Extra Night Free hotel specials at select Anaheim area hotels for the most savings. Our Disneyland packages can all be found online, or you can call our Disney Experts at 855-GET-AWAY. Either way, we'd love to help you experience the Disneyland Diamond Celebration!


Check out these other great articles:

15 Can't Miss Disneyland Diamond Celebration Updates
Disneyland Diamond Celebration Merchandise and More
Glow Stick Princess Crown Tutorial