Are you looking for unique things to do near Disneyland? You're in luck – we have three things you didn't know you can do near Disneyland. These unique activities will make your vacation the best ever!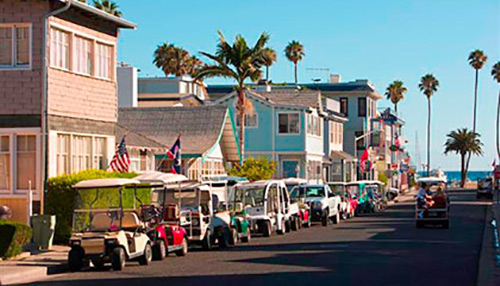 Photo Courtesy of Catalina Express
There's no denying that Disneyland is magical. A vacation to the Happiest Place on Earth is always a good idea! While you can try to cram everything into a few days, we always recommend staying as long as you can to spread the magic out. It's always fun to have a rest day or two and explore everything Southern California has to offer!
If you're wondering what things there are to do near Disneyland, we've gathered three of the most unique places to try. Your vacation party will be talking for weeks about their best trip ever when you try one of these fun things to do near Disneyland:
1. Explore the Mediterannean. Would you believe us if we said the architecture and relaxed nature of the Mediterannean can be experienced only a few hours away from Anaheim? You would if you've been to one of the most beautiful things to do near Disneyland; Catalina Island. The island is just over 20 miles from the California Coast and embodies the design and culture of places like Santorini or Mikonos, Greece.
As you ride the Catalina Express from Long Beach, you'll know what we mean by experiencing the Mediterannean as soon as you see the island. The city of Avalon is built directly into the lush hills of the island, highlighted by colorful tiled roofs and cream stucco buildings. Once on the island, you'll be able to choose your own adventure.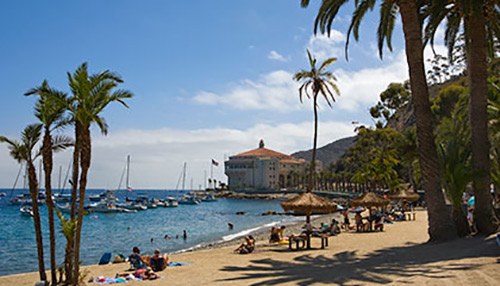 Photo Courtesy of Catalina Express
Catalina Island offers a multitude of activites, perfect for families, couples and even those adventuring alone. We recommend beginning with the Avalon City Tour where you'll take a bus ride through the town and hills to learn more about the island and everything it has to offer. Then, sit down for a delicious brunch on Front Street before exploring the shops. After that, you can try one of the more exciting activities, like the Zip Line Eco Tour, parasailing, scuba diving or the Undersea Tour on Semi-Submersible Submarine. Don't forget about the diverse wildlife found on Catalina Island, either. Multiple tours are offered by both land and sea to get a glimpse of the island's unique ecosystem.
After a day full of sun and fun, you can take the Catalina Express back to Long Beach to return to your Anaheim hotel. Or, extend your Disneyland vacation to include a few nights at one of Catalina Island's boutique hotels. No matter which you choose, you're sure to have a wonderful time at one of the most charming things to do near Disneyland.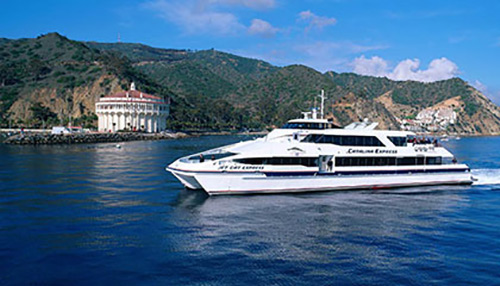 Photo Courtesy of Catalina Express
2. Go back in time. Have you ever wanted to visit the 1920s? See what the inside of a speakeasy felt like? You can at The Blind Rabbit in the Anaheim Packing District. This authentic speakeasy is one of the least known things to do near Disneyland and for adults only. So, save this for your next friend trip or when you'll have another adult willing to watch the kids for a date night during your vacation.
You've probably visited the Anaheim Packing District once or twice on previous vacations and don't remember seeing anything about The Blind Rabbit, right? That's because the establishment takes its theme to heart, hiding the entrance from plain sight and only allowing a few patrons in at a time.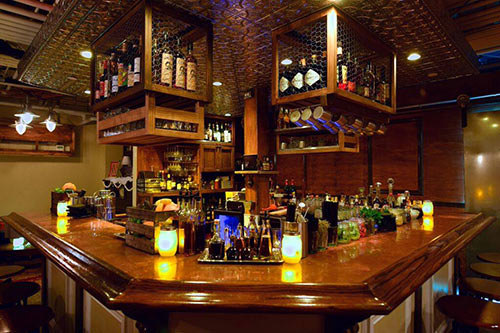 Photo Courtesy of The Blind Rabbit
Before you try finding the entrance, you'll want to make a reservation. Reservations can only be made online as The Blind Rabbit doesn't have a phone inside the bar – phones just weren't a part of the pictures in the 1920s. Speaking of phones, make sure not to take a call or use the flash on your phone – both are prohibited within the walls of the speakeasy.
While we won't disclose the location of the entrance, we will give you a hint to look for the bronze rabbit near the Japanese kegs. Once inside, don't miss the chance to use the secret bookshelf doorway OR. It's just another touch that shows how authentic this Anaheim speakesy is. Don't be afraid to visit The Blind Rabbit if you don't drink, either. The food (duck confit mac and cheese, anyone?) and atmosphere are worth the visit alone!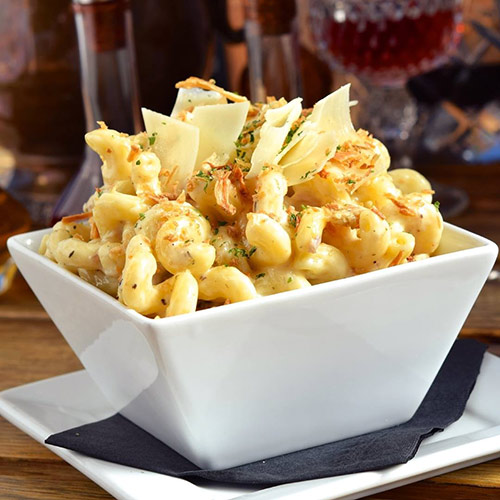 Photo Courtesy of The Blind Rabbit
Remember The Blind Rabbit as one of the best things to do near Disneyland on your next adult-only trip. Reservations are required and can be made here. You'll be able to surprise your friends with the secret location and may even be dubbed the official "finder" of unique vacation spots.
3. Join the circus. Almost every child dreams of joining the circus at least once in their childhood. If you have a little acrobat or circus clown in your life, SwingIt Trapeze is one of the best things to do near Disneyland. It's also great if you're looking for a fun date night or family night.

Photo Courtesy of SwingIt Trapeze
Here's a breakdown of the classes offered from circus professionals at SwingIt Trapeze:
Trampoline Class: This one hour class focuses on the basics of trampoline routines. Not the crazy bouncing around you did as a child, but actual routines involving flips and choreography! Classes begin at $40 per person and focus on teaching all basics and safety before moving on to flips and advanced moves.
Aerial Combo Class: Have you seen Cirque du Soleil? If so, you've most likely seen the circus performers dancing on silks, hammocks and even hoops. In this one hour class, you'll learn just that! Classes start at $40 per person and cover a wide variety of both basic and advanced moves on each apparatus.
Flying Trapeze Class: You and your family will spend two hours learning how to hang by your knees and do a backflip dismount. If you feel comfortable enough, you can even try swinging off and being caught by one of the professionals! Classes start at $75 per person and reservations are required at www.swingittrapeze.net.
Your entire family will have a blast when you end your vacation with a circus-themed night! After all, tons of people can say they've ridden this or that ride at Disneyland, but how many can say they learned the trapeze or aerial silks on their Disneyland vacation? SwingIt Trapeze is definitely one of the most unique things to do near Disneyland and will have your family talking for weeks. We just hope that none of your family decides to run away to the circus for real!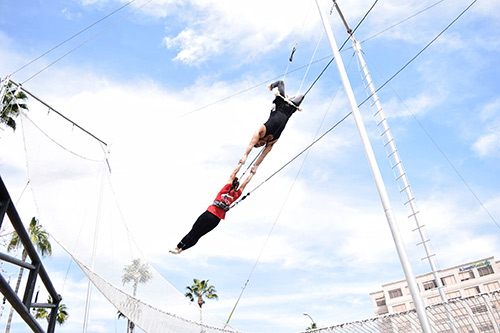 Photo Courtesy of SwingIt Trapeze
We think these things to do near Disneyland are perfect for any family or couple looking to do something different on their next Disneyland vacation. Have you done any of them before? Will you be adding one to your next vacation plan? Let us know below!
If you haven't booked your summer vacation, there's still time. You can book our Disneyland packages online or over the phone at 855-GET-AWAY. We also offer discounted Catalina Express and Karmel shuttle tickets to help you extend the magic and explore more of everything Southern California has to offer.

Check out these other great articles: