The holiday season is fast approaching. This year, consider giving Santa's Elves a break and put a little Disney magic under the tree instead! What could be more fun than giving a Disneyland Vacation to your family for Christmas?
Skip the tinker toys and expensive electronics and trade them in for amazing vacation memories that will last a lifetime. Booking one of our Disneyland packages for your vacation gift is fast and simple. We take care of all the details to make your holiday shopping easy and fun!
If you want to make Christmas morning extra special, we even have 3 ways to reveal your vacation gift that are sure to be a hit. You can give use these ideas for immediate travel, or with a date included for a future trip!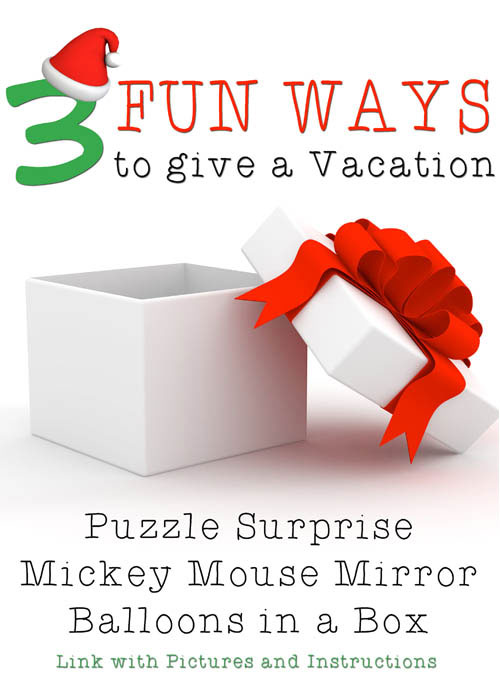 Puzzle Surprise

It is easy to make your very own puzzle to announce your vacation gift. All you need is paper, scissors and a sticky foam page - available at any craft store. You can be creative with the message on your puzzle.
We've created three templates for a Disney vacation surprise:
Puzzle Template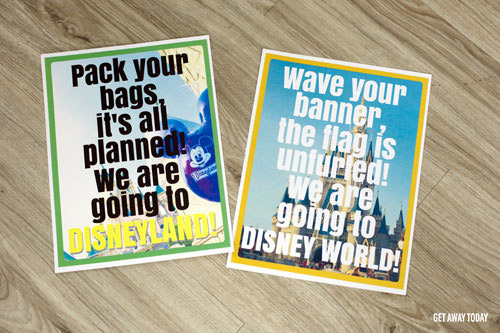 Here is how you do it:

1. Print out a paper with your surprise message.

2. Peel off the back of the sticky foam board and press your paper on to the adhesive. It is really sticky, so make sure to get it in place on your first try. Once the puzzle design is firmly placed on your foam paper, turn it over.

3. Place the puzzle template over the foam. Use a ballpoint pen to trace the puzzle onto the foam. It will leave an indent. Once your foam is indented, you can trace over the lines with your ballpoint pen so you can see the puzzle piece outlines more easily.

4. Cut out each puzzle shape.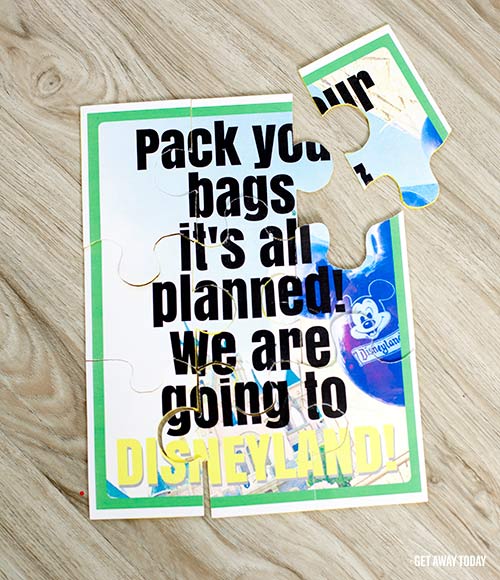 You can also be creative with how you present the puzzle pieces to your kids. You might want to place the puzzle pieces in individual boxes for them to unwrap, or put the pieces in their stockings. Try hiding them on the Christmas tree. You could scatter the puzzle pieces around the house and provide clues on where to find them.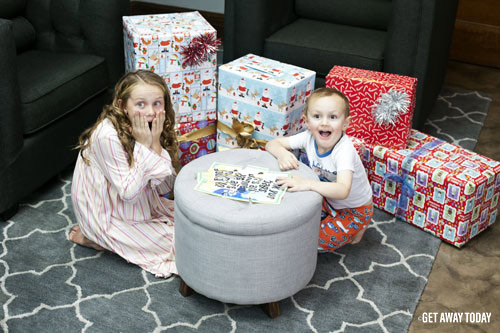 No matter how you do it, you are sure to get a fantastic reaction when the last piece is secured in place and your kids realize their vacation gift. You'll want to have your camera ready!

"Look Who's Going to Disneyland" Mirror

Sometimes it is the simple things that kids get the biggest kick out of. This cute "Look Who's Going to Disneyland" Mirror is sure to be a hit when you reveal your fun vacation gift.

You will need:
Round Mirror
Black Felt
Cardboard or Plastic Grid Sheet
Hot Glue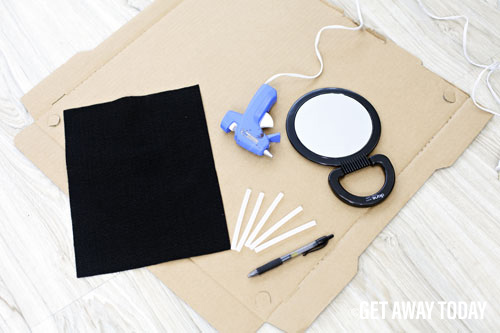 Building your Mickey Mirror is as easy as 1,2,3.

1. Cut out Mickey Mouse shaped ears out of your cardboard or plastic grid.
2. Glue ears to black felt with hot glue and then cut around the edges.
3. Glue ears to mirror.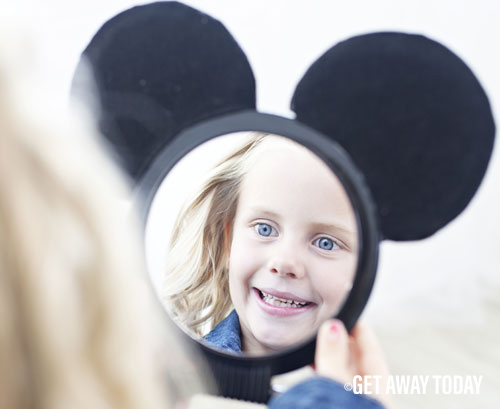 Wrap your Mickey Mirror in a box with a note that says, "Look Who's Going to Disneyland!"

Balloon Surprise

If there is one universal thing that kids love, it has to be balloons. Give a kid a balloon and they are happy for hours. Give a kid a Mickey Mouse balloon that says, "We are going to Disneyland," and they are happy for weeks!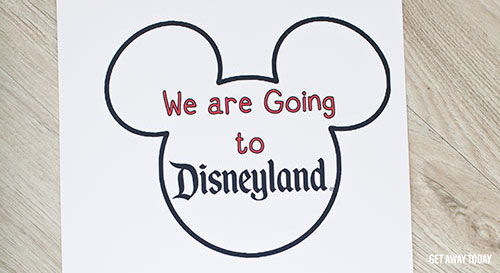 1. Print off your Disneyland message and tape it onto your balloons. You can download mine here.
2. Pack your balloons in a large box.
3. Wrap the box.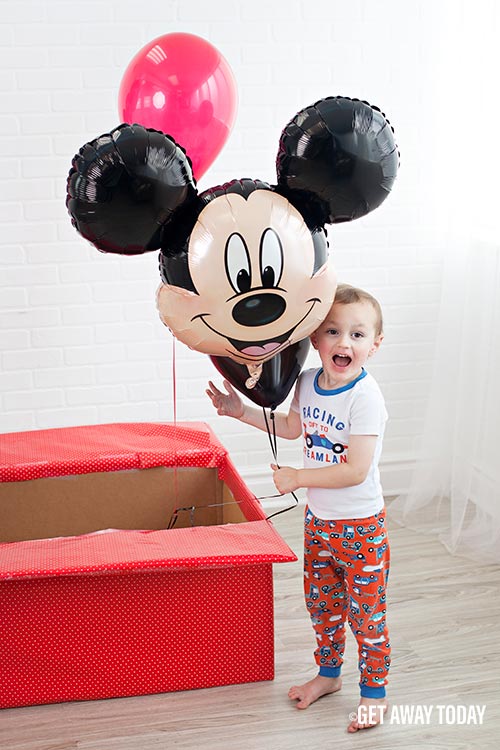 There is certainly a moment of wonder as the balloons lift out of the present box-- as if by magic. Mickey Mouse and will make your child's Christmas even more merry and bright! This vacation gift is sure to be one they won't easily forget.

We hope you can make Christmas morning extra special with these fun ways to reveal your vacation gift. If you need help booking one of our Disneyland packages, feel free to give us a call at 855-GET-AWAY. We have the perfect Christmas vacation for your family!


Check out these other great articles:

Holidays at the Disneyland Resort 2013
NEW: World of Color, Winter Dreams
Holidays at the Disneyland Resort Light Up the Night