Love is on the menu at the five most romantic Disneyland restaurants. Take your sweetheart out for a night they'll remember forever at one of these five romantic Disneyland restaurants.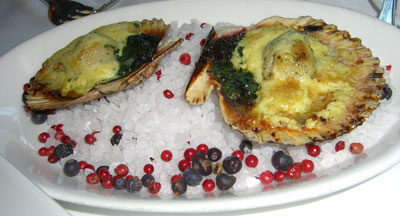 Romance may not be the first thing that comes to mind when you think of Disneyland, but with how many Happily Ever Afters that begin there, you should! If you're looking to wow that special someone and have a truly memorable dining experience, we've put together what we consider the top romantic Disneyland restaurants.
5 Most Romantic Disneyland Restaurants
Napa Rose - This award-winning restaurant easily tops the list of not just one of the most romantic Disneyland restaurants, but also one of the most romantic restaurants in Southern California. It's tucked away in a cozy corner of Disney's Grand Californian Hotel & Spa. The inside is decorated with warm woods and stained glass. You feel like you are in a high end lodge in a mountain resort.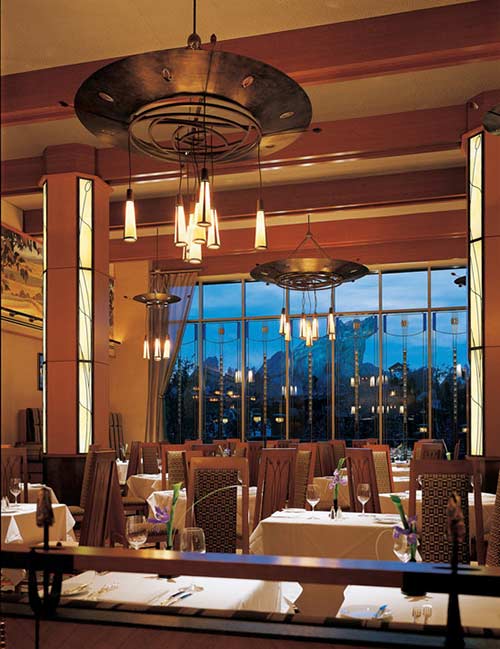 Photo Courtesy of Disney Parks Blog
Then, there's the menu which is ever changing with seasonal ingredients and the chef's imagination. For a real treat, make a reservation for the chef's table, or choose to order from the Vinter's Menu, which is a four course prix-fixe menu that changes weekly. The Vinter's Menu is approximately $100 per person and an extra $45 for wine pairings. If you don't drink, the sommelier can create non-alcoholic pairings for you on request.
Carthay Circle - Located in the heart of Disney California Adventure Park, the Carthay Circle Restaurant embodies the grandeour of the 1920s when Walt Disney came to Hollywood. The restaurant is located inside the replica of the Carthay Circle Theater, where Snow White and the Seven Dwarfs premiered. There is an intimate lounge downstairs, and the main restaurant is upstairs. Semi private dining and patio seating are also available, so if you have a preference, make sure you mention it when making your reservation.
The food at Carthay Circle Restaurant is delicious and seasonal as well. They also offer a 3-course World of Color prix-fixe menu. It comes with your choice of appetizer, entree and dessert. When you finish your meal with preferred viewing of World of Color, it makes for a romantic evening indeed.
Blue Bayou - You may not think that a restaurant that is located inside a ride at a theme park sounds very romantic, but the mood lighting, fireflies and sounds of the bayou will have to believing otherwise. Located inside Pirates of the Caribbean, it's always a romantic night on the bayou. Arrive early and request a table on the water. You may need to wait a few extra minutes, but the extra ambiance is worth it.
You'll also love the New Orleans inspired menu. If you're looking for something extra special, get the 3-course pre-fixe meal which currently includes premium viewing for The Main Street Electrical Parade. Once the parade ends on June 18, 2017, there will hopefully be another dining package for another show. With or without the dining package, a meal at the Blue Bayou is pretty spectacular.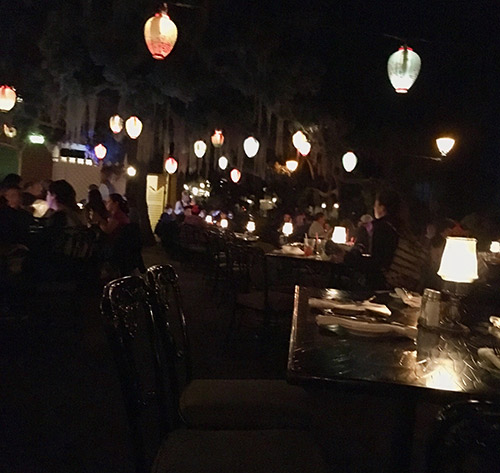 Steakhouse 55 - Located next to the boisterous Goofy's Kitchen is the tranquil and classy Steakhouse 55. You'll feel like you've stepped back in time at this gorgous restaurant decorated with stars from the year Disneyland opened... you guessed it, 1955.
You'll find traditional steakhouse fare with a twist... like the 26 oz. dry aged Piedmontese Cowboy Rib Chop for two. They also offer delicious desserts, including their signature 24 layer chocolate cake, again, perfect for sharing.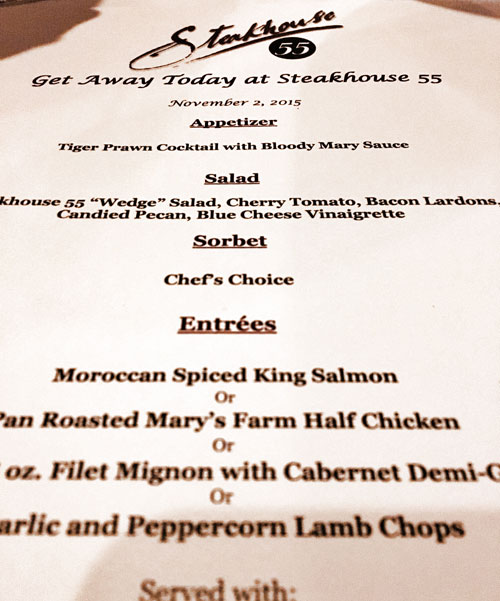 Catal - Located in the heart of Downtown Disney is another of what we consider the most romantic Disneyland Restaurants, Catal. It is located upstairs from the lively Uva Bar and offers both inside and balcony dining. If you're lucky and have a reservation during the fireworks, you'll have a pretty great view. It's the only one of the romantic Disneyland restaurants with a fireworks view, and that sounds romantic to us!
They also offer an ever changing Mediteranean inspired menu known for its fresh flavors and beautiful presentation. Think calimari appetizers and a variety of paella entrees.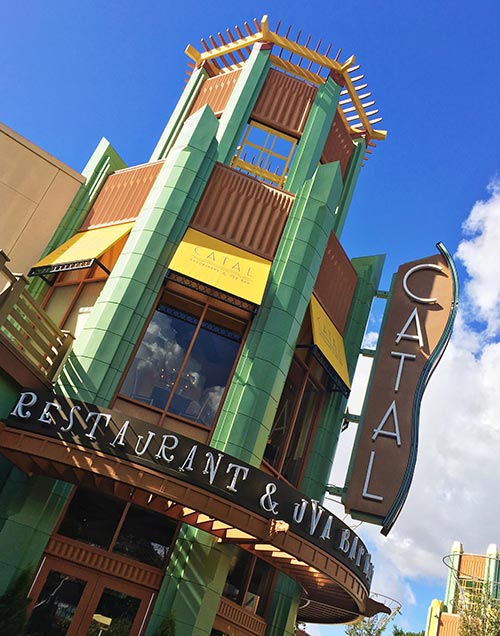 Tips for Romantic Disneyland Restaurants
Reservations for these romantic Disneyland restaurants can be made up to 60 days in advance and you'll need them. I recommend making reservations as close to that 60 day mark as possible, especially for the Blue Bayou. As a bonus, if you're staying at one of the three Disneyland Resort hotels, you get preferred reservations. Reservations can be made online or by calling 714-364-DINE (verify). When making reservations, you'll be asked if you're celebrating something special. If you are, be sure to say yes! Even if it's not an official anniversary or engagement, let the cast member know that you are hoping to make it a special event. You never know what Disney magic may happen!
When you normally think romantic night out on the town, you probably think about dressing up. When you think Disneyland, you may think tennis shoes and fanny packs. The nice thing about Disney, is you'll find people dresses from these two extremes and everything in between at the restaurants inside the parks - even Blue Bayou and Carthay Circle. While you may find more casual dress at the hotel and Downtown Disney restaurants, you may want to dress up a bit to feel more comfortable at Napa Rose, Steakhouse 55 and Catal.
Park admission is required for both the Blue Bayou and Carthay Circle Restaurants, even with a reservation because they are located inside the parks. If you don't have a park ticket for your special evening out, you'll want to try Napa Rose, Steakhouse 55 or Catal. However, it's really easy and affordable to add extra days to your Park Hopper tickets, and we recommend it for extra flexibility.
Surprise your loved one with reservations to one of the most romantic Disneyland restaurants for a night you'll remember forever. And for a vacation you'll remember forever, book with Get Away Today. We'd love to help you find the perfect hotel and lowest price on your Disneyland tickets. Check out our Disneyland packages online, or call our vacation experts at 855-GET-AWAY.

Check out these other great articles: