Looking to ignite your inner Disney artist on your next Disneyland trip? The Disneyland Animation Building is the perfect place to go – and we have six things you have to do while you're there!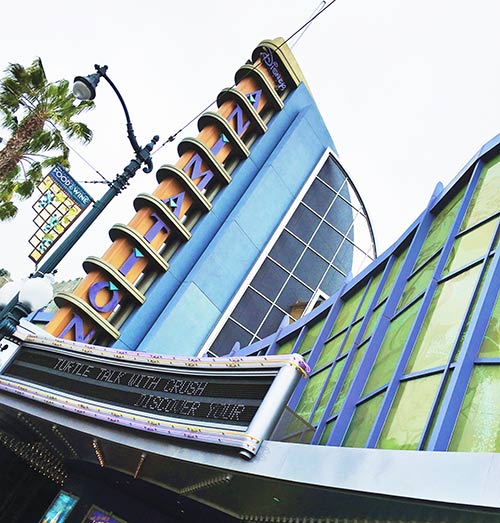 The Disneyland Animation Building is hidden away in Hollywood Land of Disney California Adventure Park. To find this hidden gem, look for the Off the Page gift shop. You can browse through here to find some amazing artwork and souvenirs before moving on. If you keep walking, you'll notice the Disneyland Animation Building attached to the gift shop.
Take a step into the Disneyland Animation Building and you'll begin creating a new story. After all, the best stores begin with "Once upon a time…" just as the entrance says. There are so many fun things to do in the Disneyland Animation Building that will help your creativity flow. Here are six things you have to do on your next trip to the Disneyland Animation Building: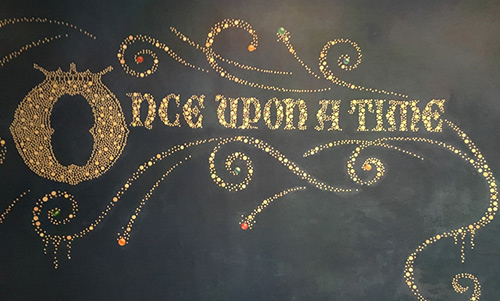 1: Experience the Animation Courtyard. You'll be met with large projections of Disney animated films when you enter the Disneyland Animation Building. This beautiful area is known as the Animation Courtyard. On top of the projections, your family will be surrounded by sketches and sounds of different Disney movies. Each projection is a presentation in itself, highlighting the creativity and process needed to bring each unique Disney movie to life. You may even notice the animator who inspired it all, Walt Disney himself, hidden in the sketches of characters on the walls.
The Animation Courtyard is the "hub" of the Disneyland Animation Building. It is the essence of how one small idea can become such a great thing when you put in the work. This is a wonderful place to soak in the inspiration from each projection while resting your feet. Once you are inspired and ready to create, you can choose how to start your next story from everything the Disneyland Animation Building offers.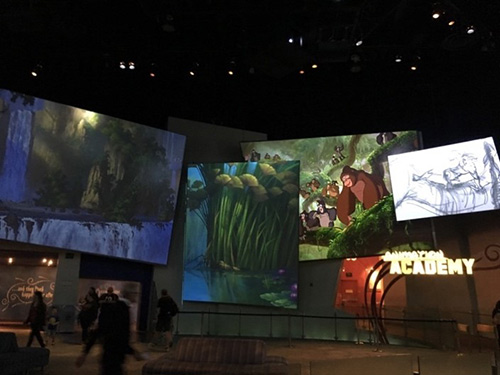 2: Create your own moving cartoons. You'll find quite the enchanting workshop just a few steps from the Animation Courtyard. The Sorcerer's Workshop not only shares the history of animation, but also provides visual and hands-on opportunities for kids of all ages to test their own animation skills. You'll even be able to create a moving work of art! Simply draw each step of your cartoon's movements before inserting it into one of the many spinning wheels found here. Your little ones will feel like they created true magic when they watch their own cartoon come to life! It's easy to understand how the magic of Disney all started with a mouse after visiting the spinning wheels.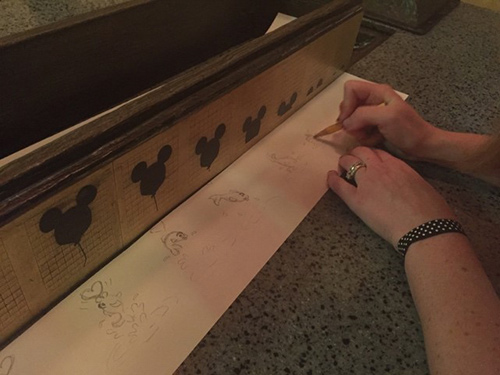 3. Find out which Disney character is most like you. Once you've created magic in the Sorcerer's Workshop, you'll come to one of the most enchanted places in the Disneyland Animation Building... the Beast's Library! You'll find the enchanted rose, Beast's portrait and other enchanted objects throughout the room. You'll want to watch the enchanted rose closely while wandering around. Once the last petal drops, you may notice a change takeover both the Beast's portrait and other objects throughout.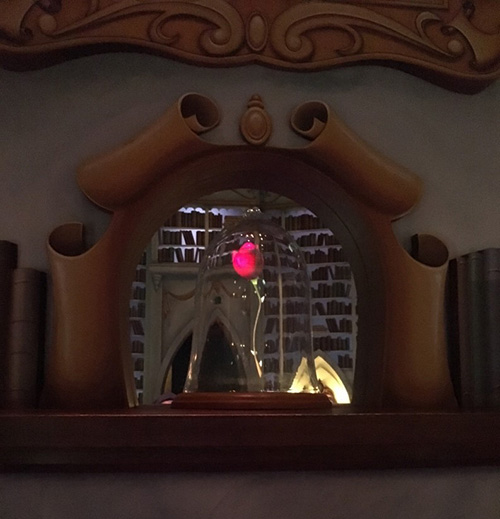 While you're waiting for the last petal to drop, stop by one of the enchanted books in the library. These magical books will tell you which Disney character you are most like! Lumiere will guide you on your adventure as he takes your picture and asks you a series of questions. Once the questions are completed, the Disney character you are most like will be revealed. Pro tip: visit the Beast's Library in the morning so you won't have to wait in line to find out the Disney character you are most like.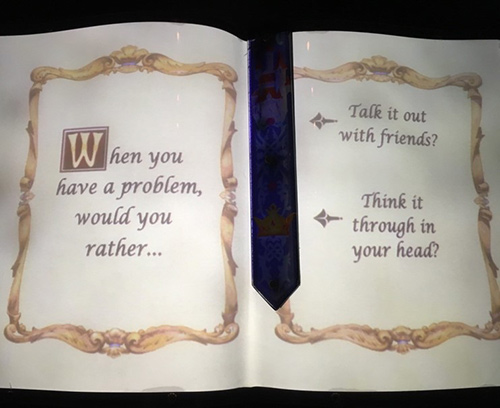 4: Draw like a Disney artist. On the other side of the Disneyland Animation Building, you will find the Animation Academy. Your whole family can take a lesson in animation from a Disney artist with no tuition or reservations required. The class is about 15 minutes long with a new one starting every half hour. You'll be visiting a university style classroom where a Disney artist will teach you how to draw a beloved character. You can find the schedule of exact class times and which character will be featured during each class on your way into the Animation Building.
Another fun part of your Disney art lesson is finding the hidden characters. A large part of the Disney magic is Disney's attention to detail, which is why you'll find so many familiar friends in the classroom. See if you can find our favorites, including:
- Jack Skellington
- Mushu
- Winnie the Pooh
- Donald Duck
- Ratatouille
- Baymax
- Sully
The Animation Academy at the Disneyland Animation Building is not only a fun way to get in touch with your inner Disney artist, but a great (and free!) souvenir. It also teaches a lesson about finding the beauty in everything you see. After all, what would have happened if Walt never found the beauty in a mouse?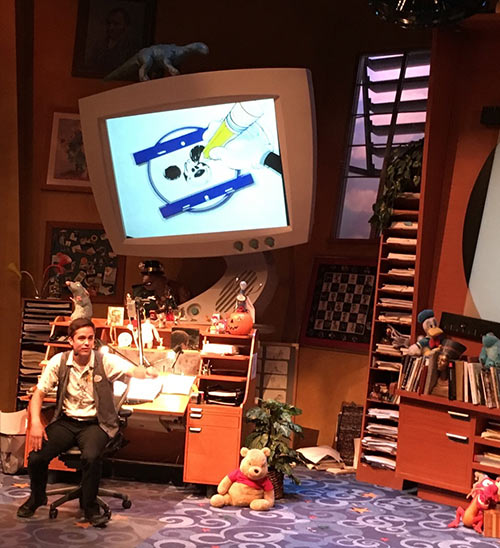 5: Meet your favorite Disney characters. There's an area known as the Character Close-Up in the Disneyland Animation Building. You'll be able to meet some of your favorite characters here and can check the schedule each day to see who will be there. It has been home to Anna and Elsa for the last few months. Pro tip: rainy weather usually means you'll find more characters here. Make sure to take advantage of shorter wait times and more meet and greet opportunities at the Animation Building when it's raining.
6: Learn How to Speak Turtle at Turtle Talk with Crush! Last, but not least, your family can meet and even talk with the 152 year old surfer dude. Before you go, you'll want to make sure you're caught up on your Turtle Talk. Here are some key phrases to remember:
- "Cha" means "yes."
- "That is totally gnarly!" means "I liked it!"
- "You've got serious thrill issues, dude!" means "You like to have fun!"
- "Kill the motor, dude" means "Settle down."
Don't forget that it's customary to answer a turtle with "Duuuuude!" when they say, "You so totally rock!"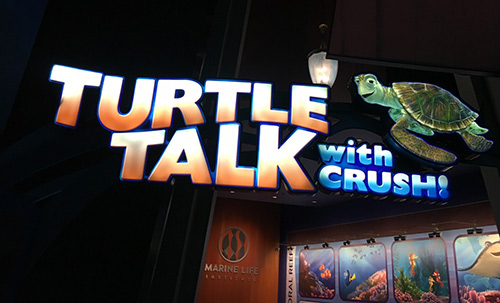 Now that you know basic turtle language, you can enter the "Window to the Pacific." New technology has provided a special hydrophone that allows you to have a conversation with Crush and some of his friends from Finding Dory. Parents can occupy the chairs in the back while smaller guests can sit on the lily pads close to the screen. Be prepared to ask Crush a few questions and answer some too! Our favorite question we've heard Crush ask has to be "Hey dude, in the black shell, what are those things on your flippers?"
Visiting Crush and his friends at the Disneyland Animation Building is a totally gnarly experience! It's so interactive and engaging that you might even think it's fueled by magic. It is - if you count computer animation and an avatar controlled by a puppeteer back stage as magic. You can wow your family by letting them know how the show happens or let them believe it's just the magic of Disney. Either way, everyone is sure to have a blast talking with Crush!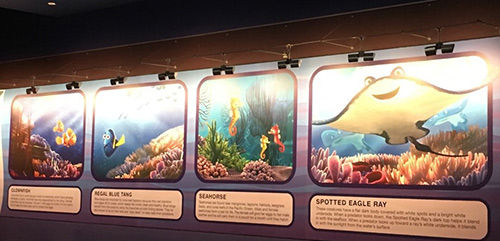 The Disneyland Animation Building is a "totally righteous" experience for the whole family. Make sure to stop by the next time you are strolling down Hollywood Land in Disney California Adventure! Before you start creating your own artwork, you'll need to create your next Disneyland vacation.
Get Away Today can help you create the best vacation yet. On top of providing discount Disneyland tickets, we help you plan your vacation and share some of our best tips and tricks to navigating the Disney parks. You can book any of our Disneyland packages online or by calling our travel experts at 855-GET-AWAY.

Chris Dallin is a Disneyland fanatic. He travels to Disney parks several times a year and continues to find hidden gems, adventure, joy and magic in the Happiest Place on Earth. Tune into future blogs for additional ways to experience the magic of Disney Parks.
Check out these other great articles: