My family and I recently enjoyed an amazing trip to Southern California and one of our stops was a day at
Universal Studios Hollywood
. It's one of our favorite parks to visit, and we were especially excited to experience their newest ride – Despicable Me: Minion Mayhem. It is a high energy, action packed motion simulator attraction in 3-D, where you go on a journey to become one of Gru's minions!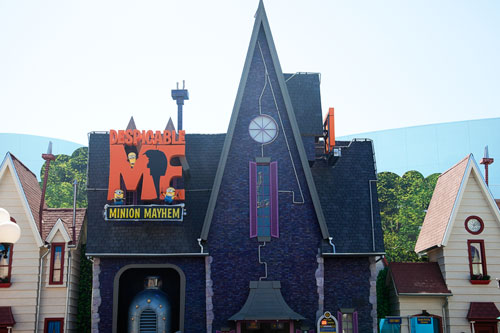 The façade of the ride looks like it is right out of the movie, depicting the suburban neighborhood of Gru, down to the last detail where even the grass on Gru's lawn is dead, while his neighbors have lush green grass.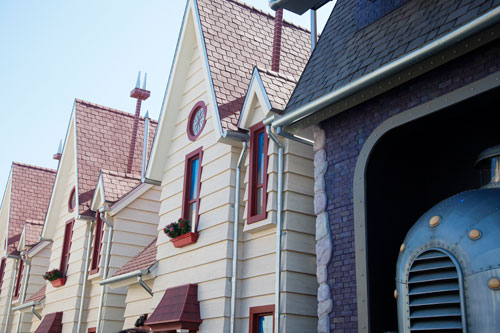 Outside the house is where you'll get to meet Gru with some of his minions and get your photo taken with them. Beware of some Gru and minion pranks, and some sweet hugs too, which made my daughter's day.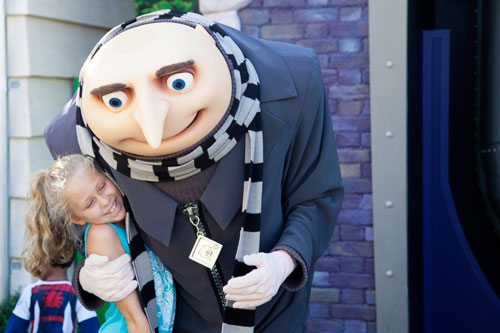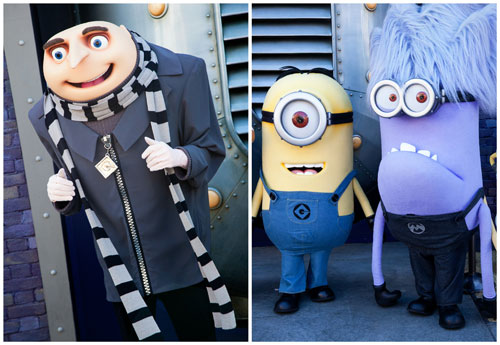 To enter the ride, you'll step into Gru's house where minions on monitors will entertain you while you wait in line. On these screens you'll learn about the recruitments of a minion, and be quizzed to see if you are prepared to become one.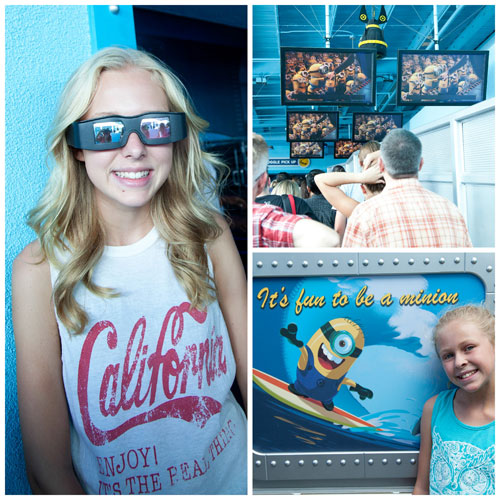 Then you'll grab your 3D glasses and be welcomed by Gru. He explains your training, and warns you too, but then his cute daughters Agnes, Margo and Edith reassure guests. The ride is fun, adventurous and heart warming. After the ride, the doors open and you finish with a big dance party with the minions!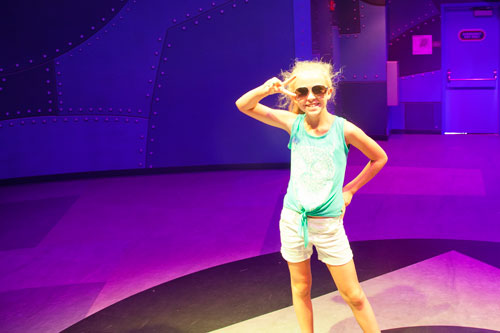 Of course you'll get to browse the gift shop when you're done with the dance party, where you can pick out your favorite Despicable Me souvenirs. Doesn't every little girl need a fluffy pink unicorn?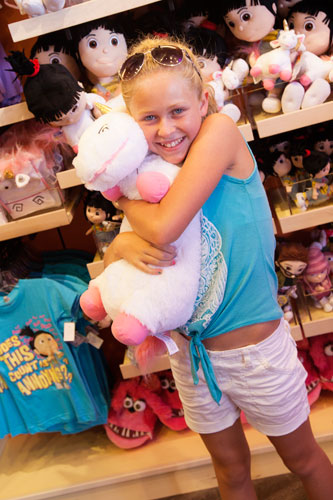 Outside, you will experience Super Silly Fun Land, where you can ride the Silly Swirly Fun Ride and then cool off at the multi-level water play area.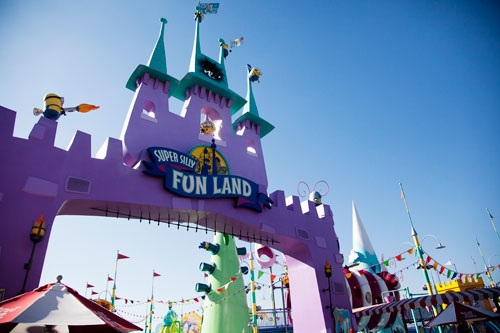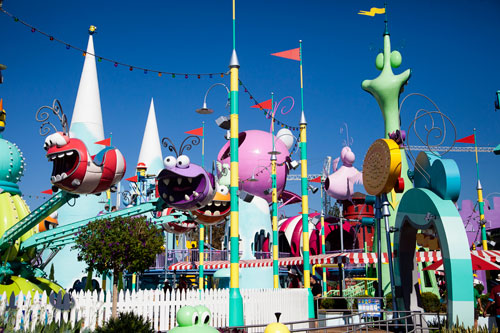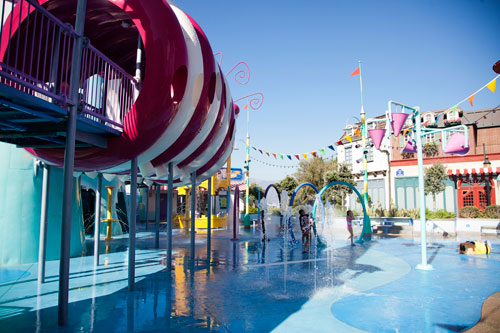 Another highlight is the carnival stand, which is also accurately recreated from the movie allowing kids to try to win Agnes's fluffy pink unicorn for themselves.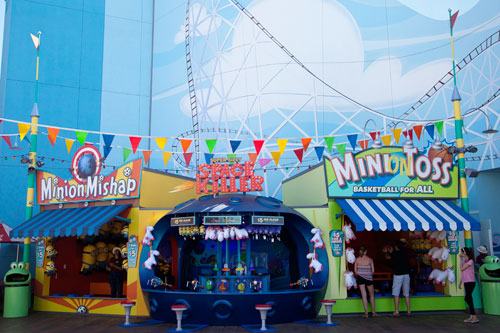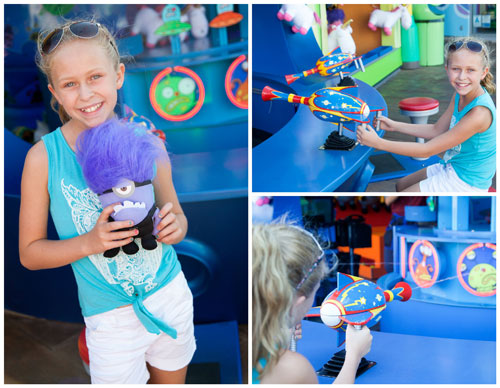 And, if you're hungry, stop by Gru's Lab café, where you can enjoy a yummy Despicable Me themed meal or minion treat, or grab a snack at the walk up Despicable Delights stand where you can sip on a yellow freeze ray smoothie. We loved our minion cupcakes!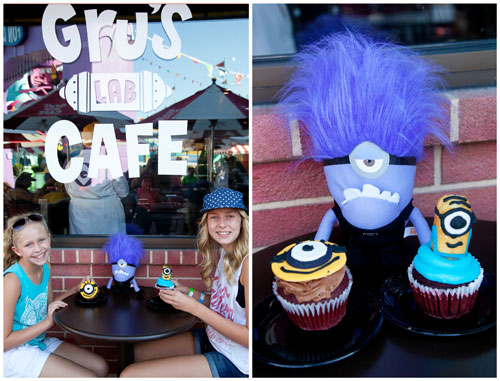 We finished off at Miss Hattie's Home for Girls, where we got to meet Gru's sweet and playful daughters – Agnes, Margo and Edith.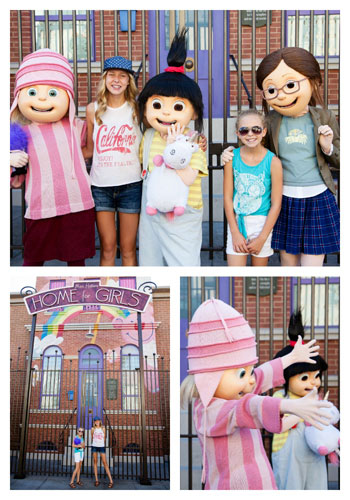 It was so fun to be part of the Despicable Me world for a little while! Now it's your turn… Let us help you plan the perfect vacation to Universal Studios Hollywood. Whether it's a quick getaway to Hollywood or part of a longer Southern California vacation, we will make sure you get the best deal on your vacation package. Book online or call our vacation experts at 855-GET-AWAY.

Check out these other great articles:
Chocolate Dipped Milano Minions
Minion Mayhem Inspired Lollipops
Top 10 Southern California Theme Parks for Families