If you follow us on Facebook you may know that we sponsor Brad Barton who is currently competing in the World Masters Games in Torino, Italy! Last month he competed in Seattle, WA and broke the American Record as the fastest steeplechaser in US history. Now he's in Italy competing against the best athletes from around the world and it sounds like he's doing great! Here is the latest update from Brad: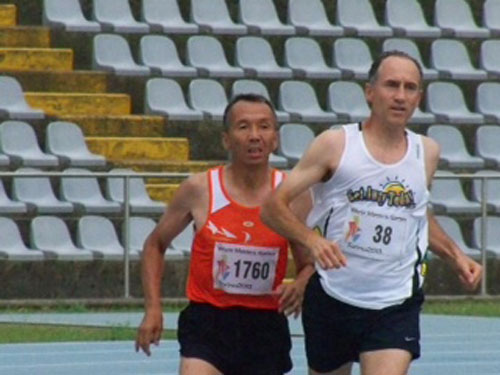 "1500 m trials went flawlessly this morning at Stadio Primo Nebiolo - Parco Ruffini, Turin. They let me lead this second of two heats from the gun to the finish. It was a very comfortable 4:40 winning time, the fastest of the day. 16 of us qualified through and will contest the finals at 6:45 PM tomorrow. The image (above) is with my new friend Purevjav Tserendorj, a Mongolian runner who is probably my best competition along with a Russian fellow and an Italian named Michela Masoni. I found out my Mongolian is a bit rough, but Purevjav claims to have run a 4:00, 1500 m last year in Seoul. Alydia and I are off to see some historical sites in Turin."
Get Away Today is proud to support such an amazing athlete and person. We wish Brad "buona fortuna" in the races tomorrow!