There is always something going on at the Walt Disney World Resort in Florida, and this summer is no exception. Last week our contact from Disney stopped by our office to give us all of the details of what is coming this season... Awaken Summer at Walt Disney World. You won't want to miss any of it! Here is just a glimpse into what you can expect to experience at each of the parks during Awaken Summer at Walt Disney World:
Disney's Animal Kingdom:
Disney's Animal Kingdom is becoming so much more than just a daytime park and Disney World is making that pretty apparent with incredible new night time offerings. The biggest and most awe-inspiring addition to Disney's Animal Kingdom is the new nighttime spectacular, Rivers of Light. This beautiful show on the water is set to open between May and June of this year. (We will keep you updated on the exact opening as we learn more.) Rivers of Light brings you closer to nature in a story that shows the beauty of the world with the use of lanterns, water, projections, lasers and so much more. Rivers of Light is its own unique experience unlike anything Disney has even done before.
To continue the theme of nighttime at Animal Kingdom, guests can now experience a new night safari and an illuminated Tree of Life. For the safari, they have brought in two new species of animals to help ensure you can see wildlife in the evenings. And when the sun sets, the Tree of Life awakens with larger than life colorful projections and stories to tell an entrancing story full of emotions.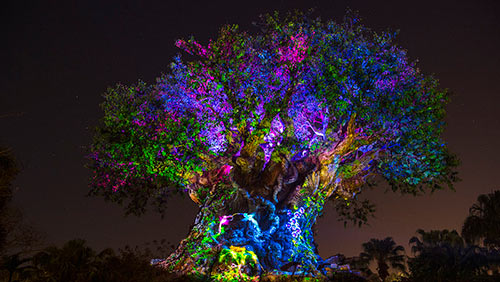 Photo Courtesy of Disney Parks Blog
But the fun doesn't end there! We still have so many additions to look forward to - especially Pandora: The World of Avatar. Opening in 2017, the world of Pandora comes to life with all new attractions, experiences and one of a kind moments you won't be able to experience anywhere. It will truly be like you have been dropped into the heart of the movie and become a part of Avatar.
Epcot:
For the first time in forever, there is a new Frozen ride! Located at Epcot in the Norway Pavilion, you will find Frozen Ever After, a boat ride through the epic adventure of Anna and Elsa. You can find your favorite characters, songs and locations in this all new Norwegian adventure. You can also meet the real life royal sisters just next door in Royal Sommerhus, a charming cabin fit for Anna and Elsa.
Epcot is know for the unique experiences you can have at each country. Now you can fly over the wonders of the earth in the all new Soarin' Over the World. Opening June 17, Soarin' Over California will be completely revamped, reimagined and redone into Soarin' Over the World. Experience the beauty and wonder of the world in a way only possible on Soarin'.
Don't forget about some recently released Disney hits and upcoming films making their way to Epcot, Turtle Talk with Crush will bring some fun, new interactive characters from the upcoming film, Finding Dory! You can also meet Baymax to give him a fist bump (Ba la la la la la), and visit Joy and Sadness to get in touch with your emotions.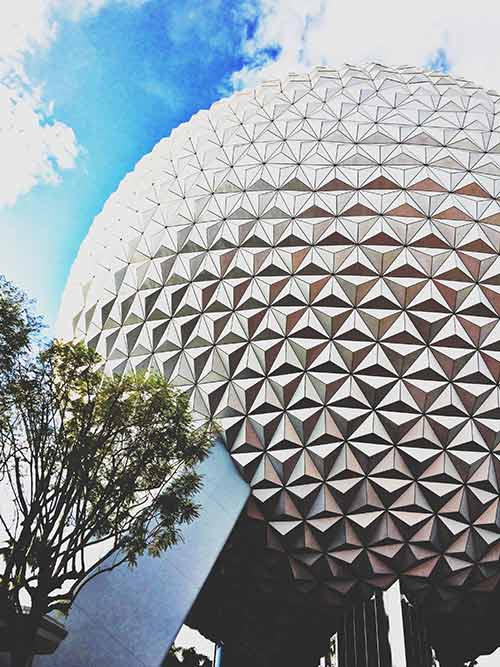 Disney's Hollywood Studios:
The Force is strong at Hollywood Studios this summer. "It's true. All of it. The Dark Side. The Jedi. They're real." And it is all at Walt Disney World! Star Wars has taken Hollywood Studios by storm...troopers. Literally. Star Wars - A Galaxy Far, Far Away is a live-action recreation of some of your favorite scenes from the movies all lead by a precession of storm troopers led by Captain Phasma. Be sure to bring your young Padawans to Jedi Training: Trials of the Temple to learn what it really takes to become a Jedi Master and defeat the Dark Side. They might even get a chance to test their light saber skills against a real Sith Lord. And then at night, look to the stars to see a fireworks show full of thunderous applause. Every night you are completely immersed with the music and magic that made Star Wars, Star Wars.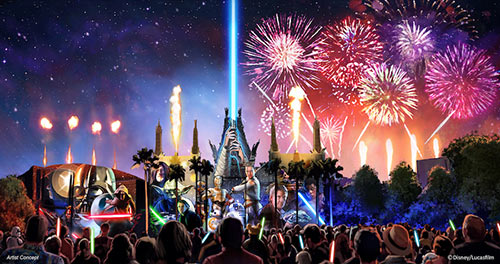 Photo Courtesy of Disney Parks Blog
Magic Kingdom:
At Magic Kingdom, on the steps of Cinderella Castle, you can enjoy Mickey's Royal Friendship Faire. A new musical stage show that shows the power of friendship through song, dance and Disney magic. You can expect to see Mickey Mouse and his best pals along with characters from Tangled, Frozen and The Princess and the Frog.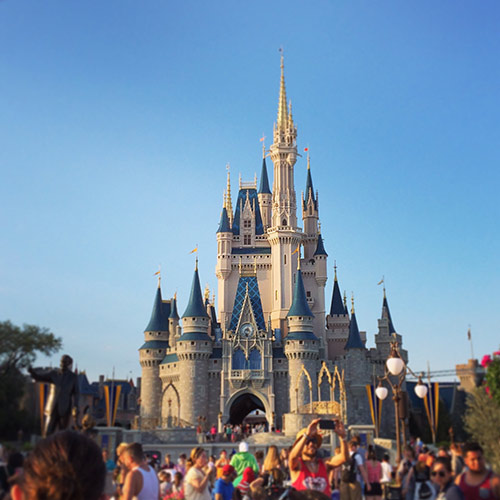 Disney Springs:
Disney Springs (formerly Downtown Disney) is still not fully completed, but new arrivals are opening every day. The size and scope of this Disney shopping hub is unbelievable. It is massive. There are now over 100 venues open with everything from restaurants, shopping and so much more. The World of Disney store has been expanded even further and is now the largest World of Disney in existence. It is HUGE. You can also explore the Disney Springs Town Center that hosts a neighborhood type feel with unique stores, boutiques, dining and more! Disney Springs has everything you could need during your vacation, that you may want to add a day or two just to spend some extra time there!
Disney World is constantly growing and expanding to make your vacation even more magical, this summer is no different! Book your summer Walt Disney World vacation online or call our travel experts at 855-GET-AWAY.