There are a minion reasons to get excited about heading back to school in a few weeks - maybe even sooner depending on your school! My kids are excited to see their friends, meet their teachers, and wear all of their new school clothes. I keep hoping they are also excited about learning new things in class. Here in Utah, the weather is still pretty warm during the first few months of the school year. The teachers allow the kids to bring water bottles to class to keep them cool and hydrated. I got thinking about how fun it would be to have a personalized water bottle wrap for each day of the school week. Minions are so silly and fun, I decided they would be the perfect characters to brighten my kids day while they are sitting in class and away from me. These little minion water bottles would also be a fun surprise to pack in a school lunch. Every day there is a new cute message from home delivered by a silly minion friend.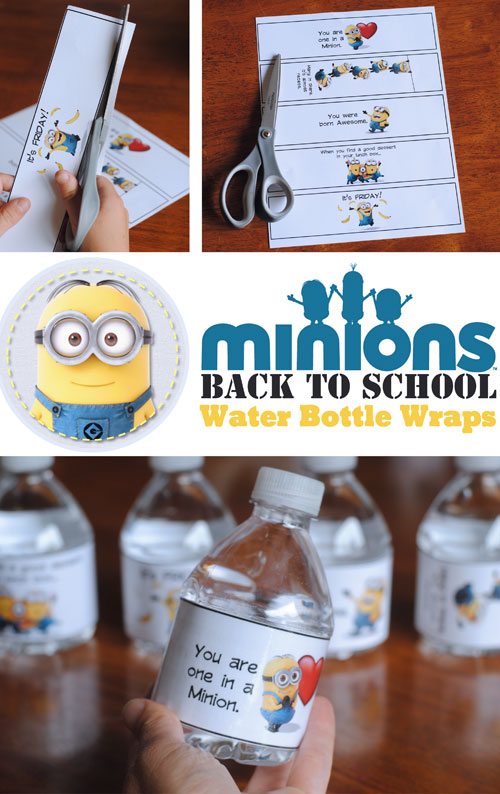 You will need:
5 miniature bottled waters
Clear packing tape
Minion wrap template printed on cardstock (download here)

I love craft projects that can be completed in less than 30 minutes. Sometimes that is all the time I have. If you are like me, then this project is perfect for you. It is fast, cheap, easy, and super cute.

To start, print the template here. I tried both cardstock and regular paper, to see what to recommend and I definitely thought it was easier to work with cardstock.
Cut the five different wraps out from the paper just outside the black border, then take the packaging off of the water bottles.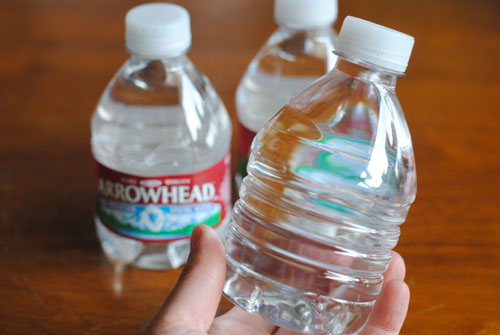 Pull a strip of packing tape out flat onto your working surface. It needs to be longer than the minion wraps by about 3/4 inch on each side. Lay the wrap onto the packing tape so that the right side of the wrap is face down onto the sticky part of the tape. Having the packing tape cover the entire paper makes the water bottle more durable and it won't get messed up if some water drips down the side of the bottle in use.
Wrap the tape around the water bottle. Make sure it is straight. Press the tape flat to the water bottle with one end and then overlap the other end and secure it with tape. It is that easy! Cover each water bottle with a unique minion wrap. The idea is that you'll have a different one for each day of the week.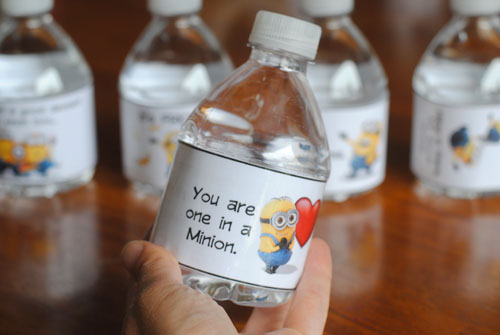 Going back to school can be an exciting time. Make it even more fun for your little minions to head back to class with these cute water bottles. If you are still in vacation mode (and who doesn't love vacation mode?), use them during a visit to Universal Studios Hollywood! Freeze them before you head into the park and then cool off all day with your minion water bottles. Don't forget to check out Minion Mayhem and Super Silly Fun Land while you are there! We'd love to help you book your trip to Universal Studios Hollywood. Get your tickets online or call our vacation experts at 855-GET-AWAY.

Check out these other great articles and ideas: