These adorable Belle cupcakes from Beauty and the Beast are simple to make with this step-by-step tutorial. Use our free printable topper to make creating your Belle cupcakes easy and fun.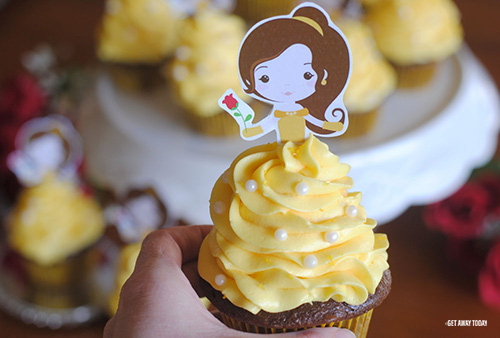 Belle is one of the most popular Disney princesses of all time. She is beautiful, smart and kind. She also has a brave, adventurous spirit! With the release of the new live-action Beauty and the Beast film, Belle is back in the spotlight. She looks especially stunning in her magnificent yellow ball gown. Don't you just love how it flows and twirls as Belle glides around the ballroom with her handsome prince? Errr....Beast! Belle's yellow dress is quite remarkable.
You can create fancy Belle cupcakes that showcase the princess in her beautiful gown with this quick and easy tutorial. Princess Belle cupcakes are the perfect treat for a Beauty and the Beast birthday party, Beauty and the Beast movie party, or to simply make an ordinary day extra magical.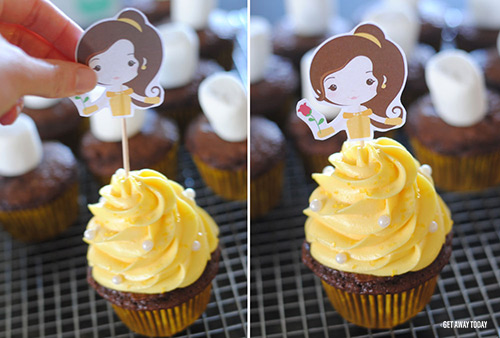 You Will Need:
Yellow Buttercream Frosting
24 Marshmallows (Optional)
24 Toothpicks
Tape
Bake your cupcakes in yellow cupcake liners. I made chocolate flavored cupcakes because they were requested by my special birthday girl. But, the yellow cups would stand out even better with a lighter color of cake inside. Yellow cake mix would be most ideal.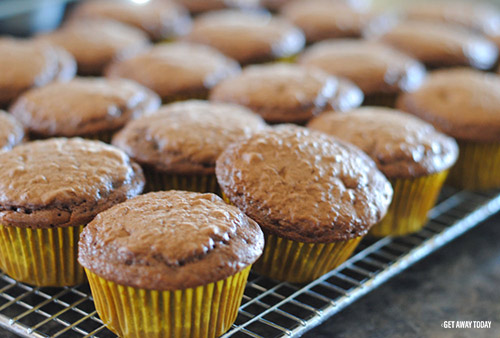 Cut around the Belle face and body. I left a thin white border around the image. There are 12 cupcake toppers on each page of the template. Print two pages to have the right number for a standard boxed cupcake recipe.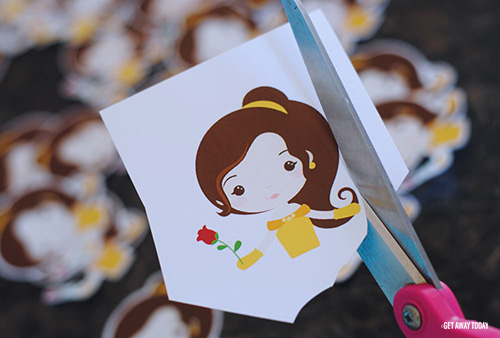 Tape a tooth pick onto the back of each topper with a small piece of clear Scotch tape.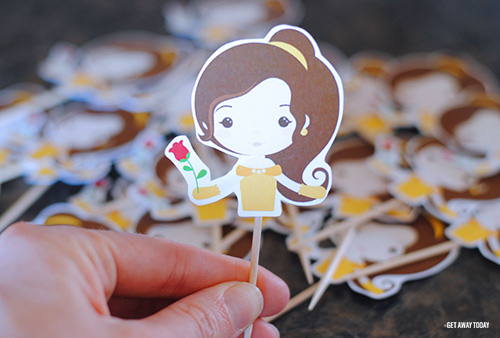 Make a large batch of buttercream frosting and add yellow food coloring to make it nice and golden. Place the frosting into a frosting bag fitted with a large closed star tip.
These Belle cupcakes require a lot of frosting to build up the yellow ball gown. The cupcakes look very cute when the skirt is tall and full. To help conserve frosting, I decided to place a large marshmallow on the center of the cupcake before I started frosting. The marshmallow took up space in the center of the gown. Add a little dab of frosting to the center of the cupcake and then place the marshmallow on the dot to keep it in place. The marshmallow is completely optional. You will probably need at least a double batch of frosting if you omit this step.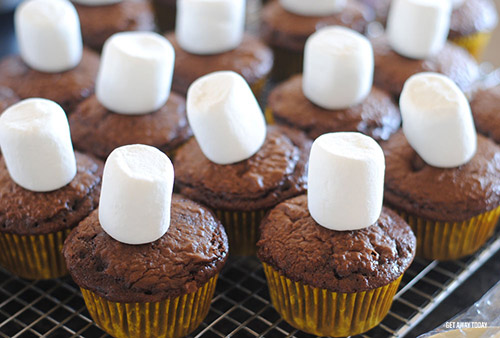 Frost around the marshmallow in an even, circular motion around and up until you form a nice tip. The skirt looks best when you create the entire thing in one continuous movement with the frosting tip. Don't start and stop, just keep the frosting flowing.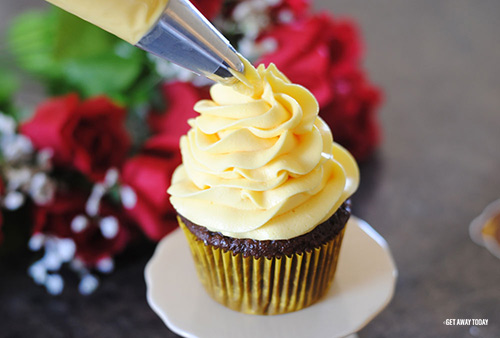 Sprinkle the Belle cupcakes with yellow sprinkles. I let my kids help sprinkle and decorate the ball gowns. It was fun for them to have a step in the process that they could help me with.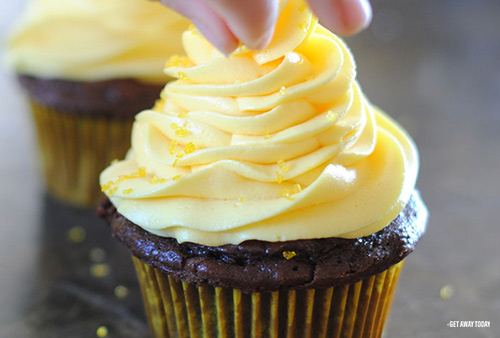 Add some sugar pearls. Don't they look cute on her dress?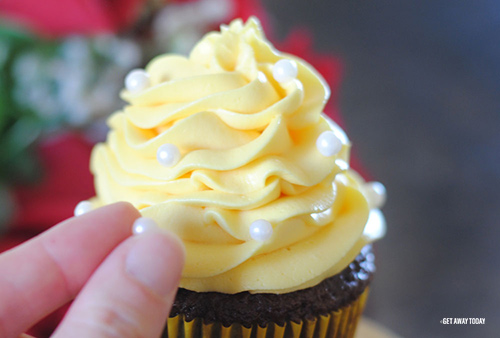 Once the gowns are complete, you get to finish things off by adding Belle. Slide the toothpick into the center of the frosting skirt and a beautiful princess magically appears! My kids also loved helping with this step.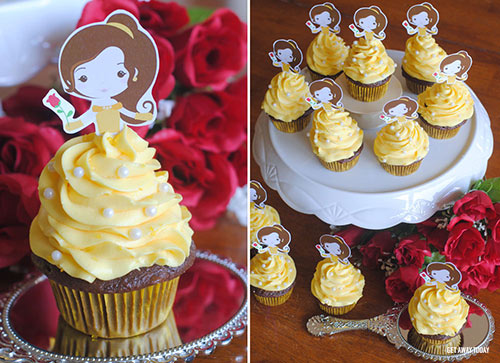 It was amazing how fast and easy these cupcakes were to create. You don't even need a magic wand or talking dishes to assist you. I hope you enjoy making your own Belle cupcakes and magical Disney memories with your family.

Check out these other great articles: