You may have heard that SeaWorld San Diego is celebrating its 50th Anniversary, but that's not all that there is to celebrate. Last week Baby Shamu turned a year old! Last Valentine's Day the staff of SeaWorld was thrilled to welcome Makani, aka Baby Shamu, to the SeaWorld family. To commemorate the occasion, SeaWorld surprised park guests with a special presentation.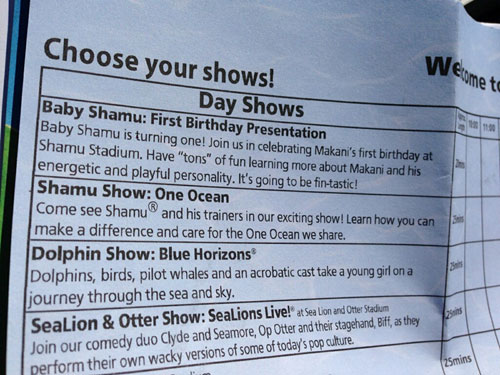 Guests who attended the special presentation were treated to video presentations of Makani's first year, including when he was born and some of his early training moments. A big milestone is when Makani learned to turn over onto his back and swim up-side-down.
Makani was joined in the water with his siblings for some play time.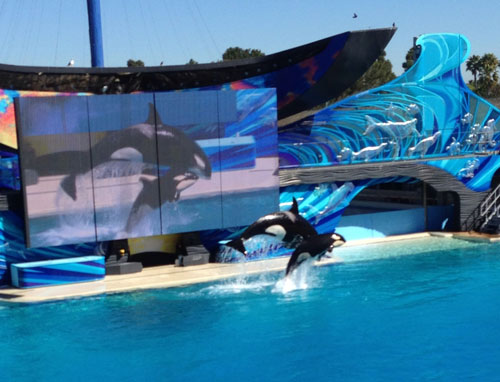 Makani also got to show off his jumping skills to the birthday party attendees before being treated to his birthday cake made of fish and ice - yum!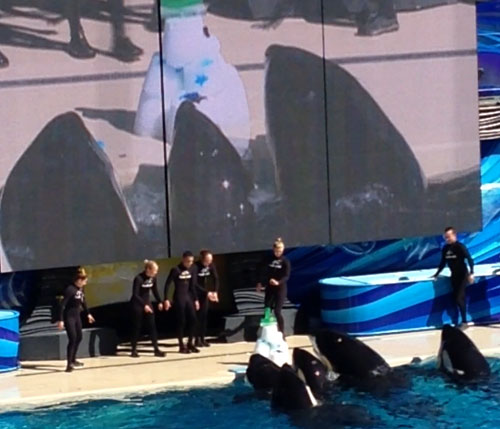 Be sure to visit SeaWorld this year to celebrate SeaWorld's 50th Anniversary! You won't be able to see Makani just yet, but he'll be joining his family soon. Happy Birthday Baby Shamu!
Let Get Away Today help you plan your perfect San Diego vacation. We have the best deals on San Diego hotels including a 4th Night Free at the
Town and Country Resort
and the
Hyatt Regency Mission Bay Spa and Marina
. We also help you save the most on San Diego tickets and hope to "sea" you soon!