The only thing more exciting than a taking a cruise vacation is giving your family one for Christmas! We put this together for some families in our neighborhood that are giving a cruise to their kids for Christmas. We wanted to share it with you in case you're looking for a creative way to surprise your family with a trip this holiday season: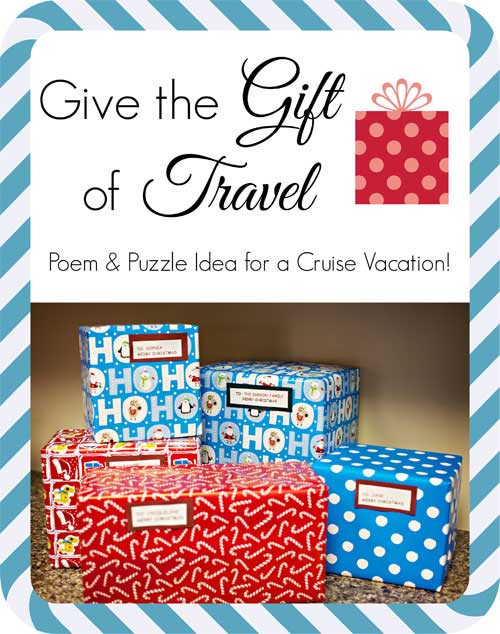 First, we put together this fun poem. (Names were changed to protect the surprise!) We applied it to a cruise, but you can tweak it to any destination:

Ho Ho Ho and Away We Go

This year, you've been extra great
So Mom and Dad thought we'd celebrate!

On a Caribbean Cruise on the best ship of all
With Flowrider, waterslides, ice skating and a rock climbing wall!

Spring Break is when we'll be sailing away
On the Freedom of the Seas to play, play, play!

In Orlando, Haiti, Jamaica, Grand Cayman and Cozumel
We can't wait to find out what's your favorite of all!

And another surprise, your friends are a-coming
The Smiths* and Andersons* will both come a-running

So cheers to a wonderful Spring Break oasis
We couldn't wait to see the smile on your faces!

Love,
Mom and Dad

Merry Christmas to All
And to all a great cruise!
Ho Ho Ho
*Names changed to protect the surprise!

We then printed this poem with some great cruise pictures on a large piece of paper. We had one large picture of the cruise ship printed in the same size, and then had them laminated together, so it looked like a 2-sided poster.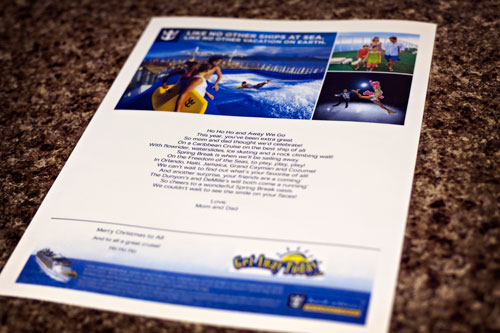 Next, we took some butcher paper and traced a puzzle design on top of the "poster." We then cut along the lines and made our puzzle pieces.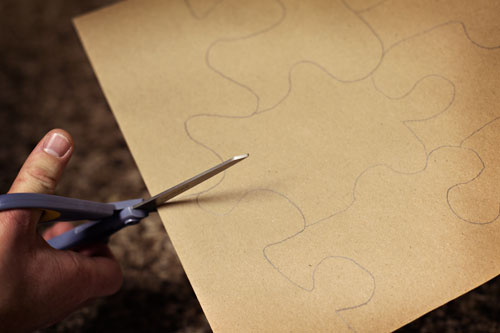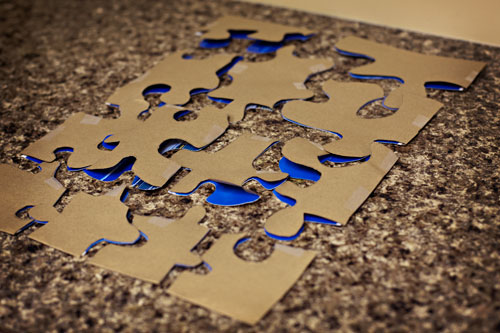 We then gathered all of the goodies (lanyards and bags) that come with a Get Away Today cruise and some extras - luggage tags and Strive Today power bands. You could add sunglasses, a new swimsuit, or any other vacation themed gifts as well.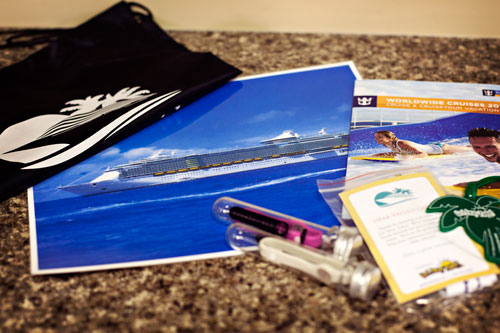 We took a few puzzle pieces and the gifts for each member of the family and put them in a box. We wrapped a box for each child so that they'll have to work together to solve the puzzle and find out where they're going. We can't wait to hear how it goes!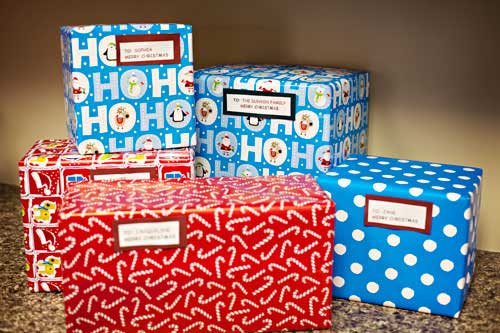 Call our Cruise Department if you want to surprise your family this Christmas at 877-510-2929.

Check out these other great ideas to gift a vacation:

Christmas Morning Vacation Surprise Ideas
Princess Vacation Surprise Gift Idea
Vacation Gift Idea: Snow Globe Tutorial
3 Fun Ways to Give a Vacation